Federal investigators were tracking Michael Cohen's phone calls in the days leading up to the raid of the home, office and hotel room of Trump's personal attorney, sources told ABC News.
Using a so-called "pen register" investigators could see the numbers Cohen was calling and the numbers calling him but, unlike a wiretap, they could not listen to any of his conversations.
A federal magistrate judge typically signs off on a pen register order, so the level of authorization is lower than for that of a wiretap.
It's unclear when investigators started tracking Cohen's phone calls, but sources told ABC News that Cohen spoke to Trump a few days after the raid, which could put that call on investigators' radar.
Court filings have revealed that prosecutors used warrants to covertly search Cohen's emails as part of their months-long investigation into possible criminal conduct stemming from secret deals made to protect Trump during the campaign.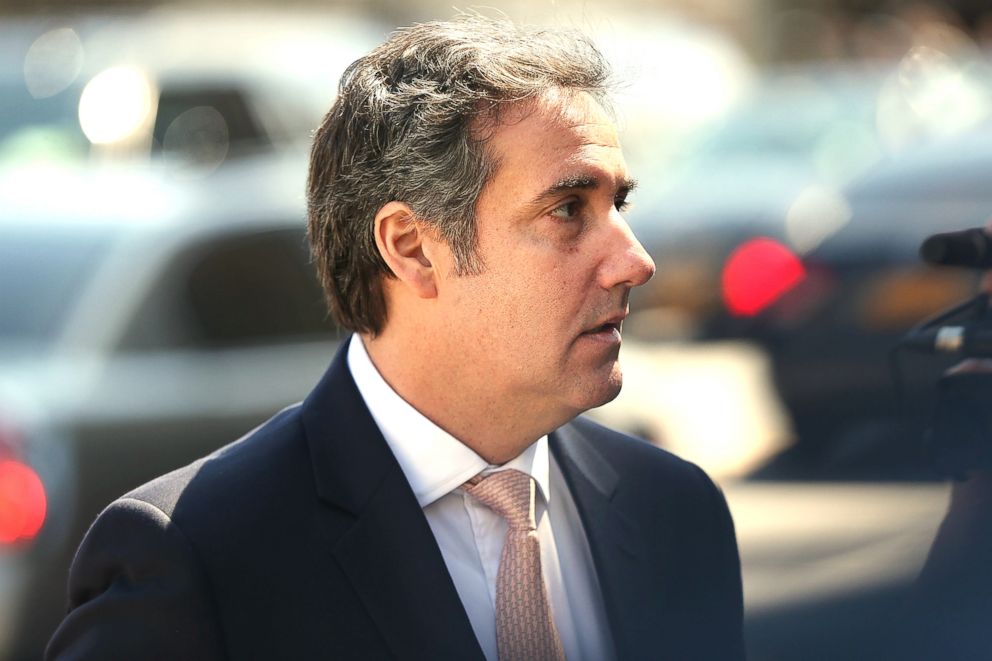 During the raid, investigators seized records related to the so-called "hush" payment to porn star Stormy Daniels, who had been shopping her story of an alleged 2006 sexual encounter with Trump to several major news outlets shortly before the election.
The raids sparked the ire of a president under mounting legal pressure from not only the Daniels matter but also Special Counsel Robert Mueller's ongoing probe of Russian efforts to interfere in the 2016 presidential election.
"It's a disgraceful situation," Trump said. "It's a total witch hunt."
The White House would not specify on Thursday whether Cohen remains Trump's personal attorney.