— -- First daughter Ivanka Trump went to Washington — accepting a pioneering role as senior presidential adviser — with an eye on promoting policies to empower women as mothers and in the workplace.
One of her top priorities, she said, was changing the tax code to better support young families — specifically, securing an increase in the child tax credit, aimed at helping parents afford child care while they are on the job.
"American families need relief. Policies that allow women with children to thrive should not be novelties. They should be the norm," Trump said in her address to the 2016 Republican National Convention.
As her father takes a victory lap after Republicans passed their tax cut bill, Ivanka Trump is getting a taste of her first legislative victory as well. She spent months lobbying publicly and behind the scenes to have the child tax credit increased as part of the tax legislation.
"I think we've, over the course of the year, learned how to work as a unified voice," Trump said on Fox News on Thursday of her outreach to lawmakers. "I spent a lot of time on behalf of the administration and with members of the administration, Gary Cohn, Secretary Mnuchin, our whole team on the Hill and talking with different senators," she said, referring to Treasury Secretary Steven Mnuchin and the president's chief economic adviser Gary Cohn.
The final bill passed Wednesday delivers on her goal, expanding the current credit from $1,000 to $2,000, with $1,400 of that refundable for qualifying taxpayers.
President Trump credited her with playing a role in passage of the tax bill.
"Because of folks like Marco Rubio and Ivanka — when you think about the folks with kids in the household — this plan doubles the child tax credit," Donald Trump said at a White House event Wednesday, flanked by Republicans who helped make the legislation a reality.
Rep. Dave Schweikert, R-Ariz., said Ivanka Trump was an influential player in the tax bill negotiations even on her first foray into legislative affairs.
"She was an advocate who was there to talk about how to bring the family discussion to the table," he said. "Sometimes you look up and the line outside the door are corporate lobbyists, and to realize there was someone there also advocating for the American family was a big deal."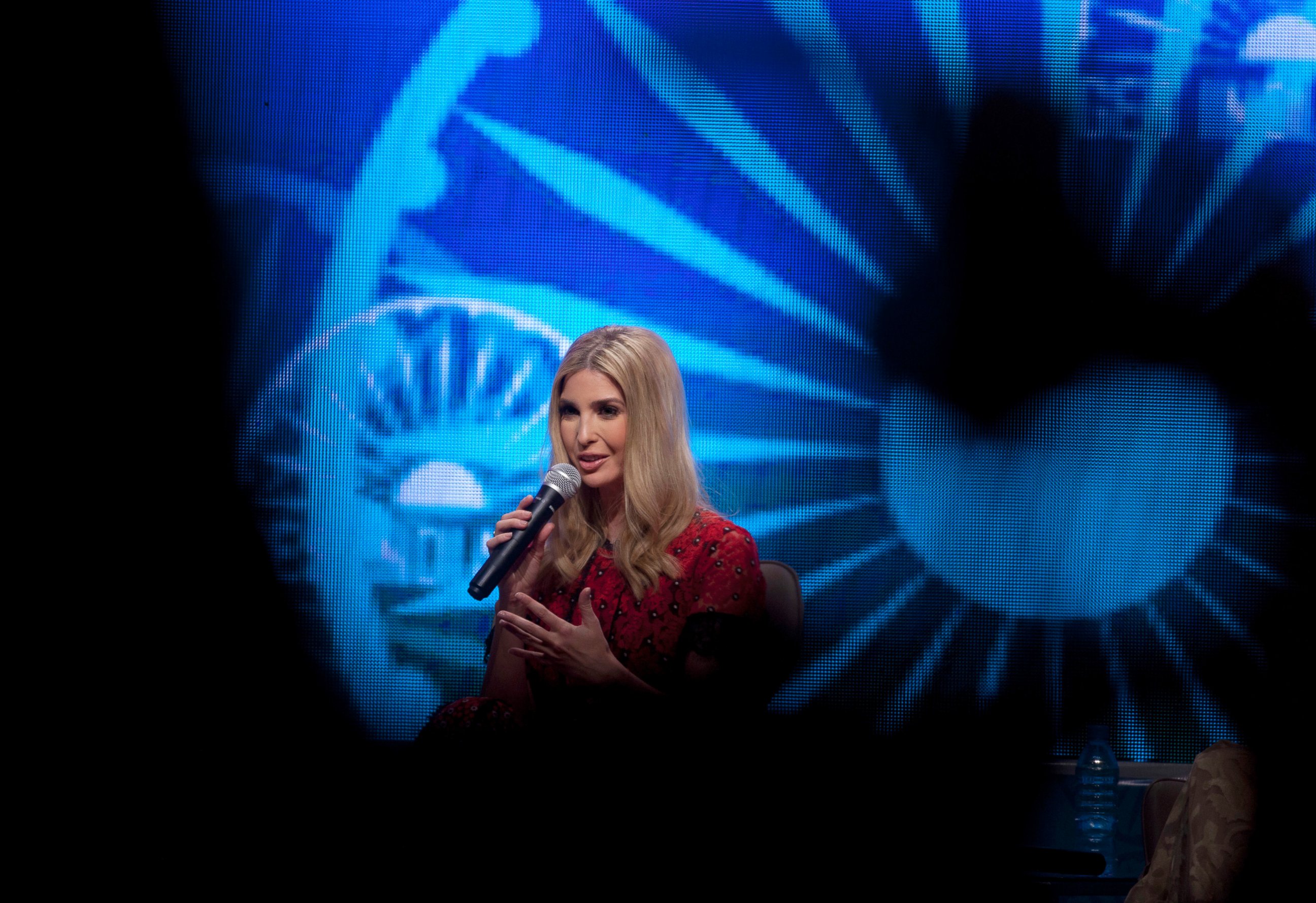 Ivanka Trump, the president's elder daughter and one of his closest confidantes, convened meetings with over a dozen lawmakers on the child tax credit, making multiple trips to Capitol Hill and hosting private dinners at her Washington home, according to a White House official familiar with her work behind the scenes.
"Ivanka worked hand in hand with the entire team to help ensure the expansion of the child tax credit and the inclusion of other measures to accomplish this goal," the official said.
When Donald Trump left for a marathon trip to Asia in the midst of tax negotiations on Capitol Hill, he asked her to stay behind in Washington, the White House said, to continue to focus on sealing the deal.
While some Republicans on Capitol Hill have privately questioned her influence, a number of top GOP senators said she was a key voice.
"Ivanka is a passionate advocate for working families and working mothers across the United States. I have truly enjoyed our discussions," Sen. Susan Collins, R-Maine, said of Trump during a joint appearance in Maine at a tax bill event last month.
Rubio, who has a history of tangling with the Trumps, has said expansion of the child tax credit would not have been possible without Ivanka Trump's efforts.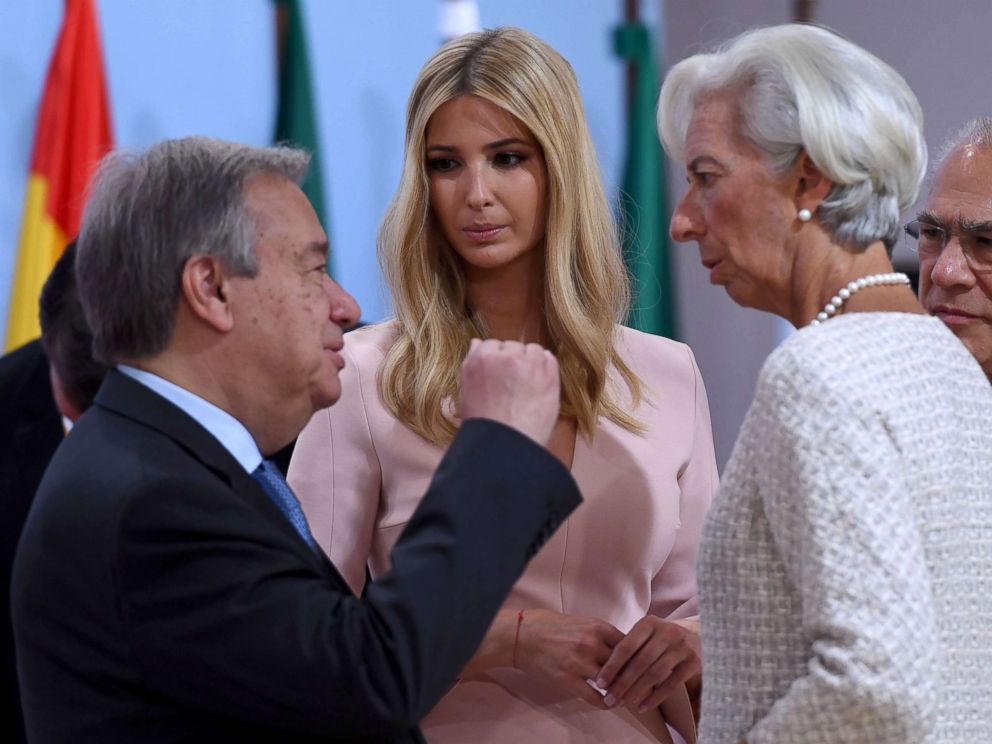 "If this was not a priority of the White House, I doubt we would have the possibilities now of getting it done," Rubio said in October when the measure was being negotiated into the Senate bill. "She wanted to help working families, and what she searched for was a legislative vehicle to do that."
A White House aide said Ivanka Trump was in close contact with Republican Sens. Mike Lee of Utah and Tim Scott of South Carolina.
Still, the terms of the child tax credit in the final bill fell short of her and Rubio's goal.
Ivanka Trump indicated as recently as Monday the significance of "increasing the refundability to $2,000 a child" for the child tax credit, in an interview with Fox News. It was a target also championed by Rubio, who at one point threatened to withdraw support from the GOP tax bill when the credit did not reach what he viewed as a sufficient refundability threshold to help families.
Rubio got on board with the legislation after some wrangling that raised the refundable level of the child tax credit to $1,400, from $1,100.
"That's called negotiation," Schweikert, who also favors an expanded child tax credit, said of the final number.
A White House spokesman declined to comment on the record for this article. An official familiar with Ivanka Trump's thinking told ABC News she considers the final child tax credit provision in the GOP bill a success.
Paid family leave
Ivanka Trump heads into 2018 with another key piece of her agenda in her sights: a federal paid family leave policy mandating paid time off for parents after the birth of a child.
The issue is one that the White House has characterized as a long-term effort and one that will require separate legislation, apart from the tax measure, to accomplish. It has not been publicly discussed by top administration officials as a priority for early 2018. Changes to welfare and a sweeping infrastructure bill top the agenda.
"Providing a national guaranteed paid-leave program — with a reasonable time limit and benefit cap — isn't an entitlement. It's an investment in America's working families," Trump wrote in a Wall Street Journal op-ed this summer.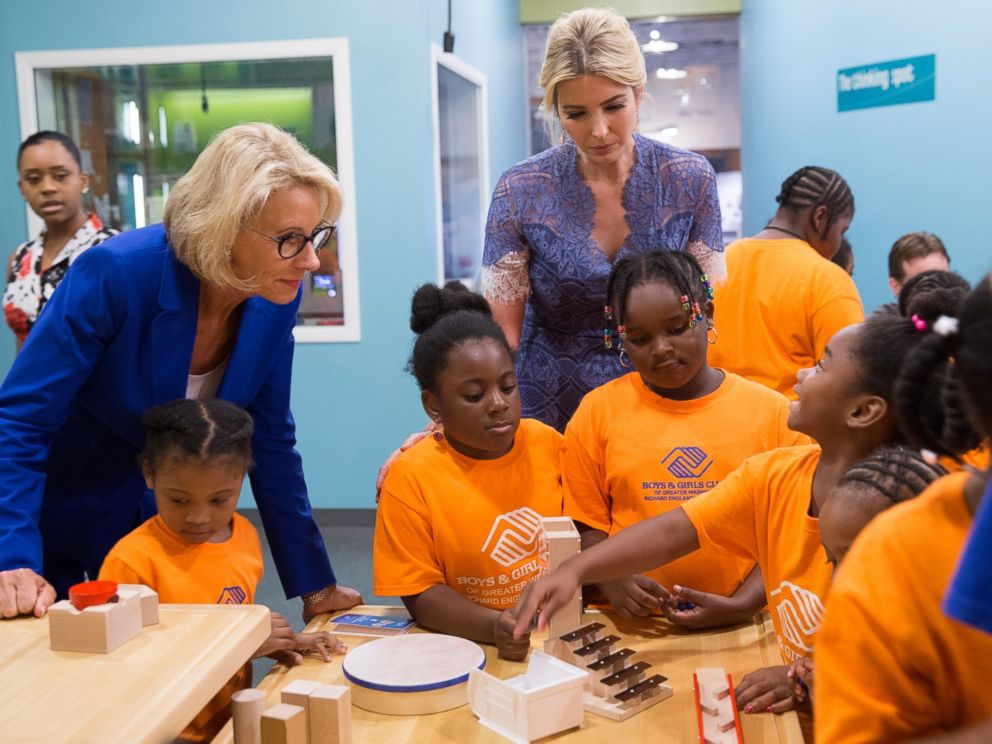 "It's a necessary floor from which private sector companies and state governments can build," she added.
For the foreseeable future, that goal is likely to remain a work in progress.
While White House officials have said she remains committed to this issue, there is no public progress on it to date.
"Ivanka will continue to serve the administration by focusing on the education and economic empowerment of women and their families, as well as job creation and economic growth through workforce development, skills training and entrepreneurship," a White House official said.
ABC News' Ben Siegel, Devin Dwyer and John Santucci contributed to this report.