— -- First daughter Ivanka Trump filled her father's seat at a table of world leaders during a meeting at the G-20 Summit today when President Trump left the session to attend to another matter.
An image of the first daughter seated among world leaders at the summit in Hamburg, Germany, first surfaced on Twitter. It was posted by a person with the handle @LanaLukash who later deleted the tweet.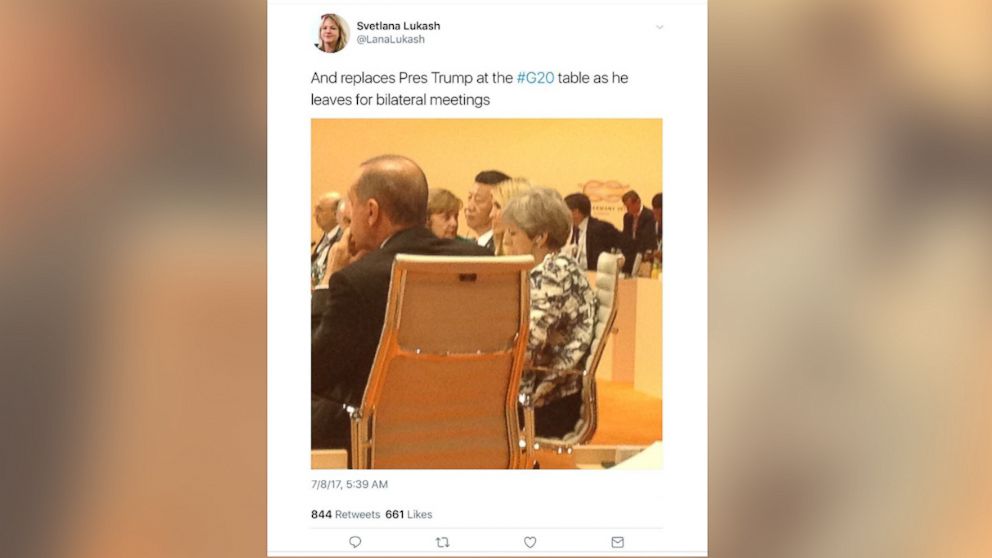 Before the tweet was deleted, however, it drew a lot of attention on social media.
Asked about the photo, a White House official said that Ivanka Trump's time sitting in for her father was brief and that the topic under discussion at the time was relevant to her advocacy role on a women's economic development initiative with the World Bank.
"Ivanka was sitting in the back and then briefly joined the main table when the president had to step out and the president of the World Bank started talking as the topic involved areas such as African development, areas that will benefit from the facility just announced by the World Bank," the official said.
The official also noted that it's customary for a representative of the president's delegation to occupy his seat if he steps out of the room and that other nations follow the same practice. Treasury Secretary Steven Mnuchin also occupied the president's seat for a time during another meeting yesterday, according to the official.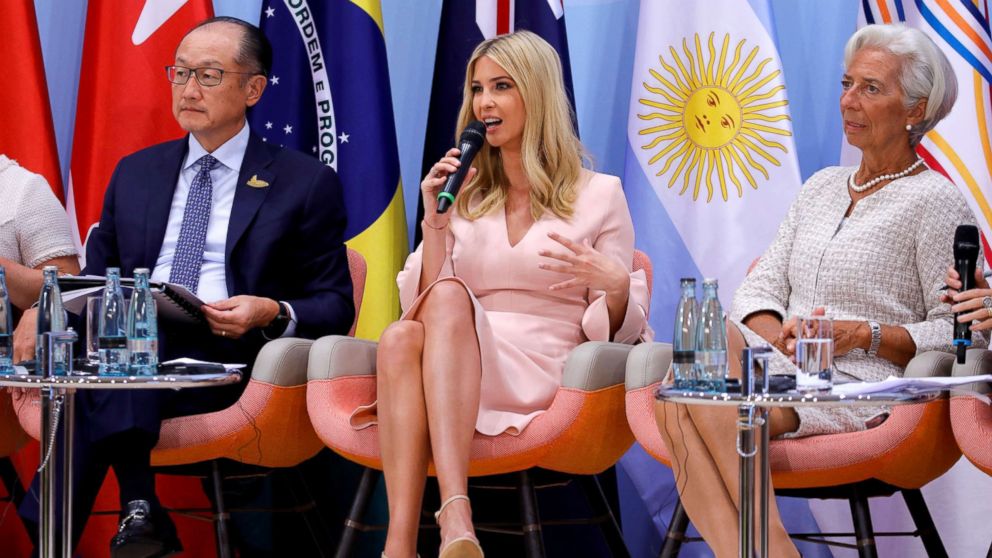 Earlier in the day, President Trump announced that the United States is pledging $50 million to the benefit of a new World Bank fund spearheaded by Ivanka to make capital and mentorships more easily available to women entrepreneurs in the developing world.