The House select committee investigating the Capitol attack has found sparse call records and gaps in the White House telephone logs from Jan. 6, according to two sources familiar with the investigation.
One source indicated to ABC News that the logs do not reflect all the calls they understand former President Donald Trump was making that day.
Investigators have not uncovered any evidence that records were deleted or changed.
It's public knowledge that Trump used not only his personal cell phone to make calls but also the phones of his aides.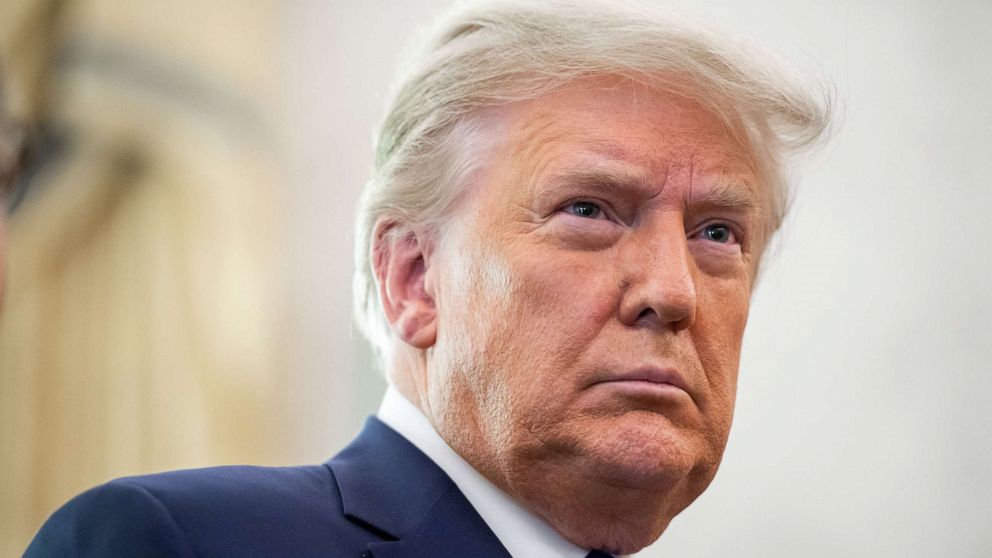 The apparent gaps in the calls records is the latest challenge for the committee as they try to paint a complete picture of what Trump was doing and who he was talking to that day.
The call logs obtained by the committee detail incoming and outgoing calls through the White House switchboard.
A spokesperson for the select committee declined to comment.
The phone log hunt was first reported by the New York Times.
Meanwhile, Trump is denying a report that White House staffers believed the then-president may have been flushing documents down the toilet.
Axios on Thursday reported that an upcoming book by the New York Times' Maggie Haberman says that staff in the White House residence periodically discovered a toilet had been clogged by wads of printed paper, which they believed had been flushed down the commode by Trump.
"Another fake story, that I flushed papers and documents down a White House toilet, is categorically untrue and simply made up by a reporter in order to get publicity for a mostly fictitious book," Trump said in a statement Thursday. "The Democrats are just using this and the Unselect Committee of political hacks as a camoflauge (sp) for how horribly our Country is doing under the Biden Administration."