— -- On Tuesday, New Jersey voters head to the polls in one of the two gubernatorial elections taking place in 2017 -- an election that has developed into a referendum on sitting Gov. Chris Christie and on the strength of the Democratic Party, one year after the election of President Donald Trump.
The race to replace the deeply unpopular Christie features two candidates who are relatively unknown on a national level. Republican Lt. Gov. Kim Guadagno has served eight years as Christie's No. 2 in Trenton, and Democrat Phil Murphy had a brief run as the U.S. ambassador to Germany after a career on Wall Street.
While New Jersey is a consistently blue state in presidential elections, the Garden State has shown itself willing to elect Republicans at the state level. After early polls indicated Murphy had a wide lead, the gap has narrowed slightly in recent weeks as Guadagno has attempted to distance herself from the Christie administration.
Here's what you need to know about the race:
Who are the candidates?
Phil Murphy: Murphy, a Democrat, served as the U.S. ambassador to Germany from 2009 to 2013 under President Barack Obama. Before his diplomatic service, he worked as the Democratic National Committee's national finance chair from 2006 to 2009 and was a prolific party fundraiser.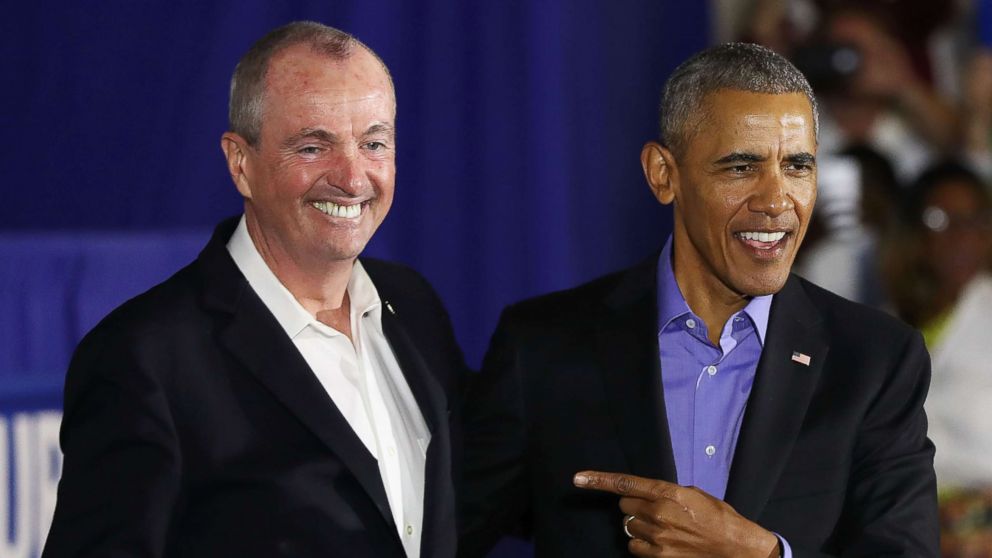 For 23 years, Murphy worked for Goldman Sachs, rising from a summer intern to eventually lead offices in central Europe, serve as president of the investment banking firm's Asia office and run the company's investment management division. Murphy's campaign website biography does not name the company, but rather describes it as a "major international business."
A native of Massachusetts, Murphy graduated from Harvard and received an MBA from the University of Pennsylvania's Wharton School. He has four children with his wife, Tammy Murphy.
Phil Murphy defeated former Under Secretary of the Treasury Jim Johnson and state Assemblyman John Wisniewski, among other candidates, in the Democratic primary on June 6, receiving a plurality of over 48 percent of the vote. His running mate is state assemblywoman Sheila Oliver.
Kim Guadagno: Guadagno, a Republican, is the current lieutenant governor of New Jersey, the first person to hold the position after it was established and approved via state referendum in 2005. Before she was tapped by Christie to be his running mate, Guadagno was the sheriff of Monmouth County, New Jersey's fifth-most-populous county.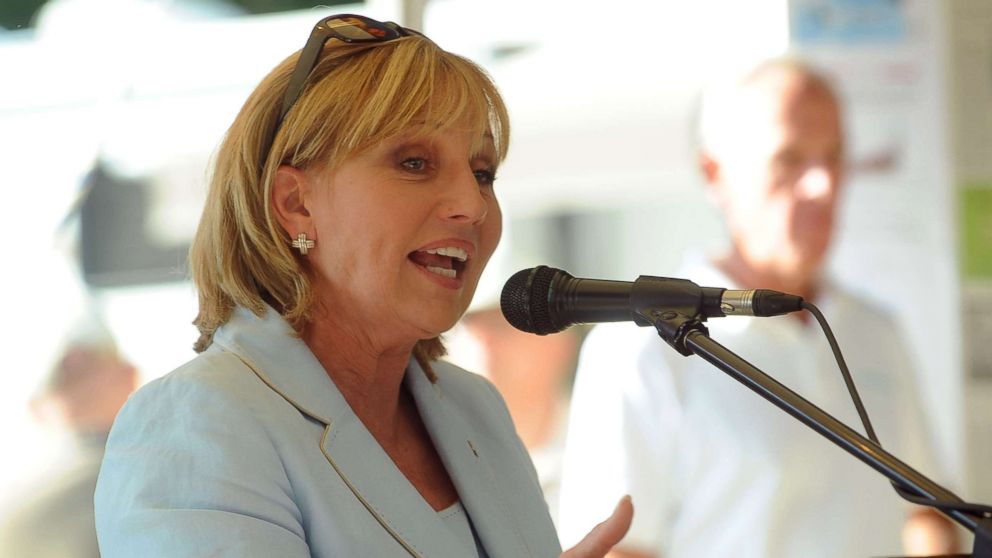 Before her election as sheriff, Guadagno worked as assistant New Jersey attorney general and assistant U.S. attorney for the district of New Jersey.
Guadagno is a graduate of Ursinus College and received her law degree from the American University Washington College of Law. She has three children with her husband, Mike Guadagno.
Kim Guadagno won the Republican primary in June with over 46 percent of the vote, defeating her closest rival, Assemblyman Jack Ciattarelli, by more than 15 points. Her running mate is Carlos Rendo, the mayor of Woodcliff Lake.
What are the major issues?
Polling in New Jersey consistently cites taxes as the most important issue to the state's voters. Property taxes and state income taxes there are among the highest in the U.S., and the issue has taken on greater notability with the recently released House Republican tax plan proposing an elimination of state income tax deductions and a cap on property tax deductions at $10,000.
Murphy has been open about his desire to raise taxes on the state's wealthiest citizens and has proposed legalizing and taxing recreational marijuana, which his campaign claims would raise $300 million. Guadagno has pitched property tax cuts for middle class New Jerseyans and has been outspoken about her disagreement with the Christie-backed bill to raise the state's gas tax last year.
On education, Guadagno has said she supports "expanding school choice," the ability for parents to send their children to publicly financed charter schools, according to her campaign website. She further calls for "advancing merit pay for teachers" and providing greater vocational education opportunities. Murphy's proposals include increasing state funding to public and community colleges to lower tuition and instituting a loan forgiveness program to graduates who pursue science and technology jobs in the state. He has also called for free statewide pre-K education.
Both candidates have pledged to reform the ailing NJ Transit train system with Murphy pledging to appoint an emergency manager and secure increased federal funding, while Guadagno says she will end a political oversight panel, push employers to offer transportation benefits and advocate for new express train lines.
The Chris Christie factor
In the four years since Christie's 2013 re-election — a race in which he defeated Democrat Barbara Buono by 22 percentage points — the governor's popularity has plummeted to historic lows as he became engulfed in scandal over the politically motivated closure of traffic lanes on the George Washington Bridge in 2013 and spent months outside the state as he campaigned for the 2016 Republican presidential nomination.
The most recent Quinnipiac University survey of Christie's approval in late October measured it at 15 percent, a record low for the poll of likely voters in the state, and 81 percent of respondents said they disapproved of Christie's job performance. The approval-disapproval split among Republican likely voters was 37-57.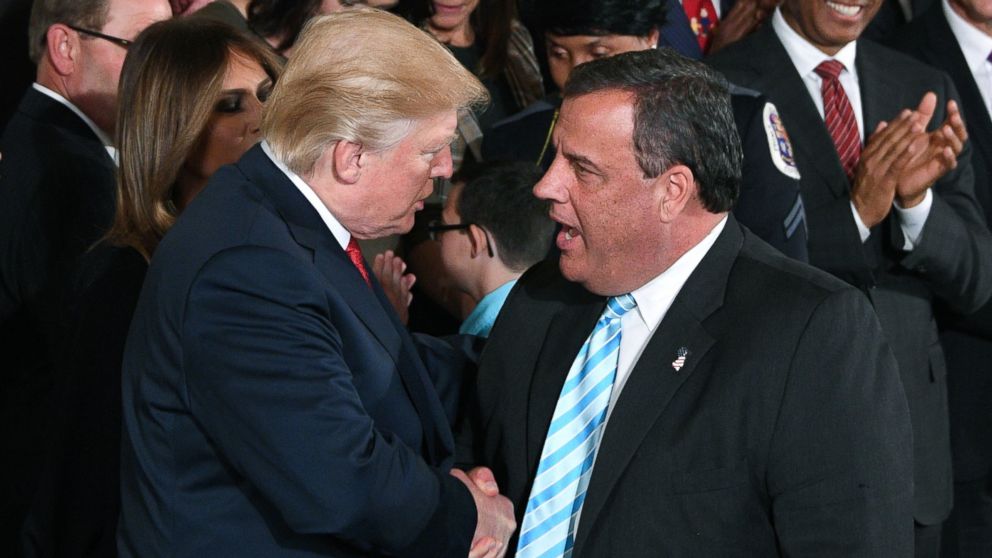 In the same poll, when Quinnipiac asked likely voters whether Guadagno's position as Christie's lieutenant governor affected their opinion of her, 51 percent of respondents, including 16 percent of Republicans, said it had a negative impact.
Murphy has seized upon the scandals faced by Christie in an attempt to link Guadagno to the governor. In one advertisement that has received heavy airplay in the weeks leading up to the election and sits on the home page of Murphy's campaign website, the Democrat stands in front of the George Washington Bridge and says of Christie and Guadagno, "Their biggest triumph was a traffic jam," a reference to the "Bridgegate" scandal.
Guadagno, meanwhile, has attempted to distance herself from Christie, pointing to moments of disagreement, including her gas tax position, to showcase her independence. Over the summer, when Christie was photographed outside the governor's shore house in the midst of a state government shutdown that closed state beaches, Guadagno described the incident as "beyond words" and called for the house to be sold.
What do the polls say?
The most recent polls in the race show Murphy with consistent double-digit leads, though the advantages owned by the Democrat are not as commanding as he once enjoyed in the campaign's early months.
A Quinnipiac University poll released on November 6 showed Murphy with a 53-41 edge among likely voters, while a Monmouth University poll released on November 1 had the Democrat with a 53-39 percent lead over Guadagno. The Quinnipiac University poll released on October 25 gave Murphy a 57-37 percent advantage, also among likely voters.
As recently as early September, a Quinnipiac University poll gave Murphy a 25-point lead, which would eclipse the margin by which Christie defeated Buono in 2013. Between 1985 and 2013, no GOP candidate had won a gubernatorial race by more than 3 points.
Join us Tuesday for Your Voice, Your Vote 2017, our live coverage of the biggest races of the year and a look back on the one year anniversary of Trump's election. Starting at 7:30 pm ET, ABC News will be covering all the races - including the big contests in Virginia and New Jersey - livestreaming on ABCNews.com/LIVE and on ABC News's Facebook and YouTube pages, plus OTT platforms including Apple TV and Roku.