FBI and Justice Department officials arranged to have an American terrorism suspect surrender to authorities on Friday who was linked to terrorism suspect Coleen LaRose, who has become known as "Jihad Jane."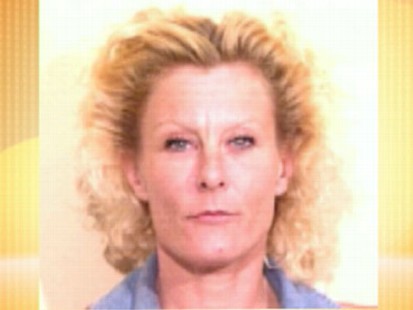 The woman, 31-year-old Jamie Paulin-Ramirez, had been in communication with LaRose and has now been charged with providing material support to
terrorists
. Paulin-Ramirez is originally from Leadville, Colo.
The terrorism investigation involved Ireland and the United States. Days after LaRose's arrest and indictment were announced, it was learned that another U.S. woman had been among other terrorism suspects detained in Ireland. Jamie Paulin-Ramirez was held there for several days but was eventually released without charge.
How Paulin-Ramirez ended up in Ireland with her Algerian husband was a strange case involving several countries, with LaRose at the center.
Authorities say that, in 2008, LaRose, who used the screen name "JihadJane", had posted a comment on a YouTube video which brought her in contact with extremists on the Web and via e-mail. She eventually became involved in an alleged plot to kill Swedish cartoonist Lars Vilks, who had drawn the Prophet Muhammed with the body of a dog in 2005.
In LaRose's e-mails with co-conspirators in South Asia, Eastern and Western Europe, LaRose allegedly agreed to recruit men and women for jihad, or holy war. She allegedly helped raise money for Islamic fighters, and agreed on the Internet to one jihadist's request to "marry me to get me inside Europe."
In March 2009, the indictment states, she allegedly received a directive to "go to Sweden... find location of [Resident of Sweden]... and kill him... this is what i say to u." Eventually the group decided they would and establish Ireland as a place to plan and undertake their plot. It is unclear when and if the alleged conspirators had ever made final plans to travel to Sweden.
'Jihad Jamie'
According to the indictment, in July and August 2009 Paulin-Ramirez and LaRose began to communicate about moving to Europe. In one message LaRose told Paulin-Ramirez, "When I get to Europe, I will send for you to come be with me there.... [T]his place will be like a training camp as well as a home."
The indictment alleges that Paulin-Ramirez replied, "I would love to go over there," and said she would like to bring along her 6-year-old son.
The indictment alleges that, "On or about Sept. 12, 2009, defendant Jamie Paulin-Ramirez traveled to Europe with her minor male child with the intent to live and train with jihadists."
According to some officials briefed on the case both "Jihad Jane" and "Jihad Jamie" had visions of joining a training camp in Ireland but the officials say this was largely delusional and shows a "sad case" of individuals being influenced by Internet propaganda.
According to the indictment Paulin-Ramirez also married a man she had never met before she arrived in Ireland.
In an interview with ABC News last month, Paulin-Ramirez' mother said her daughter had been troubled for years and was taunted as a child over a hearing problem. "Just a very insecure, unhappy person that was just looking for something to hang onto, I guess," Christine Mott told ABC's Clayton Sandell in Colorado.
After a string of failed marriages, Mott said, Paulin-Ramirez married a Muslim and began covering up her blonde hair and face and hands with a scarf and gloves, leaving only a narrow slit for her eyes. "It breaks my heart," Mott said last month. "I don't understand why she would turn her back on her country, turn her back on her family."
On Friday afternoon, Paulin-Ramirez voluntarily agreed to return to the United States and face arrest by federal agents. Paulin-Ramirez and LaRose have now both been charged in a superseding indictment returned by a federal grand jury in Philadelphia.
A detention hearing for Paulin-Ramirez has been set for April 7 in Philadelphia.
ABC's Clayton Sandell contributed to this report.