Joe Biden Is Back to Cracking Jokes Again
VP's first public event since the death of his son Beau over two weeks ago.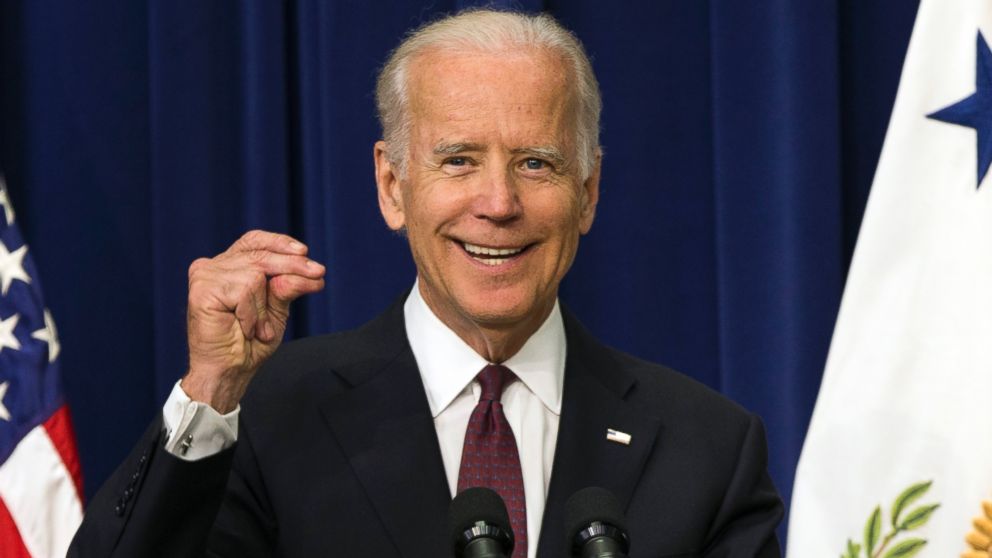 — -- Joe Biden came back to work today, and he did so in classic Biden style.
At his first public event since the death of his son Beau over two weeks ago, the vice president smiled widely, cracked jokes, and made digs at his political opponents.
In remarks at the White House's Clean Energy Investment Summit, the vice president mocked climate change deniers, joking that many of them "also deny gravity."
Though he showed no outward signs of a person in mourning and made no mention of his late son, the vice president's faith was on display at various times during his speech.
Making a not-so-subtle dig at Congress, he said that many of the White House's advances on clean energy policy have been hampered by some "short-sighted decisions from the outfit I worked at for a very long time." He then hung his head and made the sign of the cross.
"Up on the Hill, they're ramping it up as fast as ya'll ramped it up," he said.
Biden also made light at his own expense when he misspoke in reading a headline from today's Washington Post.
"Front page of the Washington Pope," Biden said, holding up the paper as a prop, and quickly corrected his error. "Post! Pope, huh."
"They sometimes think they're Pope," Biden joked of the paper, before reading the headline that first lead him to jumble his words: "Pope Urgent on Climate Change."
There were serious moments, too, with Biden speaking passionately about the work that the private sector clean energy innovators and developers gathered for the summit have done for the cause of combating global warming.
"We need you," Biden said. "We need you for your incredible talent and innovation."
But even then, Biden couldn't resist breaking into a joke. "Many of you have influence up on the Hill, and when you find out what it is come tell me," he said with a smile.
In addition to today's summit on clean energy innovation, the White House announced the launch of a "clean energy impact investment center" at the Department of Energy to make information on energy programs more accessible to the public and other initiatives to assist in private investment in clean energy technologies.
This was Biden's second time back to the White House since Beau's death. He returned briefly last Wednesday for a meeting with the prime minister of Ukraine.