— -- When Vice President Joe Biden returns to his old stomping grounds in the Senate, you can always count on a moment of Biden being Biden.
Biden, who was on the Hill today for an address by Afghanistan's President Ashraf Ghani, bro-ed out with Sen. Lindsey Graham, R-South Carolina, an old friend and potential 2016 rival.
"President Graham. Do y'all know President Graham?" Biden hollered over at the reporters speaking to Graham.
"He just guaranteed me I'll be Secretary of State," Biden joked.
"You can be U.N. ambassador," Graham said. "You've got the skills, you really do."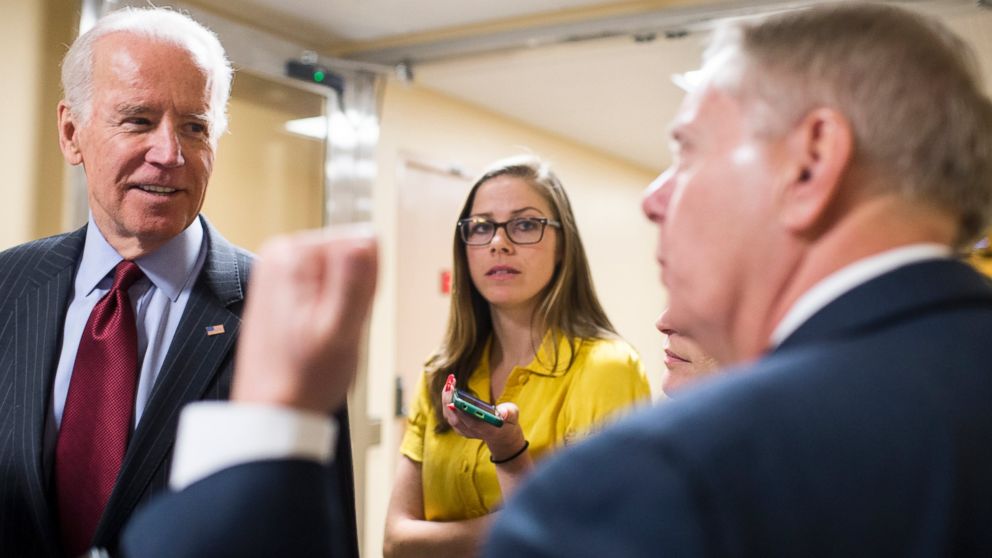 When asked by ABC News whether he will run for president against Graham, Biden said, "Hell yeah!"
"He'll kick my butt," Graham said.
"We're going to travel together, debate all over the country," Biden said before walking off.
"We'll wear out every reporter," Graham said with a laugh.