Kennedy's retirement 'will drastically change the energy' of Supreme Court, former clerk says
Kennedy's former clerk says his exit will "change the energy" of Supreme Court.
Supreme Court justices often posed a simple question when unsure of how to rule in a case: What would Justice Anthony Kennedy do?
The question "loomed large" among the other Supreme Court justices in a number of important decisions, his former law clerk Joshua Matz told ABC News' "Start Here" podcast on Thursday. Kennedy was the deciding vote on several cases, but with no moderates in sight after the justice announced his retirement Wednesday, Matz believes his exit "will drastically change the energy of the building."
"It will change the ways in which justices think about cases, and about building coalitions, and about what majorities might look like," he said.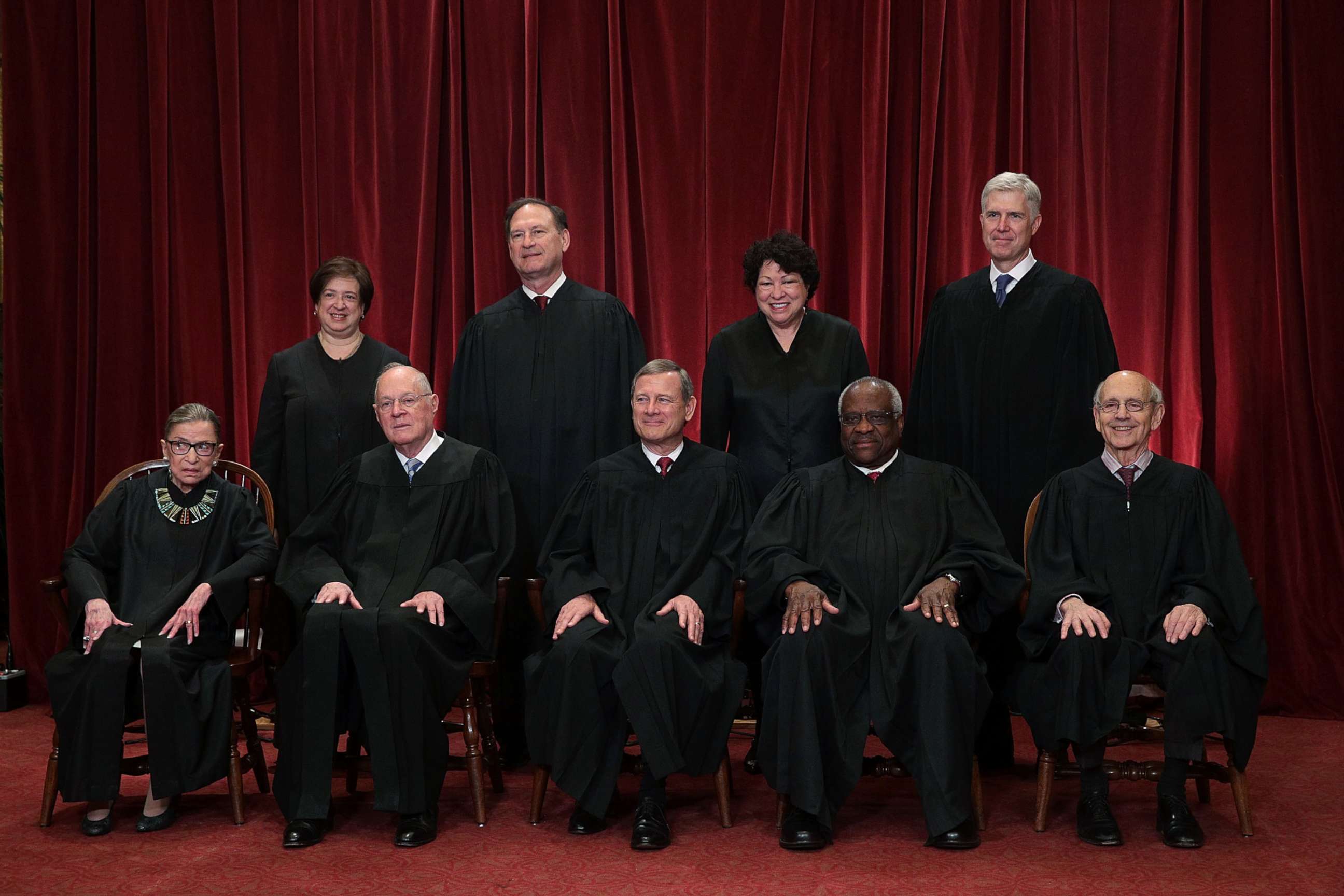 Matz worked with Kennedy from 2014 to 2015, when the justice issued the crucial fifth vote in the landmark gay marriage case, Obergefell v. Hodges.
He said Kennedy understood his role as a swing vote: "The justice knew that on many controversial issues he could tip the court and I think he appreciated that, and sought to create balance in the Constitution and in the constitutional law that the court issued."
President Donald Trump said Wednesday he asked Kennedy whether he had any possible candidates in mind. Matz told "Start Here" he thought Kennedy would want a successor who was similar to him.
"You know it wouldn't surprise me if the justice ... were concerned that there be a replacement that shared his understanding that the Constitution is not just a Constitution for half the country, but is meant to govern the American people as a whole, and that it contains profoundly important values that the court plays a key role in implementing and safeguarding."
Listen to the full interview on Thursday's edition of ABC News' "Start Here" podcast.
"Start Here" is a daily ABC News podcast hosted by Brad Mielke featuring original reporting on stories that are driving the national conversation. Listen for FREE on the ABC News app, Apple Podcasts, TuneIn, Spotify, Stitcher, Google Play Music, or iHeartRadio. Ask Alexa: Play Start Here, or add the "Start Here" skill to your Flash Briefing.
Follow @StartHereABC on social for exclusive content, show updates and more: Twitter, Facebook, Instagram.