They labored together in the shadows of legal giants on the nation's highest court, seeing firsthand what it takes to be a justice. Now, a group of two-dozen former law clerks from the 1999 Supreme Court term want one of their own to don a black robe.
In a letter to the Senate Judiciary Committee, obtained first by ABC News, the former clerks extoll the intellect and character of Supreme Court nominee Judge Ketanji Brown Jackson with whom they served.
"We hold diverse points of view on politics, judicial philosophy, and much else. Yet we all support Judge Jackson's nomination to the Supreme Court," the group writes, "because we know her to be eminently qualified for this role in intellect, character, and experience."
The letter comes as Jackson faces questions about her experience and qualification following nomination by President Joe Biden last month as the first Black woman ever elevated to the Supreme Court.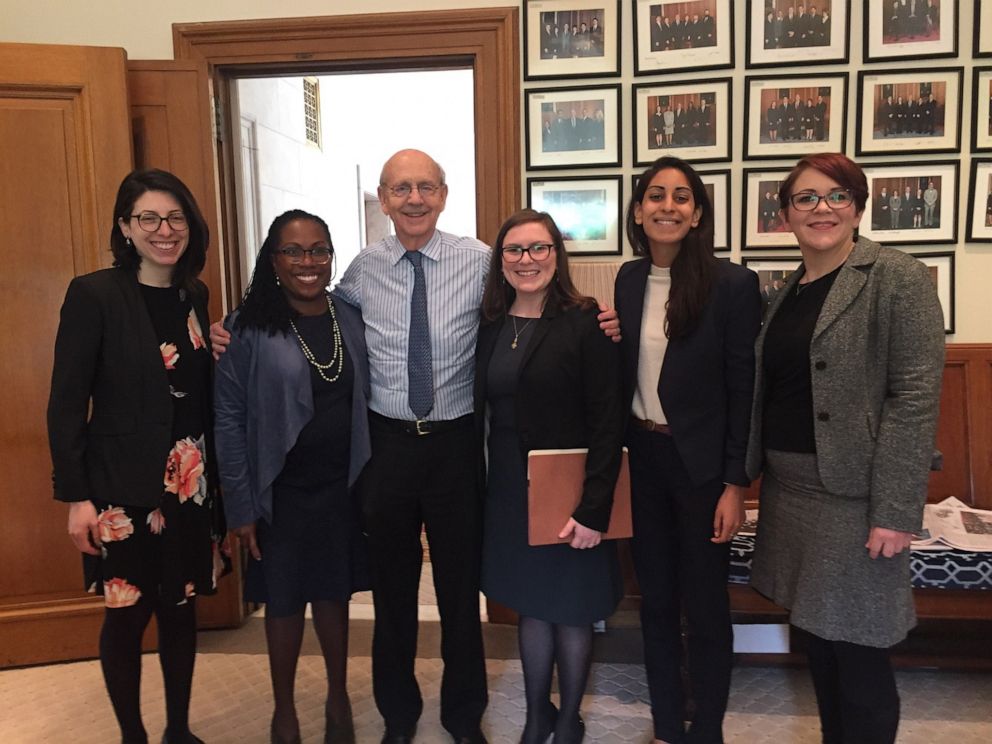 Jackson, who currently sits on the U.S. Court of Appeals for D.C., is a former clerk of Justice Stephen Breyer. The letter is signed by three other fellow former Breyer clerks from her year, as well as clerks for Chief Justice William Rehnquist and Justices Anthony Kennedy, Antonin Scalia, Clarence Thomas, John Paul Stevens, Ruth Bader Ginsburg, Sandra Day O'Connor and David Souter.
"During our Term at the Court, we had the opportunity to work closely with Judge Jackson on a host of some of the most significant and contested issues of the times," the group writes. "We came to know Judge Jackson as someone of exceptional intellectual gifts and unimpeachable character who approached her work with great care and professionalism."
Six of the nine current Supreme Court justices were clerks on the high court before they were later nominated and confirmed.