Melania Trump departs Monday for Africa for her first major solo international trip as first lady.
During the weeklong trip, the first lady will make stops in Ghana, Malawi, Kenya, and Egypt.
Her itinerary is geared toward her "Be Best" initiative that encompasses a broad array of issues affecting children's well-being, with the first lady set to visit schools and hospitals focusing on mothers and newborn care, to learn more about the role of USAID, the U.S. Agency for International Development, in supporting development initiatives, her office said.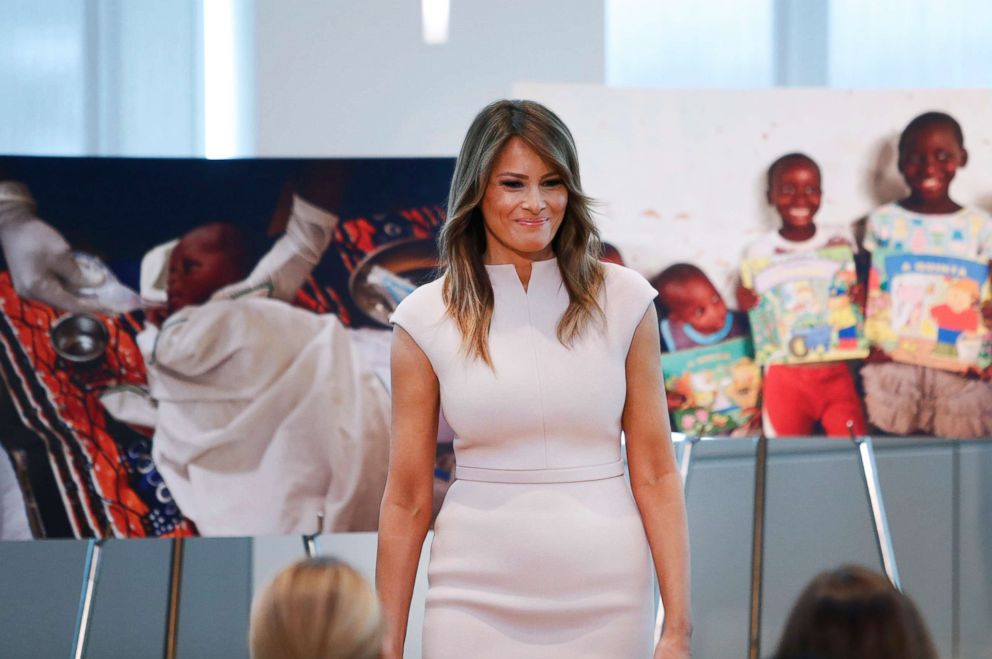 Speaking about her upcoming trip at last week's United Nations General Assembly in New York City, Melania Trump noted that she has engaged with children both in the United States and across the world since launching the initiative, and she expressed a view that many concepts can be applied globally.
"There are many programs across the country that are doing great things for children, and I believe we can replicate many of these programs overseas. This is why I am pleased to be working closely with USAID as I prepare for my first major International trip to Africa," Trump said.
The first lady's trip has been planned in coordination with USAID and will showcase success stories involving U.S. government-administered aid, with the first lady set to highlight work that has been done to support women and children's healthcare in Ghana and educational and anti-poverty programming in Malawi and Kenya.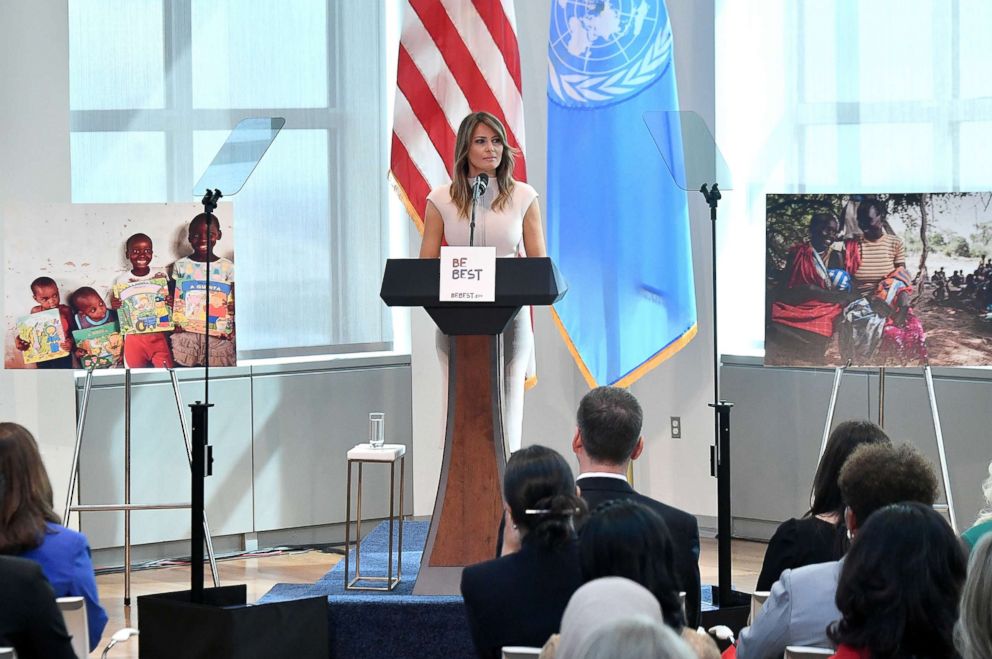 "By working with developing countries around the world to help them with their journey to self-reliance, USAID's work embodies much of what 'Be Best' stands for," Melania Trump said.
In Egypt, her visit will focus on tourism and conservation efforts, but she said, "Through USAID, we have worked with the people of Egypt to promote an environment in which all groups of society – including women and religious minorities – can lead productive and healthy lives."
But while the first lady is set to highlight the positive impact of USAID, President Trump has consistently sought to cut back on how much the United States spends on foreign aid and assistance.
"The United States is the world's largest giver in the world, by far, of foreign aid. But few give anything to us. That is why we are taking a hard look at U.S. foreign assistance," the president said just last week in his speech before the United Nations, charging Secretary of State Mike Pompeo to reexamine what countries receive aid.
"Moving forward, we are only going to give foreign aid to those who respect us and, frankly, are our friends," the president said, giving voice to a realpolitik outlook to aid.
In his proposal for this past year's budget, President Trump called for slashing funding to USAID by 33 percent and a 17 percent cut specifically to programs fighting HIV and AIDS, which the non-profit ONE campaign, an international organization that fights extreme poverty and preventable disease, warned could lead to 26 million new HIV infections in sub-Saharan Africa over the next 15 years. Congress ultimately rejected the president's steep cuts.
In addition to the deep cuts that have been proposed, Africa is already feeling the effects of President Trump's re-implementation of the administration's so-called "Mexico City" policy, which restricts global health funding to any group that performs or promotes abortion as a family planning option. This policy has already had a devastating effect in local communities that require medical assistance, according to a report earlier this year by the Center for Health and Gender Equity.
The report's fieldwork, which focused on Zimbabwe and Mozambique, found that one group, the Mozambican Association for Family Development, would lose 60 percent of its budget next year – which would result in half of its clinics closing to close and dramatic reductions in the group's work consulting and testing for HIV among women in the community.
Melania Trump's trip to the continent comes before President Trump has visited Africa as president. There are currently no known plans for the president to venture to the continent. The White House did not respond to an ABC News inquiry on whether the president intends to personally visit the region in the future.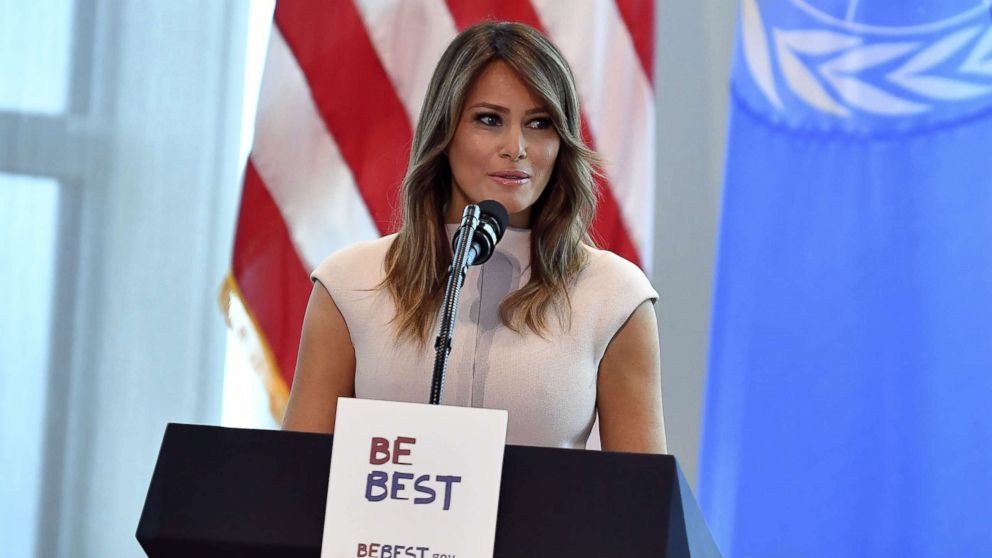 President Trump voiced enthusiasm for the first lady's trip last week, declaring, "We both love Africa," and calling it "the most beautiful part of the world, in many ways." But the president's complimentary comments about Africa come against the backdrop of a prior derogatory remark.
In January, the president referred to some African countries as "s---hole countries" during a heated debate on immigration with lawmakers, according to multiple sources who were in the room or briefed on the incident. The president later denied that he made the comments.
In framing the trip, the first lady's spokesperson, Stephanie Grisham, said Melania Trump "feels it's very important that people around the world know how much we care about the global society."
"We are a global society, and I believe it is through open dialogue and the exchanging of ideas that we have a real opportunity to learn from one another," the first lady said in a statement when announcing her trip back in August.
But that appears to be a point of contrast to President Trump, who has been explicit in his rejection of the very notion of globalism.
"We reject the ideology of globalism, and we embrace the doctrine of patriotism," he said at last week's United Nations General Assembly.
ABC News Conor Finnegan contributed to this report.