— -- First lady Michelle Obama received the royal treatment in London on Tuesday when she met with Prince Harry over tea at Kensington Palace on the first leg of her week-long European tour.
Kensington Palace announced the prince was "very pleased" to host the first lady, her daughters Sasha and Malia, and her mother Marian Robinson. Obama and Prince Harry discussed their mutual desire to help military families as well as the first lady's "Let Girls Learn" initiative to promote education for adolescent girls across the world.
During his visit to the U.S. in 2013, the prince and first lady bonded over their work to honor veterans and their families. At the time, Prince Harry visited the White House for a "Joining Forces" event honoring military mothers.
"We are absolutely thrilled that he could be with us today," Obama said at the time. "He wanted to be here to personally thank you for your service."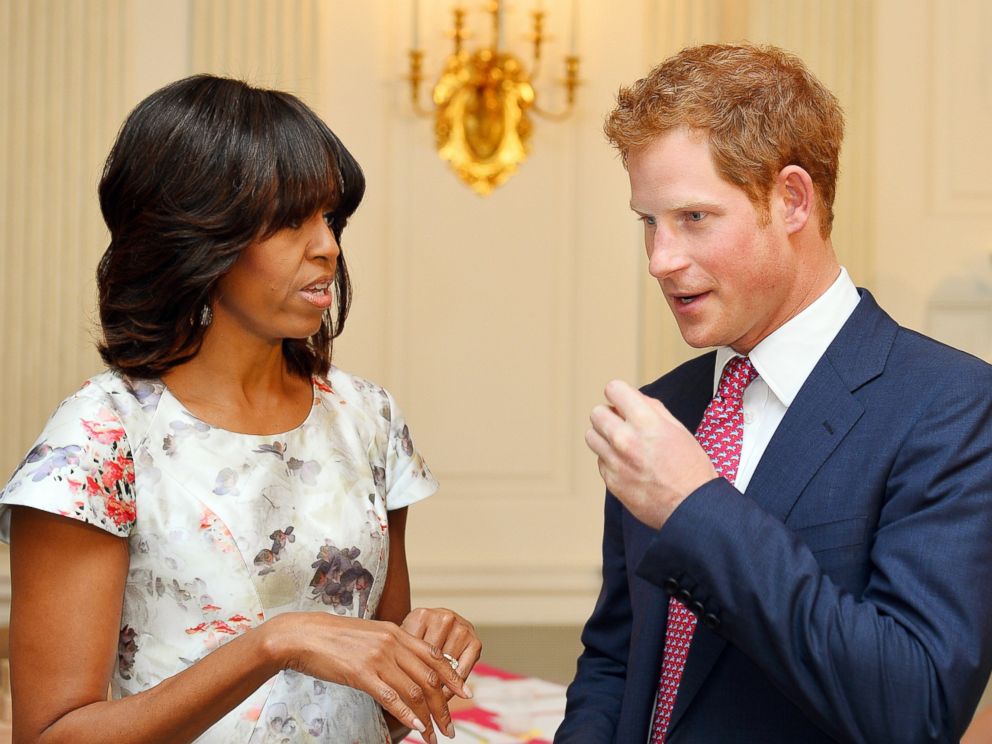 Prince Harry has served 10 years in the British armed forces, including two operational tours of duty in Afghanistan.
The first lady's tea with Prince Harry, the first of her stops on her week-long European tour, was closed to the public.
This morning, she also visited with students at the Mulberry School for Girls in London where she spoke alongside Julia Gillard, the former prime minister of Australia, about the need to expand access to education.
"There are 60 million girls all around the world, just like the girls here [at Mulberry] but they're not getting an education," Obama said at a roundtable.
It was a topic the first lady also discussed with Prince Harry. Speaking to the group of students, Obama relayed the prince's message on education for girls.
"He said, 'It's important to have male voices at the table on this issue because often times its going to be the brother or the father in a community speaking up,'" she said.
Obama will meet with Prime Minister David Cameron and his wife Samantha later Tuesday before departing for Italy on Wednesday.
In Italy, the first lady's official duty will be to lead the U.S. delegation at the Milan Expo 2015. But she was also host her own cooking expo with renowned chef Mario Batali and will later travel to Venice and Vicenza, where she will meet with U.S. military families and take in some of the cultural sites.