— -- Former Virginia governor Bob McDonnell and his wife, Maureen, are currently standing trial on federal corruption charges that began this week with surprisingly personal revelations about the McDonnells' marriage.
The couple stands accused of accepting over $165,000 in lavish gifts and loans from a friend of the family. That friend, Star Scientific CEO Jonnie Williams, was much more than that, according to opening statements in the courtroom.
Attorneys for the McDonnells say the couple couldn't have conspired to use his office for personal gain because they suffered "a broken down" marriage and were "barely on speaking terms."
Maureen McDonnell "was angry for not having enough money, she was angry at [McDonnell] for not spending enough time at home with her, and she hated him for not being available," attorney John Brownlee, who is representing the former governor, said in court. "Bob and Maureen's communication broke down almost entirely … this tore their marriage apart."
Mrs. McDonnell has her own attorney who told the court that with the marriage collapsing, Maureen McDonnell latched onto Williams, whom she had come to regard as her "favorite playmate."
"Unlike the other man in her life, Jonnie Williams paid attention to Maureen," her attorney William Burck said.
Williams showered her with high-end designer gowns and handbags, loaned the family his Ferrari, and even financed $15,000 of her daughter's wedding. Earlier this year, ABC News put together a list of some of the most eye-popping details from the 43-page indictment against the McDonnells:
1. The 'Rain Checked' Shopping Spree
The indictment says "JW" (also known as Jonnie Williams) offered to buy Maureen McDonnell an Oscar de la Renta dress for her husband's inauguration. After one of Bob McDonnell's senior staffers objected, Mrs. McDonnell sent the following e-mail to the aide complaining about her family's financial woes:
"I need to talk to you about Inaugural clothing budget. I need answers and Bob is screaming about the thousands I'm charging up in credit card debt. We are broke, have an unconscionable amount in credit card debt already, and this Inaugural is killing us!! I need answers and I need help, and I need to get this done."
The indictment says Maureen McDonnell told Williams she could not accept the dress, but she would take him up on a "rain check." Over a year later, Williams took Maureen McDonnell on a New York City shopping spree where he "spent approximately $10,999 at Oscar de la Renta, approximately $5,685 at Louis Vuitton, and approximately $2,604 at Bergdorf Goodman," according to the indictment.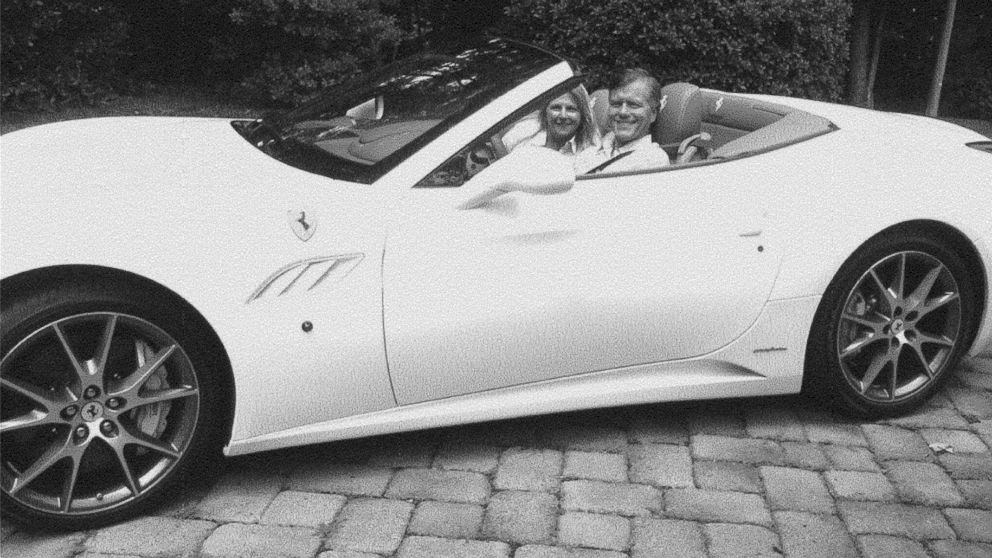 2. Ferrari Fever
In late July 2011, the McDonnell family spent time at Jonnie Williams' vacation home on Smith Mountain Lake in Virginia.
Before the trip, Maureen McDonnell called Williams "to ask whether JW's Ferrari would be at the house" for her husband to drive, the indictment reads. Williams had a Star Scientific employee drive the Ferrari from Richmond to Smith Mountain Lake.
Days later, "Maureen McDonnell sent an email to JW that contained no text but had an attached picture of Robert McDonnell driving JW's Ferrari," the indictment says.
3. A Gift for Him: The Customized Rolex
In August 2011, Maureen McDonnell allegedly asked Williams to purchase a Rolex watch, bearing the engraving "71st Governor of Virginia" on the back, for her husband.
"Maureen McDonnell told JW that she wanted JW to buy a Rolex for Robert McDonnell. JW subsequently bought a Rolex for Robert McDonnell," the indictment reads.
Maureen McDonnell later gave the watch to her husband as a Christmas gift.
4. A 'Wedding Gift'
In May 2011, Maureen McDonnell asked Williams for a $50,000 loan while also telling him that she could help his company. She informed him that the couple needed additional money to pay for the catering at their daughter's wedding.
"Maureen McDonnell informed JW that she and Robert McDonnell were having severe financial difficulties. Maureen McDonnell asked JW for a $50,000 loan. Maureen McDonnell also told JW that she could help Star Scientific but that she needed JW's financial assistance," the indictment says.
Later that month, Williams wrote the couple a check for a $50,000 loan and a $15,000 check labeled as a "wedding gift." When Maureen McDonnell deposited the $50,000 check in her personal bank account, the prior account balance was $4,798.
5. Empty Closet?
If convicted, the couple will have to turn over the following items to the federal government, according to the indictment:
The sum of not less than $140,805.46;Black Rebecca Minkoff shoes;Black Louis Vuitton shoes;White Louis Vuitton shoes;Cream Louis Vuitton purse;Cream Louis Vuitton wallet;Silver Rolex Watch engraved with "71st Governor of Virginia";Yellow Peter Som dress;Blue Armani jacket and two matching dresses;Two Gold Oscar de la Renta dresses;Black Louis Vuitton rain coat;Gold Oscar de le Renta sweater;One pair of Amelia Rose earrings;One Gear sweatshirt;Two pairs of Foot Joy golf shoes;One button-down Ralph Lauren shirt;One white Peter Millar golf shirt;One baby blue striped Peter Millar golf shirt;One royal blue Peter Millar golf shirt;One aqua Fairway Greene Tech golf shirt;One white striped Ralph Lauren golf shirt;One Ping University of Virginia golf bag;One Ping Kinloch golf bag;One Sun Mountain Notre Dame golf bag;Two sets of golf clubs;One Heather Mackenzie water color and frame;Two iPhones; and30 boxes of Anatabloc®
If convicted, the couple could face up to 20 years in prison.