From "Trump" ballcaps to golf shirts, the Trump Organization's store sells a mix of items made in America and those made abroad.
And in some cases, such as a gold bar coin bank, it is unclear where the item is made.
"Remember in the old days, they used to have 'Made in the U.S.A.'? 'Made in America' but 'Made in the U.S.A.' — we're going to start doing that again," Trump said during a 2016 Made in America showcase. "We're going to put that brand on our product because it means it's the best."
A handful of the organization's products are described as "Decorated in the USA," or not marked at all. An "All Over Tartan" golf shirt is described on the site as: "Made in Italy for superb quality."
At the Trump International Hotel in Washington, D.C., a few gift shop items were made in multiple countries. Items including a circle trinket dish bearing the Trump name was made in China, a pastel red Trump hat made in Bangladesh and a Trump mug made in Thailand.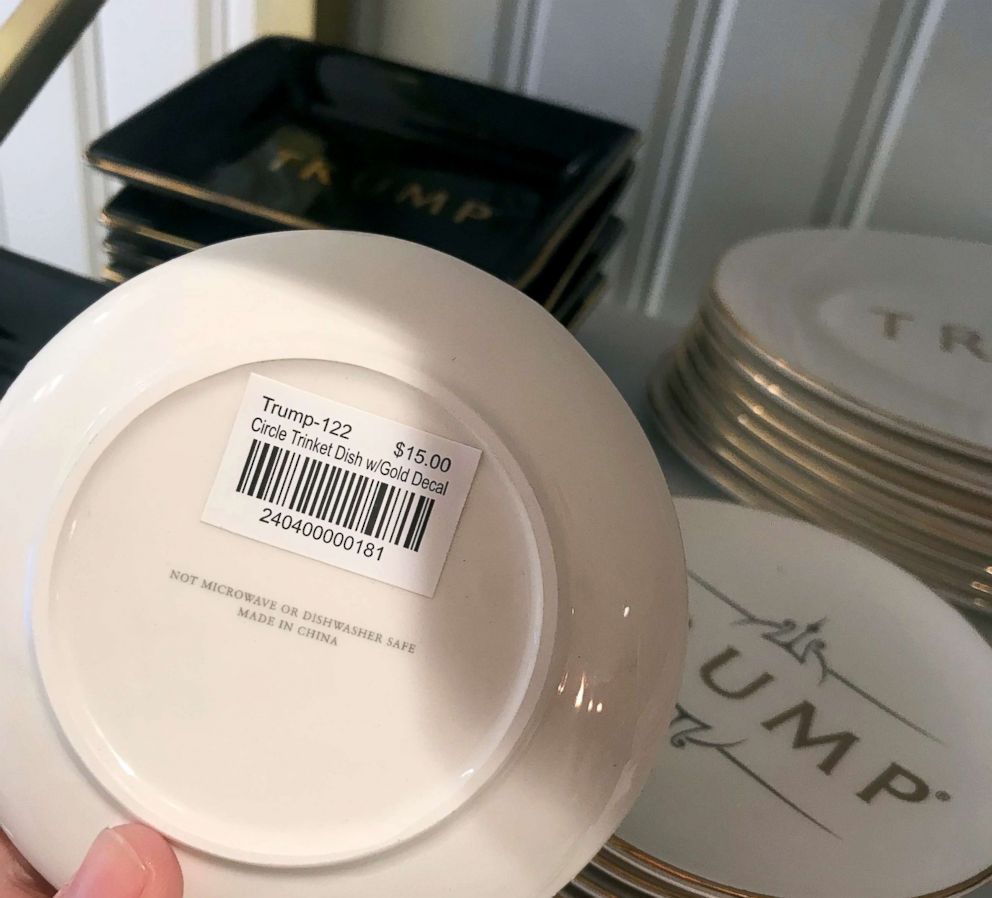 "I can tell you that in some cases, there are certain supply chains or scalability that may not be available in this country," said Sean Spicer, former White House Press Secretary, in a 2017 press briefing.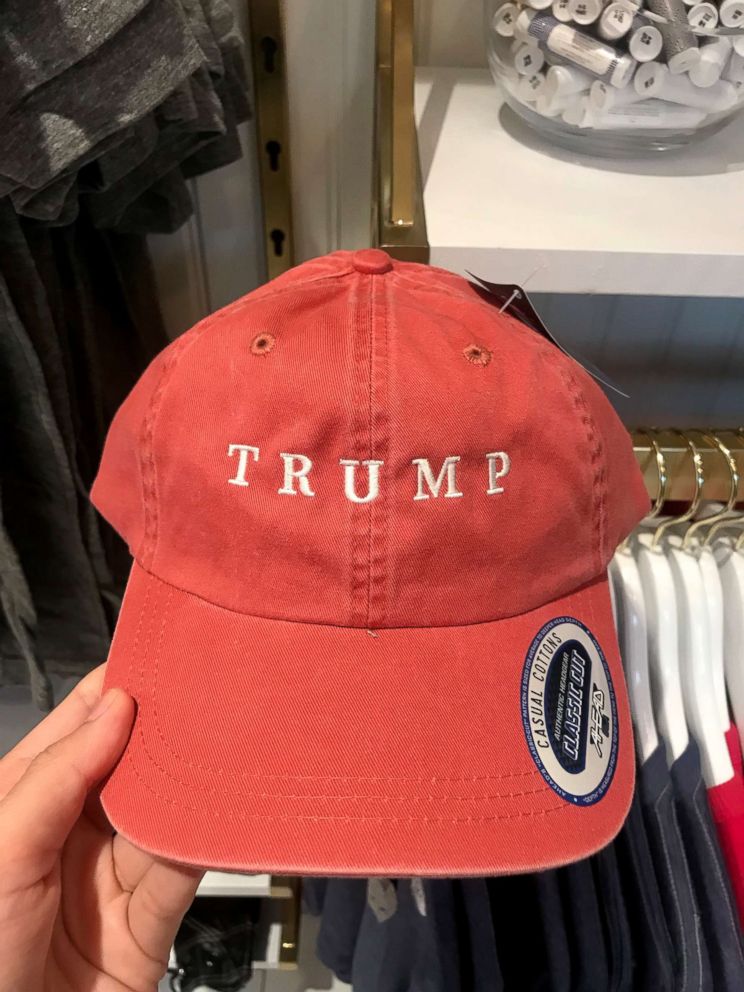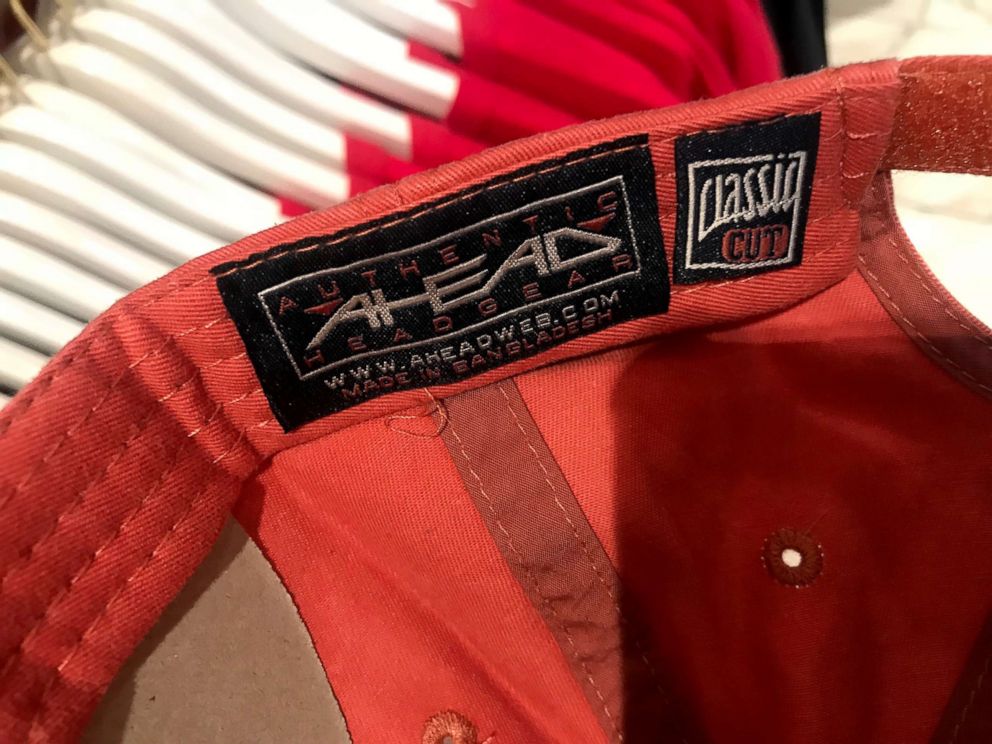 The store's website has separated its items with a tab dedicated to items made in America.
"The more we make things in America, the stronger America becomes," Trump said at the Made in America showcase on Monday. "That's why we will always live by two crucial rules - buy American and hire American."
ABC News reached out to the Trump store for comment but did not receive an immediate response.