A federal trial is unfolding over whether a 2021 voting rights law in the state violates the U.S. Constitution.
The suit -- brought on behalf of La Union del Pueblo, or LUPE, and other groups -- argues that certain provisions of Texas Senate Bill 1 have made voting more difficult, especially for less-educated, non-English-speaking and disabled populations in need of voting assistance.
The trial began on Sept. 11 and is expected to continue for the next few weeks.
S.B. 1 further empowers partisan poll watchers and further enhances ID requirements for voting by mail. It also bans balloting methods that places like Harris County, the third most populous county in the U.S. and the largest in Texas, implemented in response to COVID-19, such as drive-through and 24-hour voting.
Harris County, home to Houston, has increasingly voted Democratic in the last decade -- at the same time that Texas, while still often voting Republican, has shifted to be less conservative in federal elections.
Additionally, S.B. 1 prevents election officials from promoting vote by mail or distributing unsolicited absentee ballots.
Mail voting has been criticized by some conservatives, like former President Donald Trump, even as it has become more common since the pandemic. Trump and others claim, without evidence, that it's more vulnerable to widespread fraud.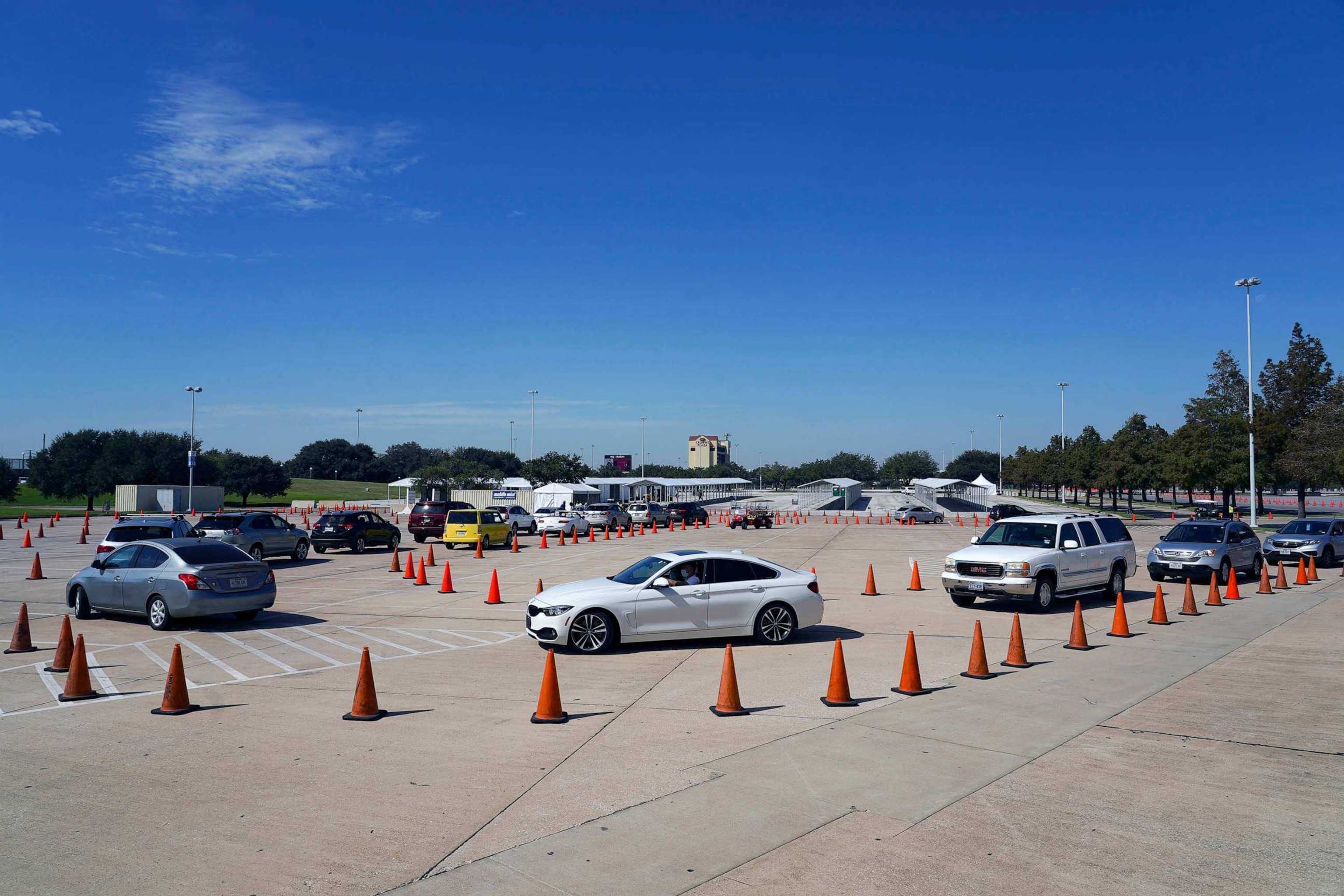 The new suit challenges these and other provisions. In their complaint, LUPE claims S.B. 1 violates the U.S. Constitution's first, 14th and 15th amendments as well as the Voting Rights Act, the Americans with Disabilities Act, and the Rehabilitation Act.
Texas Sen. Bryan Hughes, a Republican, authored the bill, characterizing it as an effort to "protect election integrity" and "prevent fraud."
In an August 2021 post to the Texas Public Policy Foundation's website, Hughes wrote, "I'm proud to have helped lead the effort to restore confidence in our election system. And that's what SB 1 is about, really—it's not an attempt to overturn any prior election, or to ensure any one party has a permanent majority."
Hughes wrote that the new identification requirements were the "biggest change in voting in Texas" under the bill. He characterized that specific provision as "the addition of a simple step to help ensure that mail-in ballots are genuine."
But lawyers for the plaintiffs, like Nina Perales, vice president of litigation for the Mexican American Legal Defense and Educational Fund (MALDEF), believe S.B.1 really accomplishes something else.
"It instead restricts the ability to vote in Texas," Perales said.
Sean Morales-Doyle, an attorney for The Brennan Center, which is representing LUPE, told ABC News that negative repercussions from the bill are already being seen and were apparent in the 2022 local elections, when "tens of thousands of ballots being rejected from eligible voters."
According to Perales, mail-in ballots ask for one of two identifying options, either a driver's license number or Social Security number, leaving many voters guessing which their voter registration is linked to.
Nadia Hakim, director of communications for Harris County's Elections Administration's Office, gave an example as to why those ballots are being rejected, telling ABC News, "So let's say, you have someone who is 70 years old. They're submitting their annual mail ballot application, they send in the last four digits of their Social Security number, but what we have on file is their Texas driver's license number. Those numbers both may be true, but it's not an exact match. So we would have to flag that application for rejection."
"The first major election where we saw the impact of Senate Bill 1, was the March 1, 2022 primaries, and unfortunately our office had to flag, I believe, it was almost 20% of mail ballots that came in. So those are mail ballots that weren't counted because they had to be flagged for rejection," Hakim said.
With the first presidential election since the bill's adoption swiftly approaching, next year, LUPE contends the full restrictive effects of the bill have yet to be seen.
"It [S.B. 1] may have an even greater impact or a different impact on a presidential year when more voters are turning out to vote, and voters who didn't vote in 2022 are likely to be voting, so people who haven't already been through this rigmarole of putting their license number down and having it rejected are going to be going through that for the first time in 2024," Morales-Doyle said.
According to FiveThirtyEight data, the United States saw an unparalleled year of voting restrictions in 2021 spurred by Republicans' false belief that the 2020 election was stolen from Trump. That trend hasn't carried through to 2023, with legislation that instead made it easier for Americans to vote.
"The hope is that this trial will have a big impact, because we'll get a court ruling enjoining the enforcement of a number of provisions of S.B. 1," Morales-Doyle said.
Their case has been consolidated with a number of others that have their own plaintiffs and counsel.
Gov. Greg Abbott, who signed S.B. 1, did not respond to ABC News' request for comment.