The man who set himself on fire Wednesday afternoon near the White House has died, according to the National Park Service.,
The man was identified as Arnav Gupta in a Thursday update following his death, which officials said had occurred the night before.
"The individual was extinguished and later transported to a local hospital for treatment," the Parks Service said in a statement Thursday. "The Bethesda MD man identified as Arnav Gupta, died of his injuries later that evening. In accordance with policy, the investigation has been turned over to the Metropolitan Police Department."
It's unclear if the man was trying to make a political statement.
Montgomery County, Maryland, police issued an alert Wednesday that Gupta, 33, was missing and that they were concerned about his "physical and emotional welfare." He had last been seen at his home that morning at about 9:20 a.m.
The man carried out the act on the Ellipse near 15th Street and Constitution Avenue, according to the United States Secret Service.
A D.C. Fire EMS spokesman told ABC News a burn victim had been transported to an area hospital as law enforcement continued to investigate the incident.
A U.S. Park Police statement hours after after the incident said the man had "life-threatening injuries." It also said one uniformed U.S. Secret Service officer was transported because of smoke inhalation.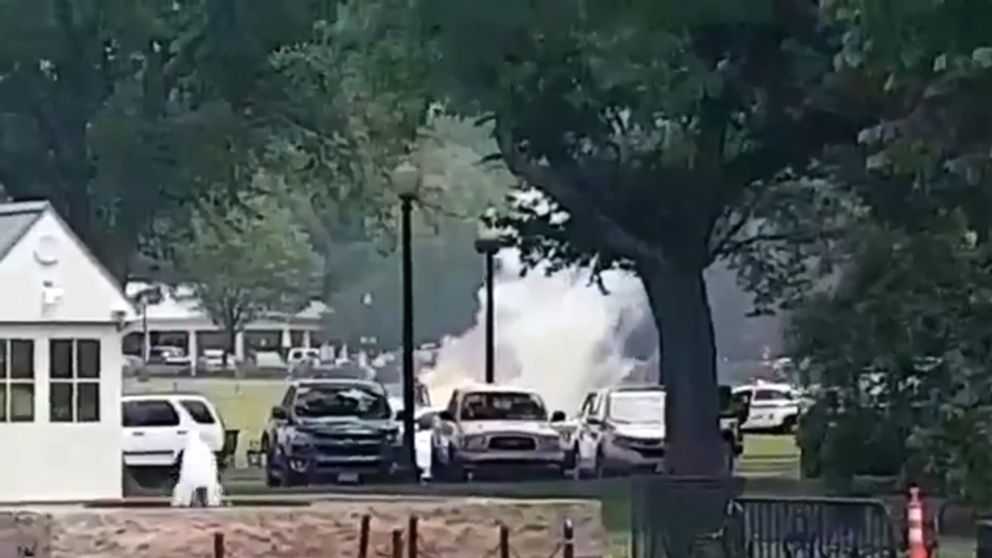 The identity of the man who set himself on fire at approximately 12:25 p.m. was not initially disclosed. The National Park Service and the Park Police were on the scene to administer first aid.
ABC News' Jack Date, Dee Carden and Amanda Maile contributed to this report.