David Fallarino, a loan officer at Citizens Bank associated with Paul Manafort, was the victim of an overnight burglary, according to the NYPD.
Fallarino was asleep in his W. 58th Street penthouse when he was awakened by the noise of a burglar, police said. Someone had broken in through the terrace and Fallarino told police he saw a crowbar outside the door around 1:30 a.m.
He reported his briefcase, sneakers and iPad were stolen, police said.
The investigation is ongoing.
Calls by ABC News to Fallarino's office and mobile phone were not immediately returned.
Fallarino did not testify in Manafort's trial, but two of his assistants were called to the witness stand to talk about emails Fallarino had sent and received. Fallarino's name appeared on multiple exhibits presented during the trial. Fallarino was not charged with a crime.
During closing arguments, Manfort's attorney Richard Westling asked jurors to consider why Fallarino hadn't been called as a witness by the government.
Westling told jurors to consider "people who are not here," including Fallarino, as well as Manafort's former son-in-law, Jeffrey Yohai and the CEO of Federal Savings Bank, Steve Calk, when making their decisions. He told jurors "It's for you to determine what that means."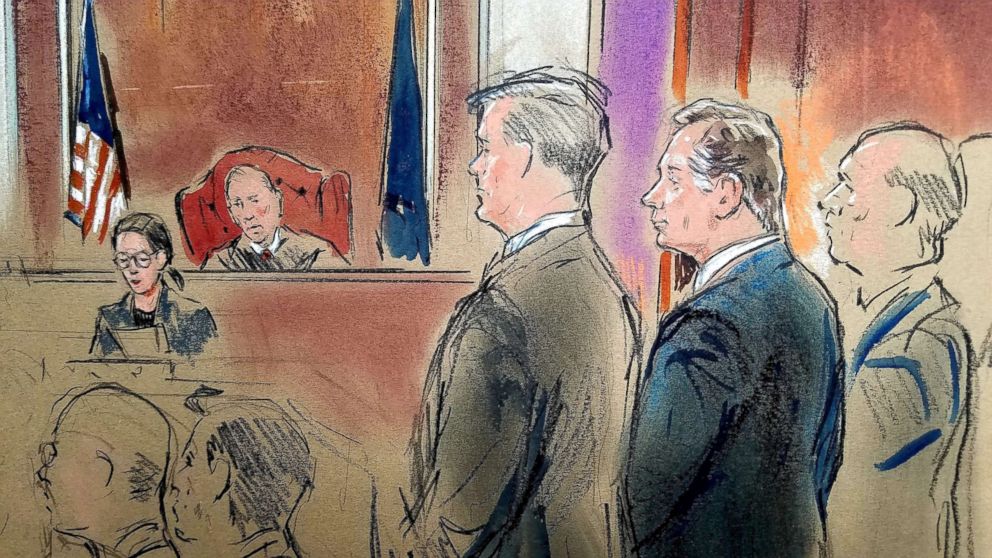 Manafort was found guilty on 8 counts of the eighteen-count indictment in the Eastern District of Virginia trial. All counts were related to Manafort's financial crimes before his time on the Trump campaign.
(MORE: Manafort found guilty on 8 counts in tax fraud trial)
Manafort is facing another trial in Washington, D.C., that is set to begin this September.