Kristin Davis, the one-time "Manhattan Madam," who claimed she supplied high priced prostitutes to Eliot Spitzer when he was New York's governor, has been asked to testify before the federal grand jury in special counsel Robert Mueller's probe into possible coordination between Russian election meddlers and the Trump campaign in the 2016 U.S. presidential election, ABC News has learned.
She is expected do so this week.
A spokesperson for Davis told ABC News on Monday that Davis had received the request, and that she is expected to appear before the federal grand jury in Washington, D.C. this Friday.
Davis, who has worked for President Donald Trump's longtime friend and veteran political operative Roger Stone and remains close with him, was asked to interview with special counsel investigators in July, three sources confirmed to ABC News.
Davis met with special counsel investigators last Wednesday for an "informal" interview, her spokesperson told ABC News.
Following Davis' meeting with Mueller's team, Stone told ABC News in a statement on Friday, "Kristin Davis is a longtime friend and associate of mine. She is a brilliant businesswoman who paid her debt to society and remade her life. I am the Godfather to her 2 year old son."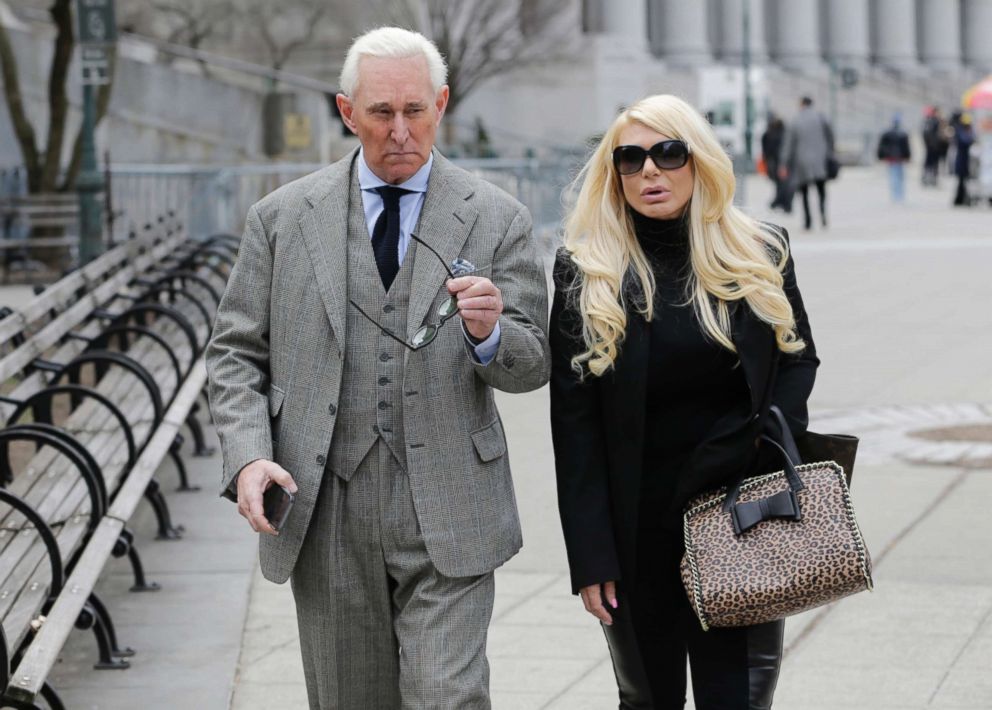 Stone added, "[Davis] knows nothing about alleged Russian Collusion, WikiLeaks collaboration or any other impropriety related to the 2016 election which I thought was the subject of this probe. I understand she appeared voluntarily. I am highly confident she will testify truthfully if called upon to do so."
Former New York Gov. Spitzer was New York's attorney general before being elected governor in 2006. In 2008, while he was married, Spitzer was forced to resign as governor after an investigation into a prostitution operation identified him as "Client 9," who had spent $15,000 on prostitutes.
Stone is credited with exposing Spitzer's involvement with prostitutes. The revelations forced him to resign as governor. During that investigation, Davis boasted that Spitzer had been a client of hers. Spitzer denied those allegations.
Davis spent about four months behind bars in New York's Rikers Island prison complex for running what police called a multi-million dollar "sex for sale" business. She pleaded guilty to one count of promoting prostitution and forfeited $500,000 in profits.
In 2010, following the scandal, Davis ran unsuccessfully for governor of New York as a candidate of the Anti-Prohibition Party.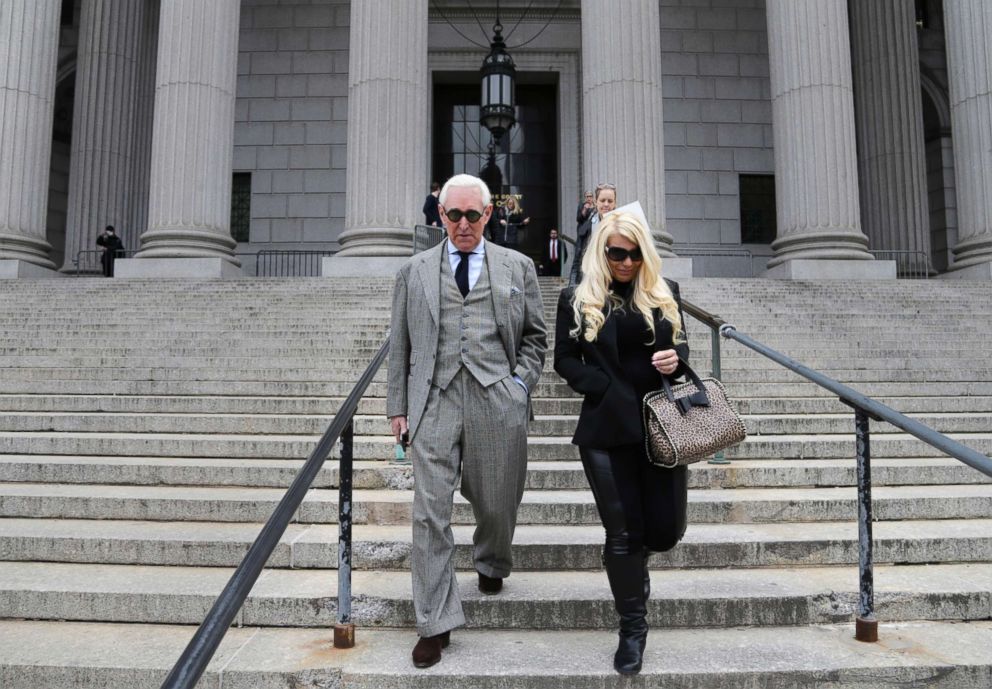 Davis' candidacy was the source of much speculation in New York, mainly because it was being guided by Stone, who prided himself on being a "dirty trickster" in national and state politics. Stone also advised the the Republican nominee in that race, Carl Paladino.
Davis and Stone were seen leaving Manhattan Supreme Court together last year when Stone was being sued over a flyer sent to 150,000 New York households during the state's 2010 election that called Warren Redlich, the then-Libertarian Party candidate for governor, a "sexual predator."
Davis -- who was not implicated in the lawsuit – accompanied Stone for "moral support," according to a source. Stone was cleared of charges brought in the defamation last December.
In 2014, Davis was sentenced to prison time in federal court in lower Manhattan after pleading guilty earlier that year to selling prescription pills. She faced five years in prison. Sentenced to two years in prison, she was released in May 2016.
In July, ABC News reported that Mueller's team was pushing for information on Stone, and WikiLeaks, according to sources with direct knowledge on the matter.
Now, ABC News can report that at least nine people associated with Stone have been contacted by special counsel Robert Mueller, according to interviews with witnesses, others who say they've been contacted, and sources with direct knowledge on the matter.