— -- A pastor in Maryland who had Vice President Mike Pence as a captive audience on Sunday took the opportunity to attack the politician's boss, calling President Donald Trump's comments on Haiti and Africa "hurtful," "dehumanizing" and "vulgar."
Dr. Maurice Watson, pastor of the Metropolitan Baptist Church in Largo, Maryland, ripped into Trump's reported negative comments about Haiti and African countries, though he never specifically mentioned Trump's name.
Pence and his wife, Karen, were sitting in the front pew.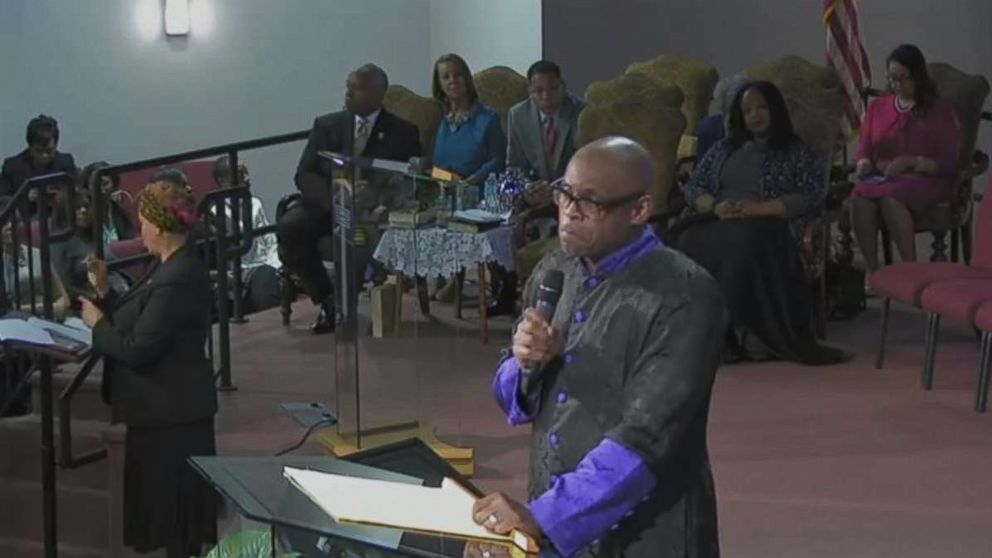 "It is alleged that a hurtful, dehumanizing, visceral, guttural, ugly adjective that I cannot repeat in church, was allegedly used to characterize some of the nations of Africa," Watson said in his Sunday sermon, which was posted on the church's Facebook page. "And a statement was made that we ought to welcome people from Norway more than we should welcome people from Haiti. I stand here today as your pastor to vehemently denounce and reject such characterizations. Whoever said it is wrong, and they oughta be held accountable.
"You are owed an apology, but you probably won't get one," Watson added.
The congregation loudly applauded Watson's words.
WUSA said Pence was left "red-faced" by the comments. A spokesperson for Pence denied that to The Associated Press. Pence and his wife were in attendance at the church for the congregation's honoring of Martin Luther King Jr. Day.
Trump has also denied he called Haiti and African nations "s---hole countries" in a meeting with various politicians who were trying to negotiate a deal on DACA last Thursday. Sen. Dick Durbin, D-Ill., who was in the meeting, said there was no question the president said these "hate-filled things."
Watson appeared on CNN on Monday night, where he said he didn't see the vice president's reaction to his comments, but said they had nothing to do with Pence being in attendance.
"It didn't have anything to do with the vice president, it had to do with the fact that I'm a pastor," Watson told CNN. "As a pastor, I have to speak up for my people. And the vice president just happened to have been there."
Pence did not refer to the visit on his social media pages, though he did share photos of he and wife wife laying a wreath at the Martin Luther King Jr. Memorial in Washington, D.C., later in the day.