Meek Mill is "always open to talking" to President Donald Trump about supporting meaningful and systematic criminal justice reform.
"I'm always open to talking to the president to make change. Everybody I was in prison with always encouraged me to go, take the sacrifice, even if you get crucified in the media — go, try to make change," the rapper told ABC News on Friday, after participating in a panel discussion during the Congressional Black Caucus Foundation's Annual Legislative Conference, which was held in Washington D.C. and hosted by Democratic Rep. Hakeem Jeffries.
"I come from North Philly, and I know people 10 times worse ... than Donald Trump. I talk to them and I deal with them. Of course, I'm always willing to step in and make change."
Reality TV star Kim Kardashian West met with Trump in May and successfully convinced the president to pardon Alice Marie Johnson, a non-violent drug offender. She also met with senior aides at the White House this month to discuss another case.
Asked by reporters if he would like to see Trump pardon more people, Mill said, "I think it's more, really, than just pardoning one person."
"They've got laws and statutes in place that keep people in prison, basically over things that [are] legal nowadays," he added, referring to laws criminalizing marijuana.
"It would be good if I had the president of the United States on board making a change for the better. But That's not real my goal. My goal is to make a change myself," he added.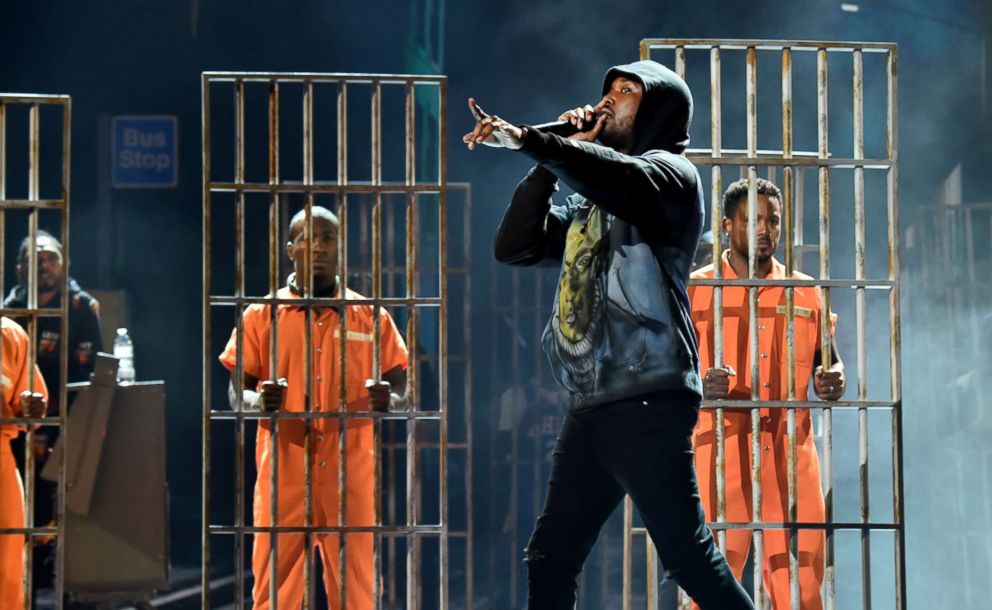 Mill's participation in the Washington conference is the latest in a string of public events and initiatives that the Philadelphia rapper has taken part in since the Pennsylvania Supreme Court ordered his immediate release on "unsecured bail" in April, citing "credibility issues with a police officer who was a 'critical witness'" in Mill's case.
The rapper, whose full name is Robert Rihmeek Williams, was sentenced to two to four years in prison in November 2017 after a pair of arrests violated his probation from a 2008 gun and drug case.
His case sparked outrage among criminal justice reform advocates and the #FreeMeekMill movement reinvigorated a national debate on mass incarceration.