Meet Democrat Doug Jones, Alabama's senator-elect
It's a big day for both Alabama and the Jones family.
December 13, 2017, 5:19 AM
— -- Alabama's special Senate election was not only the first time a Democrat has won a Senate seat in Alabama in 25 years.
It was also a coming out party for Doug Jones.
Jones' campaign for senator was often overshadowed by the bluster of — and litany of accusations against — his opponent, Roy Moore.
He stepped out on the national stage on Tuesday evening with a hard-fought victory, looking to leave an impression and left the stage — yes, honestly — to the tune of "Teach Me How to Dougie."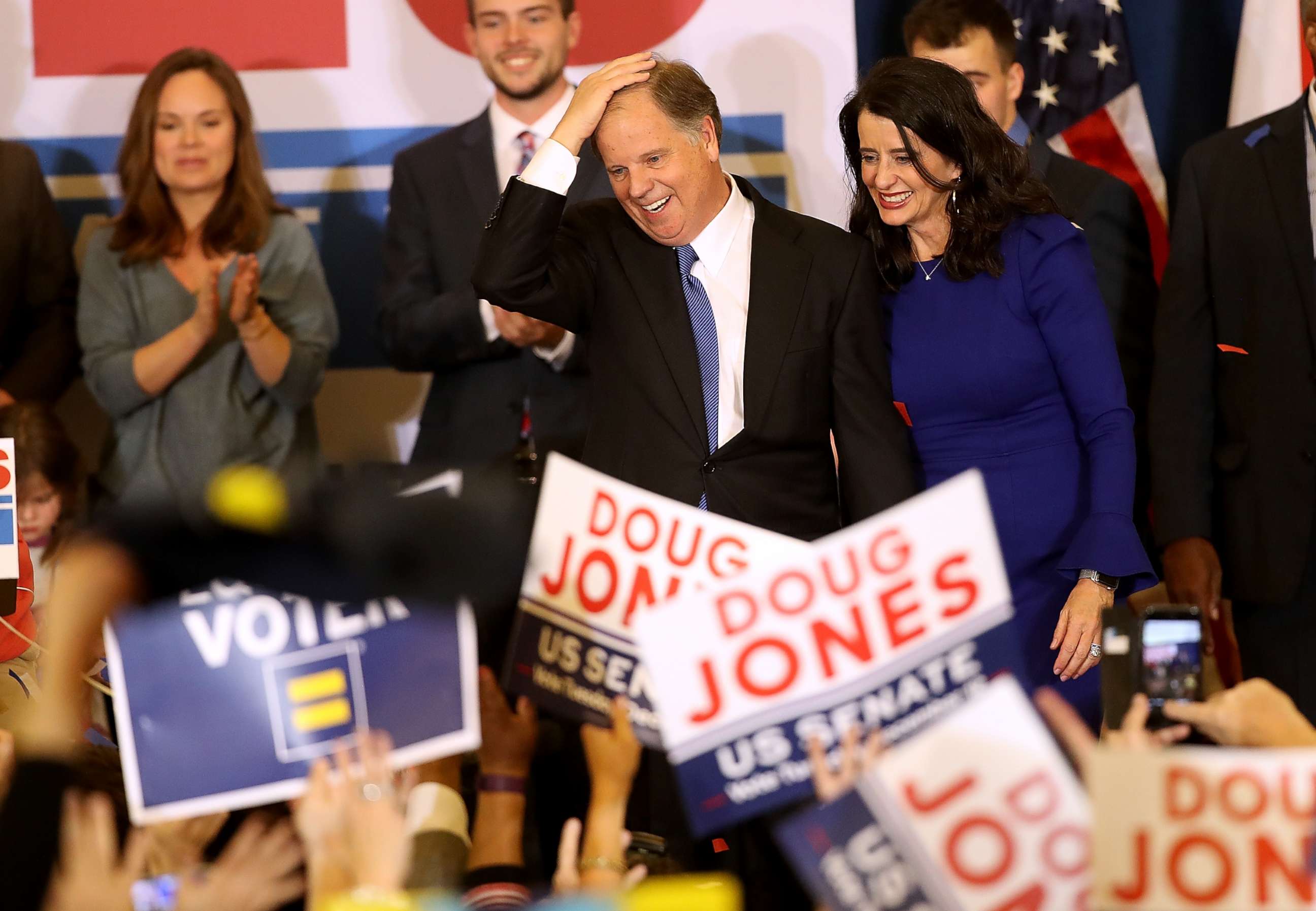 Here's what you need to know about the Alabama senator-elect:
Legal background
Prior to stepping into the national spotlight in this special election Senate race, Jones spent most of his career working on the state level.
He has worked as an assistant U.S. attorney in Birmingham, Alabama, and was appointed to the role as a U.S. attorney by then-President Bill Clinton in 1997.
On his campaign website, Jones notes that while he was appointed by a Democratic president, he was confirmed by a majority-Republican Senate.
Jones left the U.S. attorney's office in 2001 and worked in a private practice.
He entered himself into the Senate special election race in May, vying for the seat left open when Jeff Sessions was appointed as attorney general in President Donald Trump's Cabinet.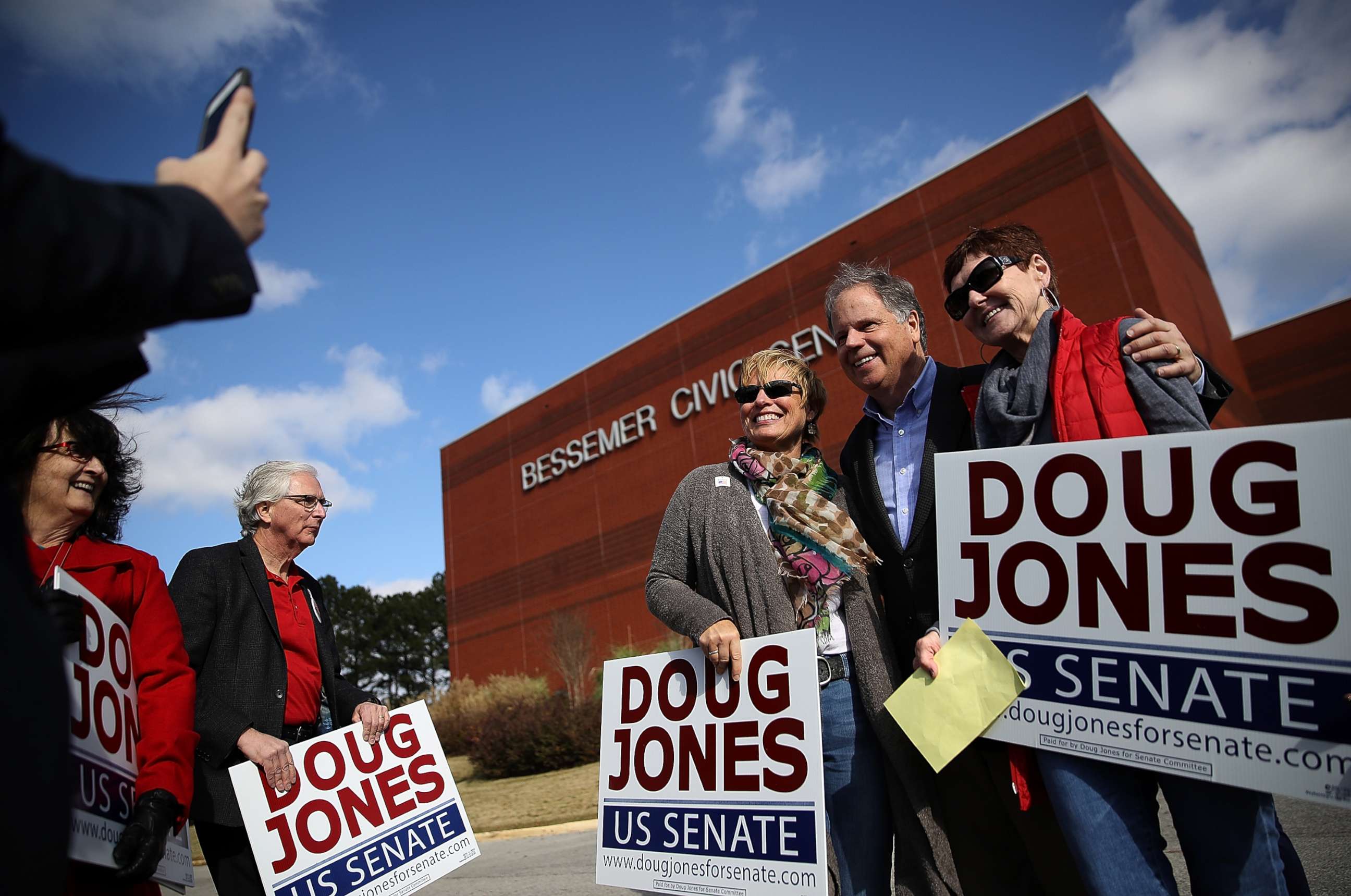 High-profile cases
During the campaign, Jones pointed to some of the biggest legal cases that he was involved with through the years.
One was a 1963 church bombing that left four black teenage girls dead and two Ku Klux Klan members free for more than two decades after the crime.
One suspect in the 16th Street Baptist Church Bombing was put on trial and convicted in 1977, but it wasn't until 20 years later that the case against two other suspects -- Thomas Blanton and Bobby Cherry -- was reopened shortly after Jones was appointed as U.S. attorney. Blanton was convicted in 2001, and Cherry was found guilty a year later.
Jones was also involved in the prosecution of Eric Rudolph, whose 1998 attack on a Birmingham abortion clinic killed an off-duty police officer. Rudolph was convicted in 2005, after Jones left office.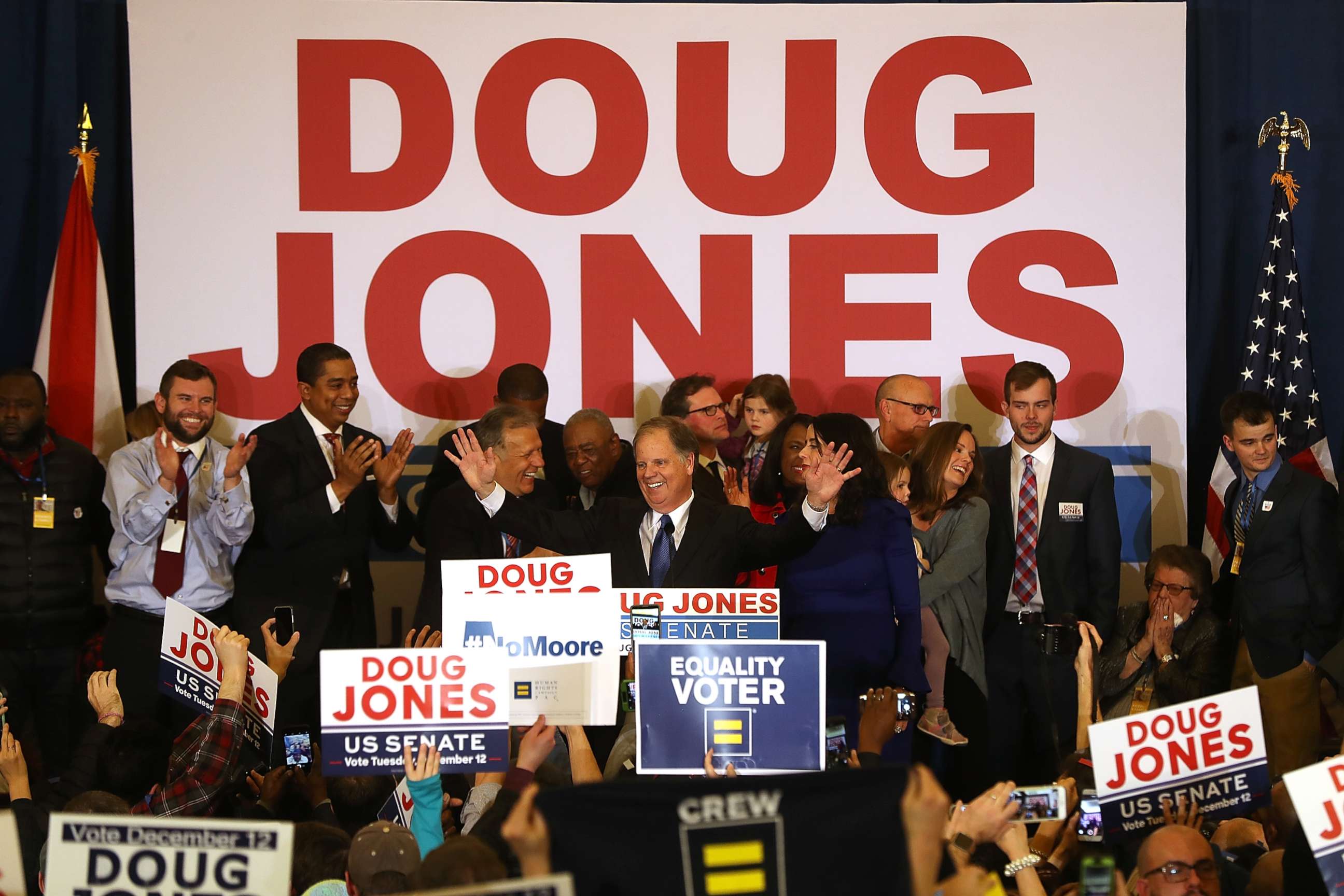 Momentous win
Alabama has not elected a Democrat to the U.S. Senate since Sen. Richard Shelby was re-elected in 1992. He switched his affiliation to the GOP in 1994 and still holds that seat.
After Moore's victory over former Republican primary nominee Luther Strange, the Democratic National Committee, the Democratic Senatorial Campaign Committee and other Democratic groups sent out statements in support of Jones, signaling more national support heading his way.
"Doug Jones is a man of character and integrity who is unafraid to stand up for what's right and has a proven record of independence that will serve Alabama families in the U.S. Senate," DSCC Chairman Chris Van Hollen wrote in a statement Tuesday night.
"Doug subscribes to the founders' immortal declaration that all men and women are created equal and as such, he has always put people over party," the DNC statement read. "And he'll bring that same integrity and tenacity to Washington when Alabamians elect him to serve as their next senator in December's special election."