— -- Hope Hicks had actively maintained a low profile in both during the Trump campaign and as part of the administration, but recent circumstances have brought her closer into the spotlight.
Now she has become the latest high-profile member of the Trump administration to resign.
Hicks' latest involvement in ongoing hot topics was her appearance before the House Intelligence Committee on Tuesday for a closed-door interview about Russian interference in the 2016 election. Before that it was her role in the White House's handling of allegations of abuse involving former staff secretary Rob Porter.
Hicks, who served as the White House communications director, was the longest-serving member of President Donald Trump's team. And prior to becoming a part of his presidential campaign, the now-29-year-old had no political experience, but became one of the president's most trusted advisers.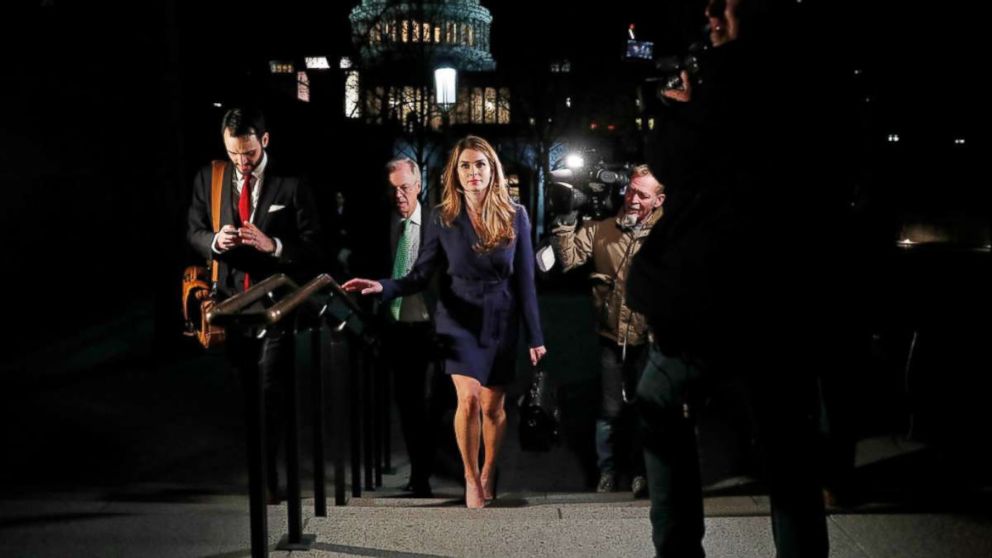 Starting with the administration as director of strategic communications, Hicks had been a regular presence in the White House and was seen as being in the inner circle of Trump's advisers. She was named the permanent White House communications director in September. She was previously given the role on an interim basis.
She began her career in public relations, entering the larger Trump orbit when she worked with the Trump Organization and Ivanka Trump's fashion line.
In April 2015, two months before now-President Trump announced his presidential bid, Hicks, at the time the Trump Organization's director of communications, was featured on the line's style blog.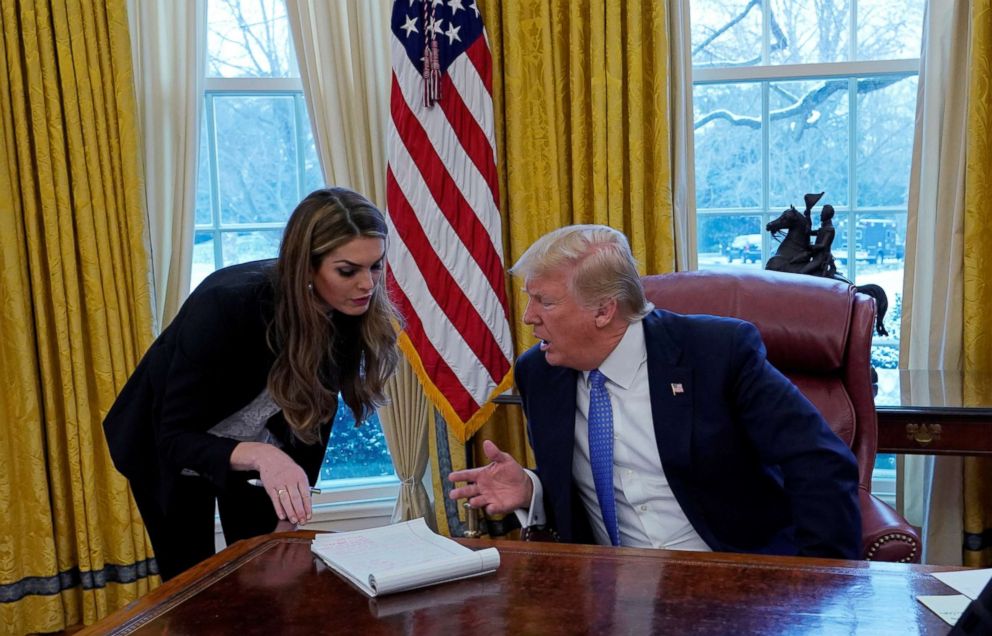 Hicks and Ivanka Trump, the president's elder daughter, appear to have maintained a good relationship. Ivanka Trump tweeted a congratulatory message to Hicks when she was included on Forbes' 30 Under 30 list in January.
"Congrats to my brilliant, kind & wickedly funny friend Hope Hicks on being named to the @Forbes #30Under30 list!" Trump tweeted.
Hicks previously worked as a model, and she was featured on one of the covers of the "Gossip Girl" book series.
A native of Greenwich, Connecticut, she earned a B.A. from Southern Methodist University, with a major in English.
She was the youngest person ever to lead the White House communications team.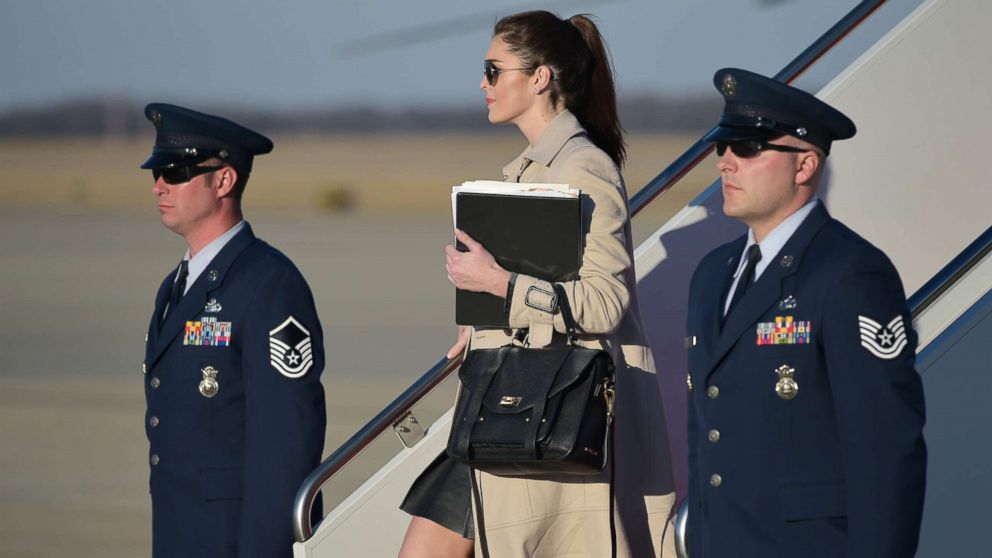 The September promotion was the latest one during her time as part of President Trump's political team. She served as a spokeswoman for the campaign after Trump announced that he was running for president, and after he won, she became director of strategic communications.
She was named interim White House communications director on Aug. 16, and on Sept. 12, it was announced that her role would be made permanent.
The White House statement announcing her interim role said that she would be working with press secretary Sarah Sanders and the communications team and that a permanent communications director would be named "at the appropriate time."
In spite of dealing directly with national media for about two years, she rarely speaks publicly about herself.
One example of such reluctance came in June 2016. She was contacted by a reporter for GQ magazine who wanted to do a profile of her, and although she did not agree to be interviewed for the piece, she allowed President Trump to speak to the reporter about her.
"Hope's been involved from the beginning, and she has been absolutely terrific," then-candidate Trump said in the interview.
A portion of her personal life became public in the wake of revelations about Porter, a top aide to President Trump and chief of staff John Kelly, who was accused of domestic violence in his past two marriages. Porter denied the claims of abuse made by his ex-wives, and he resigned from his position at the White House. In the wake of the Porter scandal, it was reported that Porter and Hicks had been in a romantic relationship when the news of his alleged abuse broke.
While many in the White House were facing questions about who knew about Porter's past before it was made public, President Trump publicly supported Hicks.
"Hope is absolutely fantastic. She was with the campaign from the beginning, and I could not ask for anything more," President Trump said in a statement released to The New York Times on Feb. 9, two days after Porter resigned.
"Hope is smart, very talented and respected by all," President Trump said.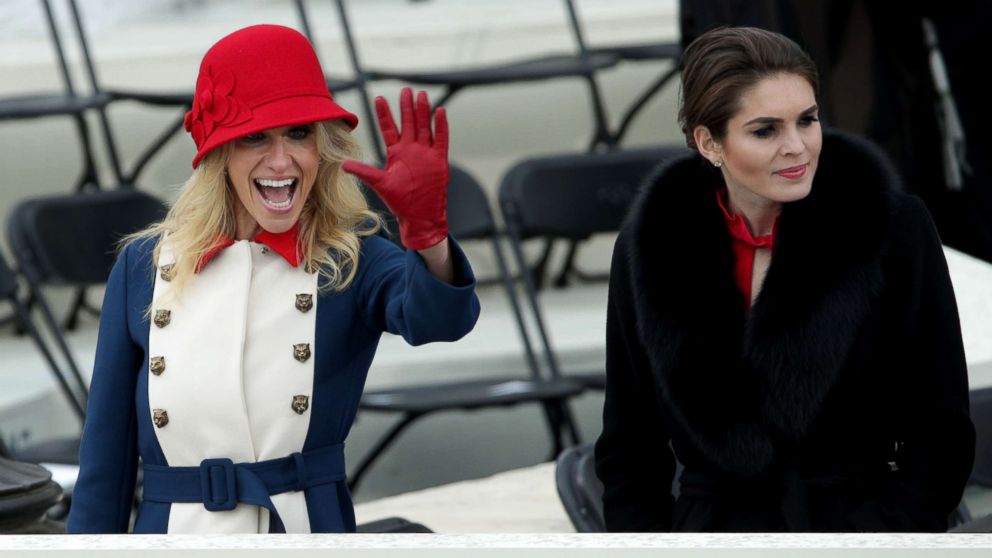 Her resignation was announced Wednesday and is set to take effect in the coming weeks.
"There are no words to adequately express my gratitude to President Trump," Hicks said in a statement released by the White House. "I wish the President and his administration the very best as he continues to lead our country."
The statement included a laudatory statement from President Trump.
"Hope is outstanding and has done great work for the last three years. She is as smart and thoughtful as they come, a truly great person. I will miss having her by my side but when she approached me about pursuing other opportunities, I totally understood. I am sure we will work together again in the future," Trump said in the statement.