Former Maryland Congressman and multimillionaire John Delaney was the first Democrat to announce an official 2020 White House bid. Delaney announced he was running in July 2017 in a Washington Post op-ed entitled "Why I'm running for president."
Out of the running: In a message posted on his website, Delaney's campaign revealed that he ended his campaign on Jan. 31, because his support would not be sufficient in meeting the necessary precinct caucus threshold for the Iowa caucuses.
"Let's stop the nonsense of unrealistic and divisive campaign promises and be the party the American people need – a decent, unifying, future-focused and common-sense party," who wrote in his announcement about ending his presidential bid.
Name: John Kevin Delaney
Party: Democrat
Date of birth: April 16, 1963
Age: 56
Hometown: Wood-Ridge, New Jersey
Family: Husband to April McClain-Delaney, father to four daughters
Education: B.S. from Columbia University (1985); J.D. from Georgetown University Law Center (1988)
What he does now: Candidate for president. Delaney was the first Democrat to announce his candidacy back in 2017 and has been campaigning ever since.
What he used to do: Delaney served Maryland's 6th Congressional District from 2013 to 2018. The finance industry executive started his own business with some partners after attending law school. By the time he was 40 years old, he launched and led two companies, according to his campaign website. With his first company, he said he was the youngest CEO on the New York Stock Exchange.
Key life/career moments:
Delaney was first elected to Congress in 2012. He served for 3 terms and was a fixture in the House Financial Services committee during his tenure. The self-described progressive had a reputation for and record of bipartisanship in Congress.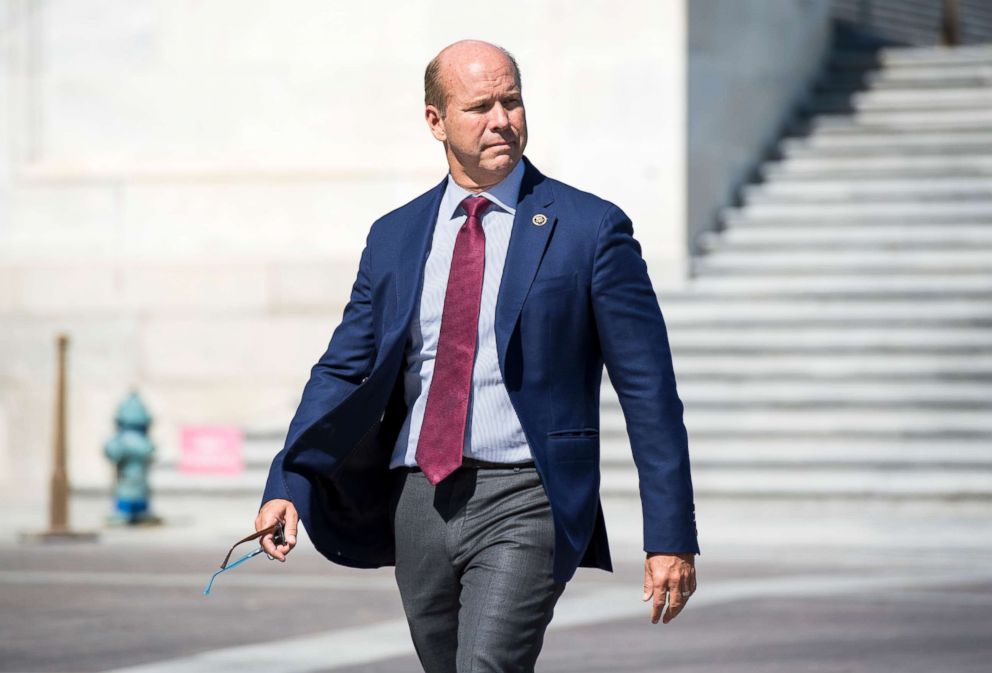 Notably, in 2017, Delaney introduced two infrastructure bills, alongside Republican Reps. Ted Yoho and Rodney Davis, that aimed to fund a wide range of infrastructure projects, with revenue earned through overhauled international tax rules.
Delaney co-founded two publicly traded companies prior to his public service career: Health Care Financial Partners in 1993, which provided loans to health care providers, and CapitalSource in 2000, a lending company for small to midsize businesses.
In the summer of 2018, when most candidates were still thinking about running, Delaney had already completed his tour of Iowa's 99 counties, marked by an hourlong stop at a Carroll County pizza shop.
Where he stands on some of the issues:
Delaney told ABC News Chief Anchor George Stephanopoulos in January that he planned "only to do bipartisan proposals" during his first 100 days if elected president.
He differs from other Democratic candidates on climate change. Delaney criticized plans of his fellow Democrats as tough on American families. His plan, the carbon fee and dividend system, would put a fee on carbon production and return the revenue to Americans, which falls in line with policies that have been criticized by Democrats who want a stricter approach, like the Green New Deal.
Delaney supports universal health care, but differs from other Democrats on how to get there. He criticized Medicare for all because it lacks a private insurance option.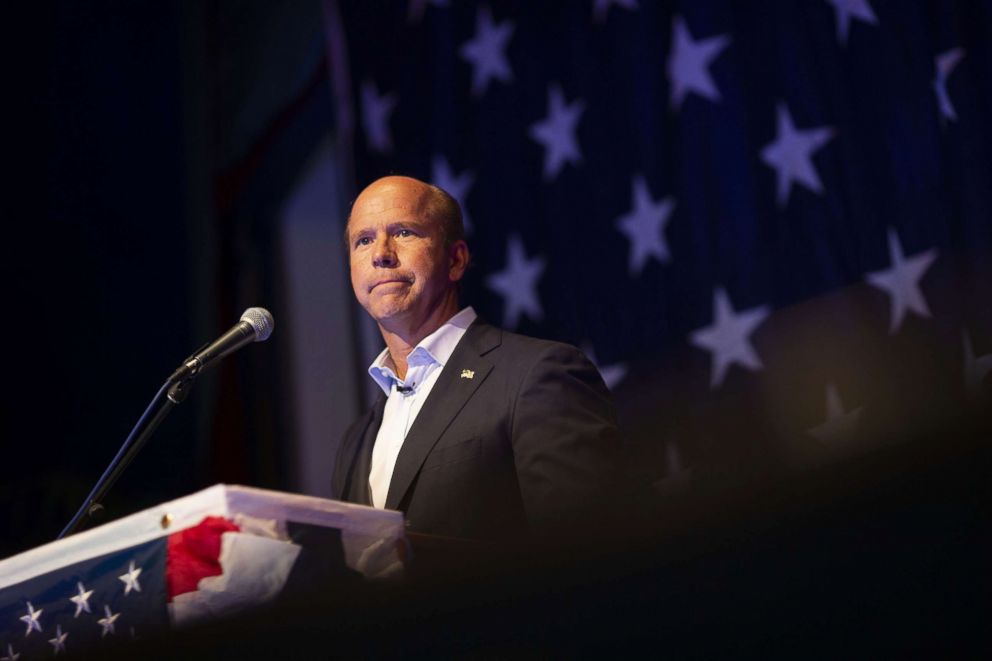 Fundraising:
The former Maryland congressman loaned himself another $7.75 million this quarter, $7 million of which came just three days before close of books, according to a new campaign finance report filed on Monday. Delaney raised only a little more than $284,000 between April and June this year, far less than the $1.9 million he raised last quarter.
Delaney, who has been the biggest television ad spender among 2020 contenders, reportedly spent more than $11 million this quarter, but only a little over $2 million of that actually went to his campaign activities -- $9 million was a loan repayment for himself in April. Delaney has poured nearly $20 million of his own money into the campaign so far this year.
With his last minute-self financing, Delaney ended the quarter with $7.4 million cash on hand.
What you might not know about him:
Delaney's net worth now totals over $90 million, according to Roll Call. He has said he's able to finance his campaign through the Iowa caucuses and New Hampshire primary.
He ranked sixth among the richest members of Congress, according to his 2016 financial disclosures.
While running Health Care Financial Partners, Delaney was the youngest CEO of any company listed on the New York Stock Exchange.
Delaney most popular tweet to date was when he asked New York Rep. Alexandria Ocasio-Cortez for a debate on universal health care.
ABC News' Cheyenne Haslett contributed to this report.