— -- Incoming first lady Melania Trump channeled another first lady today with her choice of Inauguration Day fashion.
Trump, 46, was spotted entering St. John's Episcopal Church alongside her husband, Donald Trump, wearing a sky-blue dress with a structured shrug and matching gloves.
She also wore her dark hair pulled back in a styled bun.
The look was reminiscent of former first lady Jacqueline Kennedy Onassis, who was well-known for her classic style.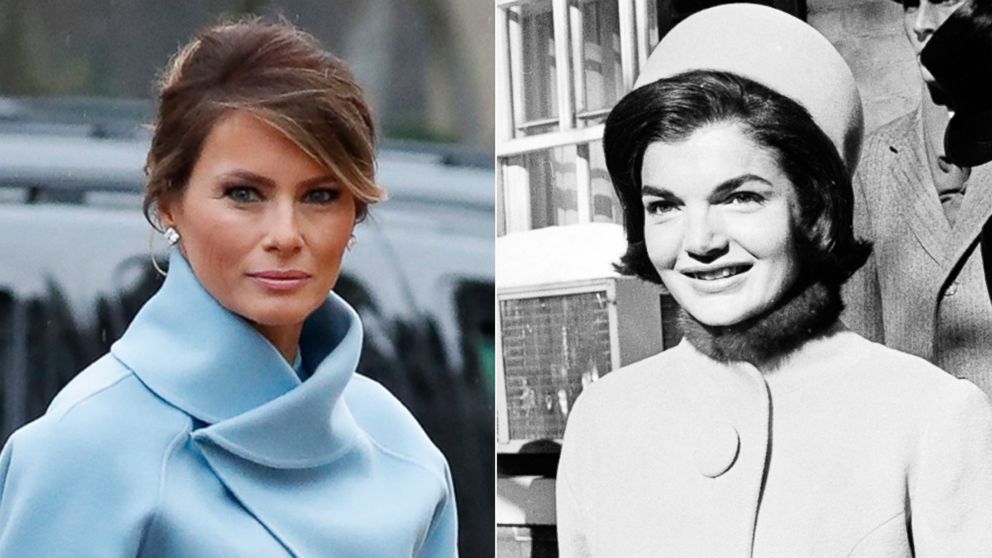 Trump's dress was a custom design by American designer Ralph Lauren.
"We walked into today with a lot of speculation of different designers she would wear and Ralph Lauren was definitely at the top of the list, but there were also several European designers," Joe Zee, editor-in-chief of Yahoo Style, said today on "Good Morning America. "I think it would have been a big mistake for her to appear for the first time at the inauguration in a non-American designer.
"I think to wear one of the biggest [designers] in the country was a really big coup," he said.
Trump's Inaugural Day outfit included a Ralph Lauren Collection cashmere cropped cutaway jacket, cashmere mock turtleneck dress, suede gloves and suede clutch, a Ralph Lauren spokesperson confirmed to ABC News.
The choice by Trump to wear a Lauren-designed dress on Inauguration Day comes as some designers have spoken publicly about being conflicted over whether to dress the incoming first lady. Michelle Obama was a darling of the fashion world, stepping out in bold styles and boosting the careers of young designers, but some designers have been wary to dress his wife due to their feelings about Donald Trump.
"This is a very interesting inauguration because for the first time with any first lady, designers are very divided," Zee said. "We're walking into today with a whole list of designers who refuse to dress the first lady and a list of designers who are proud to."
"I think Ralph Lauren was one of the first American designers to step up and say that he would [dress Trump]," he said.
Lauren, a New York native like Donald Trump, also designed the Italian-made silk crepe jumpsuit that Melania Trump wore on election night.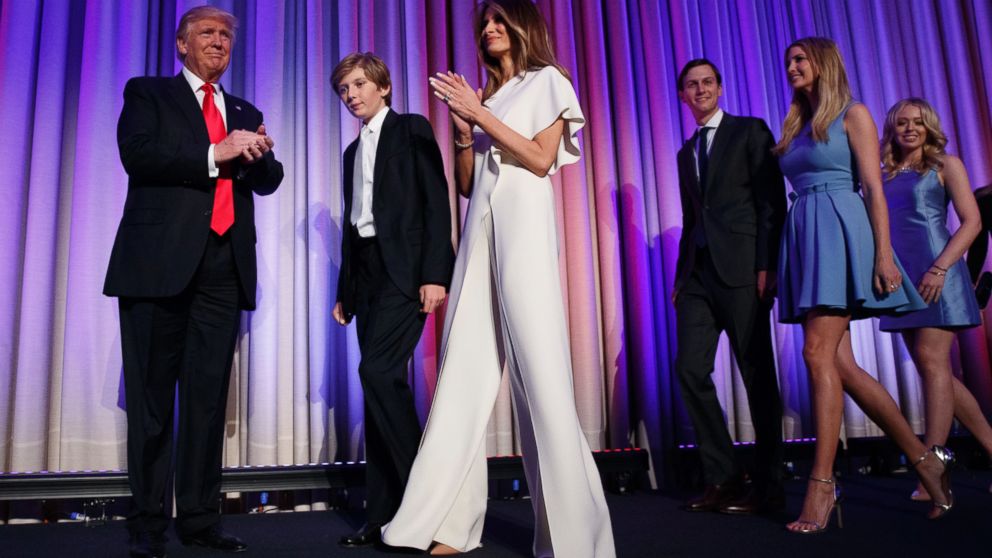 The jumpsuit, which retails at upscale Fifth Avenue department store Bergdorf Goodman for about $4,000, grabbed attention because of its fashion-forward silhouette, a one-shoulder neckline and a half sleeve at the left side.
Trump wore a floor-length, long-sleeve gold gown by designer Reem Acra to an Inauguration Day-eve dinner Thursday night held at Union Station in Washington, D.C.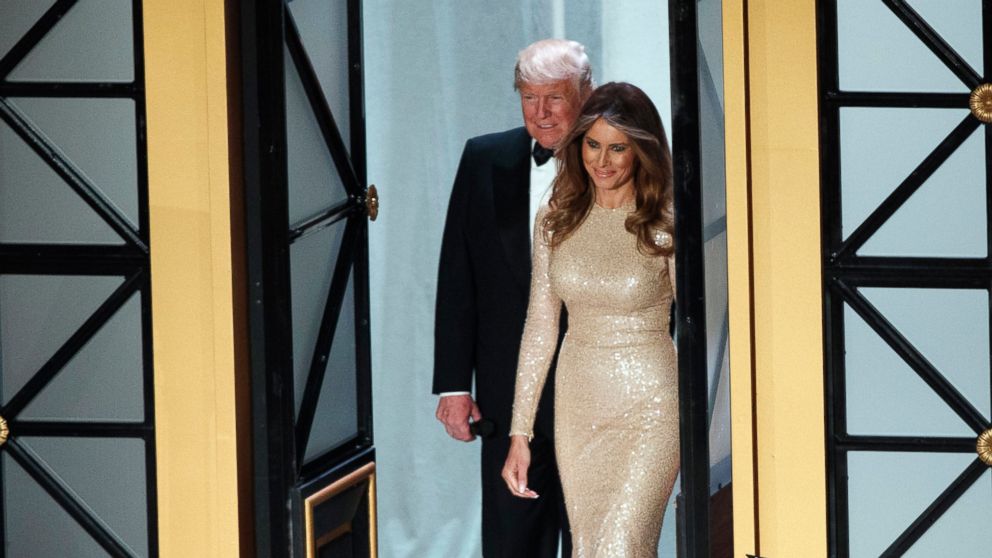 More Inauguration Day Fashion
Hillary Rodham Clinton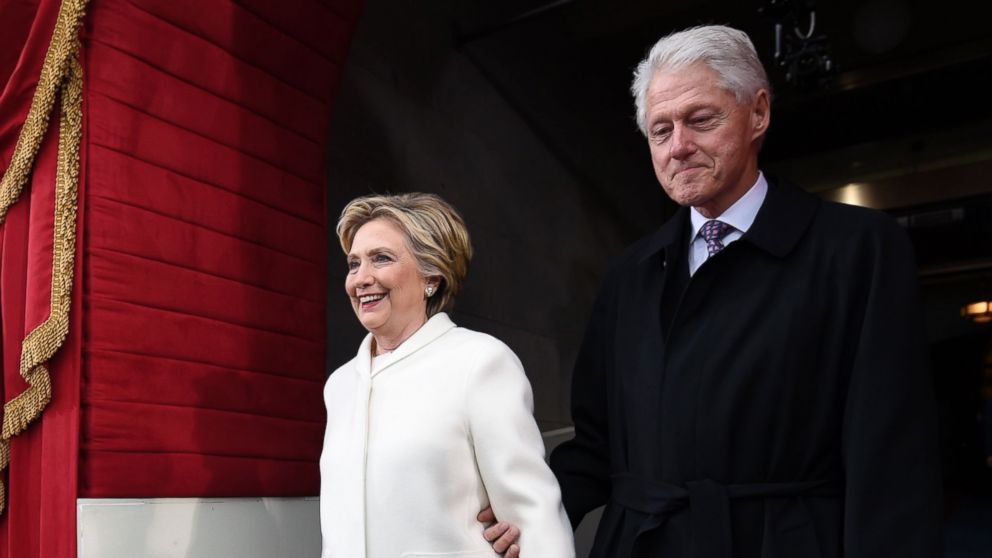 Hillary Clinton attended the inauguration of her presidential rival, Donald Trump, wearing white, the color of the suffragette movement.
Clinton's white suit was also designed by Ralph Lauren. White is a color Clinton chose to wear at key moments throughout her presidential campaign, including the night she clinched the Democratic nomination, the night she officially became the presidential nominee at the Democratic National Convention and at the final debate against Trump.
Ivanka, Tiffany Trump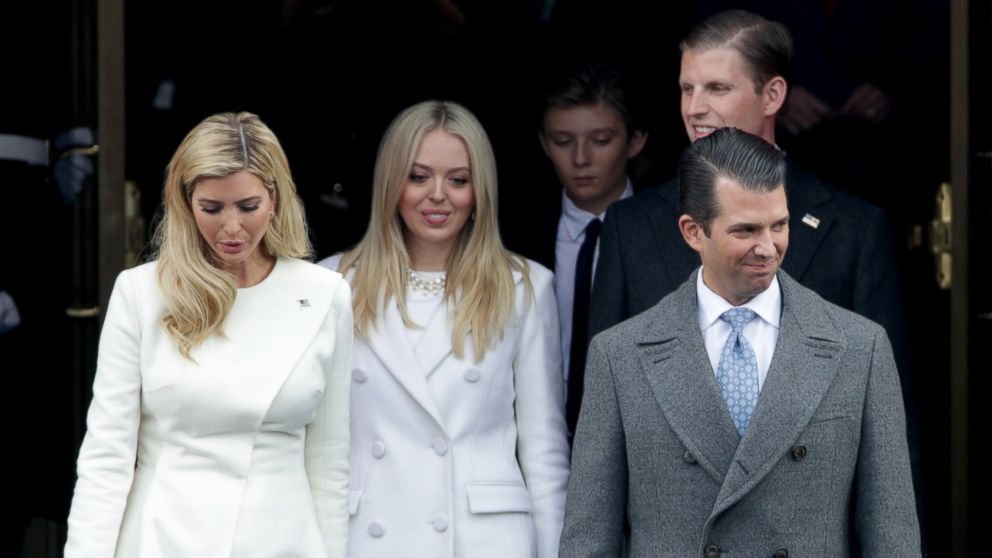 Donald Trump's two daughters, Ivanka Trump, 35, and Tiffany Trump, 23, also both chose to wear white to their father's swearing-in ceremony. Tiffany Trump donned a white dress with a white coat while Ivanka Trump chose a white pantsuit.
Kellyanne Conway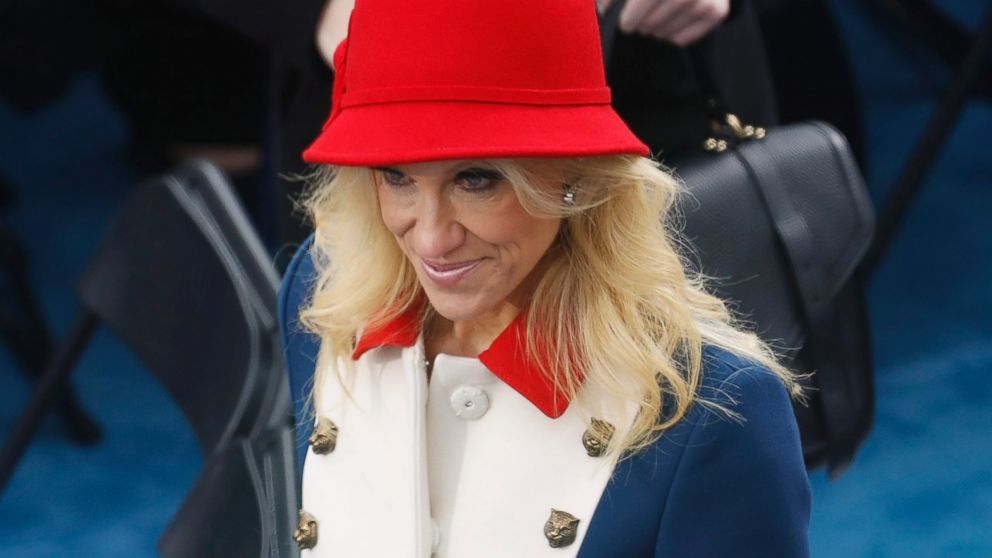 Kellyanne Conway, senior adviser to Donald Trump, showed her patriotic spirit in a red hat and a red, white and blue coat by Italian brand Gucci.
The $3,600 coat is described on Gucci's website as a wool, a-line coat featuring "feline head metal details" and a "detachable self-belt with covered buckle."
"We're all feeling very festive and patriotic today," Conway said when asked about the coat today on "Good Morning America."
ABC News' John Santucci, Devin Dwyer and Katherine Faulders contributed to this report.