Two men who reportedly have assisted Rudy Giuliani in his efforts to investigate former Vice President Joe Biden's family have been arrested and were charged Thursday in connection with an alleged scheme to circumvent federal laws against foreign campaign donations.
The two men were arrested Wednesday night at Washington Dulles International Airport in Virginia, just outside Washington, as they attempted to leave the country "one-way tickets," U.S. Attorney for the Southern District of New York Geoffrey Berman said at a news conference Thursday afternoon.
The two men made an initial appearance in federal court in Virginia shortly afterward where prosecutors expressed concern they were a "flight risk." A judge set bond at $1 million each and ordered them held in custody until all conditions were met, including surrendering their passports.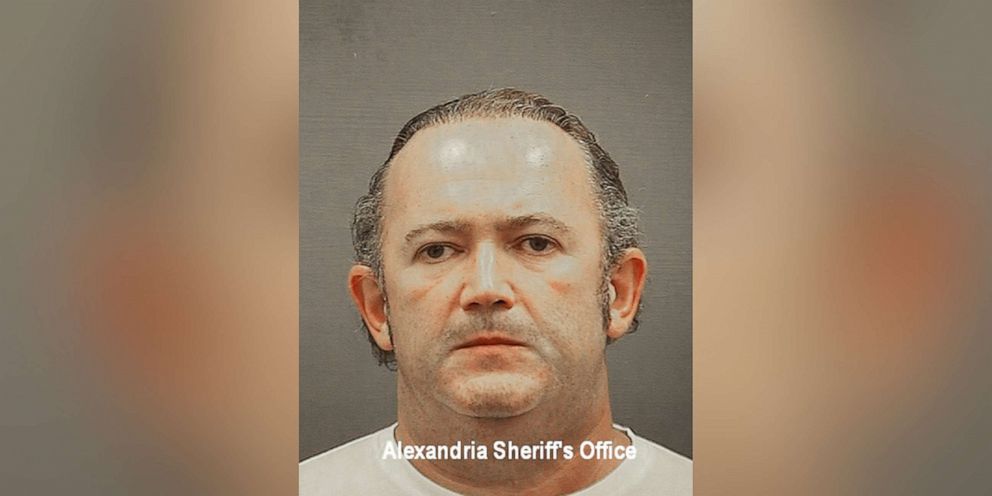 Lev Parnas and Igor Fruman, two Soviet-born businessmen based in Florida, have been charged with four counts, including conspiracy to commit campaign finance fraud, false statements to the Federal Election Commission, and falsification of records. Both Parnas and Fruman have been tied to the work done by the president's personal attorney, Rudy Giuliani, in Ukraine where Giuliani has had significant business interests.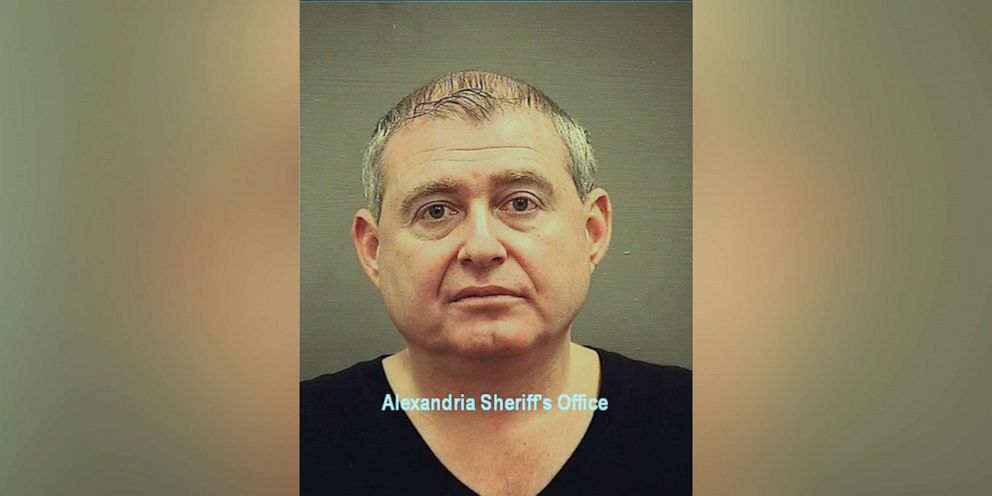 Two associates of Parnas and Fruman, David Correira and Andrey Kukushkin, were indicted along with Parnas and Fruman on Thursday. William Sweeney, FBI assistant director in charge of the New York Field office, said at the news conference that Kukushkin was taken into custody in San Francisco, while Correia had yet to be arrested.
Berman said the investigation is ongoing.
The indictment outlines a "foreign national donor scheme" alleging the men "conspired to circumvent the federal law against foreign influence by engaging in a scheme to funnel foreign money to candidates …." The indictment, details how the four defendants allegedly funneled "$1-2 million" from a Russian donor into the U.S. political system between June 2018 and April of this year.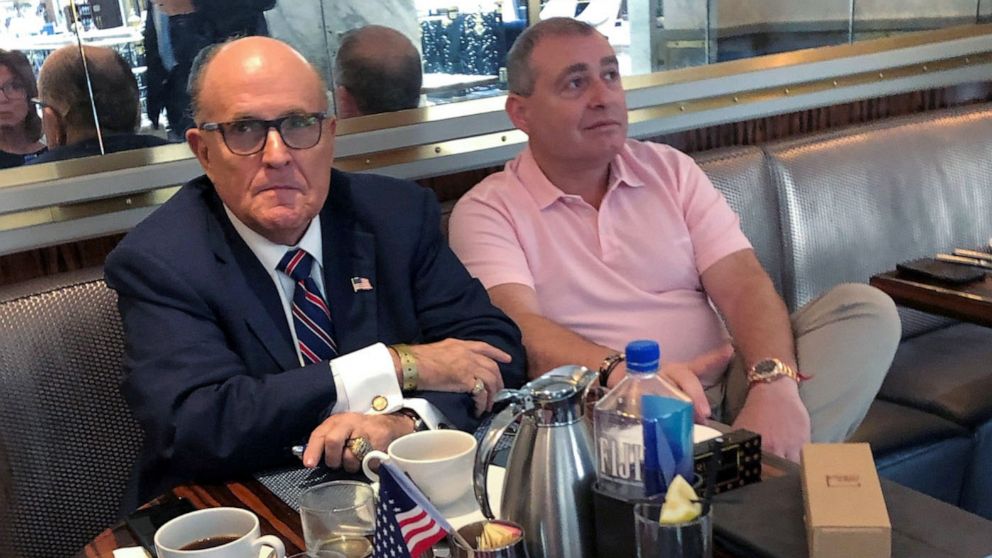 "The defendants, and others known and unknown, conspired to make political donations - funded by Foreign National-1 - to politicians and candidates for federal and state office to gain influence with candidates as to policies that would benefit a future business venture," the indictment says.
The group partnered in this effort by concealing the origins of their money and laundering the Russian national's funds through a recreational marijuana business. According to Kukushkin's words quoted in the indictment, the group wanted to hide the source of the money due to "his Russian roots and current political paranoia about it."
Additionally, Parnas and Fruman allegedly made a series of illegal straw donations that included a $325,000 donation to the pro-Trump Super PAC America First Action, and prosecutors allege that the two violated the law by falsely reporting the origin of those funds as under the name of "Global Energy Producers."
In his first reaction to the indictments, President Donald Trump said he doesn't know the associates of Rudy Giuliani -- even though he's a photo with one of them.
"I don't know those gentleman. That is possible I have a picture with them because I have a picture with everybody--I have a picture with everybody here. But somebody said there may be a picture with --at a fundraiser or somewhere so, but I have pictures with everybody. I don't know if there's anybody I don't have pictures with. I don't know them," Trump said.
"You have to ask Rudy. I just don't know," Trump told reporters as he departed the White House on his way to a political rally in Minnesota.
Asked by a reporter about the possibility of Giuliani being indicted as well, the president said he hoped that wouldn't happen but again claimed total ignorance of the Giuliani associates and the indictments, which he said he has not discussed with Giuliani.
"Well, I hope not," Trump said. "I just don't know, I haven't spoken to Rudy about it. I will say this, is from what I heard, I just heard about this they said we have nothing to do with it."
That donation was initially the subject of a Federal Election Commission complaint last year accusing the two of making an illegal straw donation by disguising the original source of the contribution.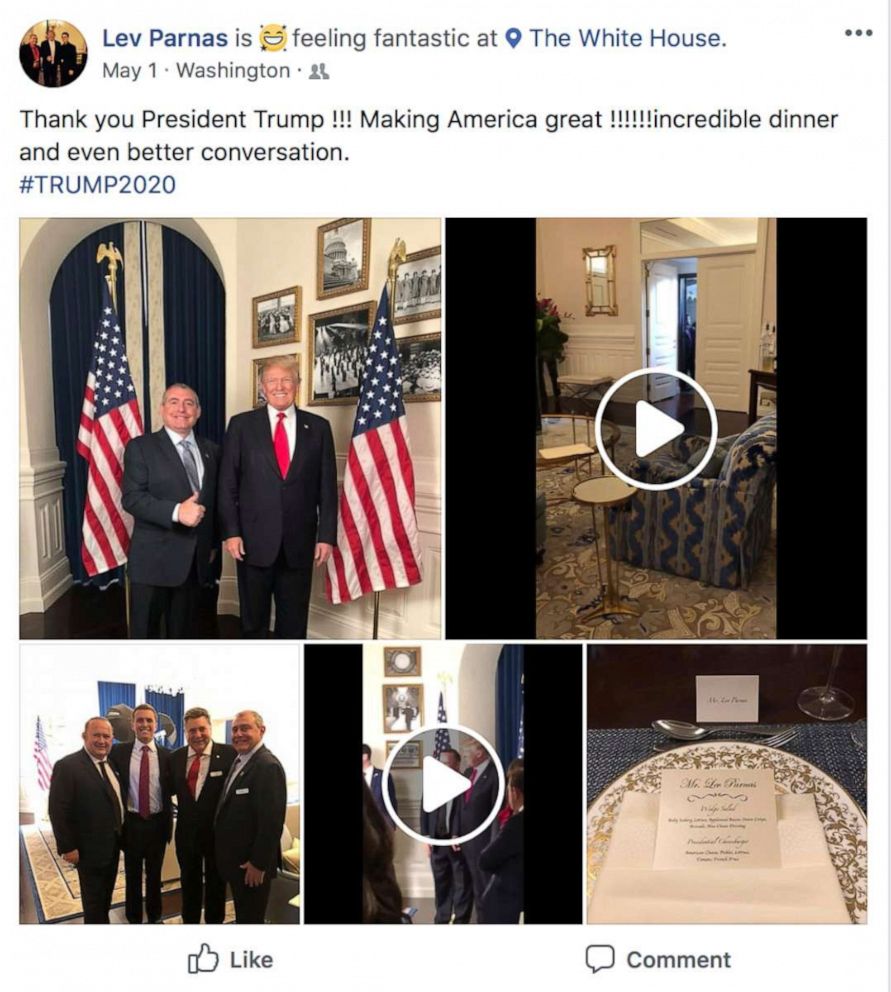 In the indictment, prosecutors also outline an alleged scheme by Parnas and Fruman to raise $20,000 for a "then-sitting U.S. Congressman," who "had also been the beneficiary of approximately $3 million" from America First Action during the 2018 midterms. According to the indictment, Parnas allegedly met with the congressman and sought his "assistance in causing the U.S. government to remove or recall the then-U.S. Ambassador to Ukraine," Marie Yovanovitch.
The indictment doesn't name the congressman, but the description matches ABC News' reporting that Rep. Pete Sessions, R-Texas, had benefited from $3 million in backing from the super PAC during the 2018 cycle, and that during the same month that Parnas raised funds for Sessions, Sessions wrote a letter calling for Yovanovitch's immediate removal.
"These contributions were made for the purpose of gaining influence with politicians so as to advance their own personal financial interests and the political interests of Ukrainian government officials, including at least one Ukrainian government official with whom they were working," the indictment said.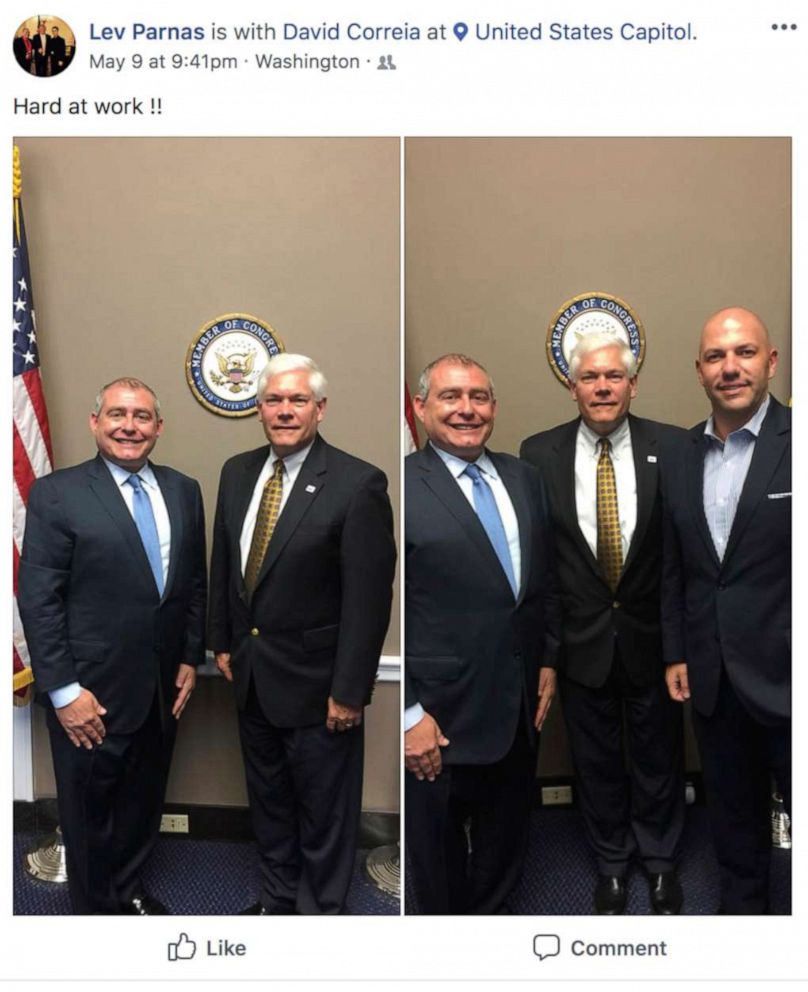 Sessions, in a statement on Thursday, stopped short of confirming that he is the "Congressman-1" in the indictment, but added that if he is indeed the congressman in question, he would not have any knowledge of the campaign finance scheme the indictment alleges.
Sessions also defended his push against the former Ukraine ambassador saying "his entire motivation for sending the letter was that I believe that political appointees should not be disparaging the President, especially while serving overseas."
"I was first approached by these individuals for a meeting about the strategic need for Ukraine to become energy independent," Sessions said. "There was no request in that meeting and I took no action. Over time, I recall that there were a couple additional meetings. Again, at no time did I take any official action after these meetings. Separately, after several congressional colleagues reported to me that the current US Ambassador to Ukraine was disparaging President Trump to others as part of those official duties, I wrote a letter to the Secretary of State to refer this matter directly."
At the news conference, the FBI's Sweeney underscored why campaign finance laws exist in the first place, and the overall importance of deterring foreign interference in U.S. elections.
"The American people expect and deserve an election process that has not been corrupted by the influence of foreign interests and the public has a right to know the true source of campaign contributions," "Laws make up the fabric of who we are as a nation. These allegations are not about some technicality, civil violation or an error on a form. This investigation is about corrupt behavior, deliberate law breaking."
The super PAC, America First Action, wrote in a statement to ABC News that it takes its legal obligations seriously, and has not used the $325,000 donation in question because it is involved in a separate case.
"In May 2018, America First Action received a $325,000 contribution and donor form from Global Energy Producers. In July 2018, a complaint was filed with the Federal Election Commission concerning this contribution," The statement reads. "There is also separate litigation pending in Florida that concerns these funds. Accordingly, America First Action placed that contribution in a segregated bank account, it has not been used it for any purpose and the funds will remain in this segregated account until these matters are resolved. We take our legal obligations seriously and scrupulously comply with the law and any suggestion otherwise is false."
According to the Associated Press, Parnas and Fruman also sought to replace Andriy Kobolyev, the CEO of Naftogaz, a Ukrainian state-owned energy company, with another senior executive at the Ukrainian company, Andrew Favorov. According to the AP, their goal was to partner up with Favorov in a lucrative deal to export up to 100 tanker shipments a year of U.S. liquefied gas to Ukraine.
According to a court document in a separate case filed by an investor in Global Energy Producers, the investor's legal team wrote that Parnas and Fruman had bragged to him about their close relationships with key allies of the president, including Giuliani, former Trump-aide-turned Washington lobbyist Brian Ballard and Nick Ayers, the former chief of staff to Vice President Mike Pence.
Parnas and Fruman, who have been sent a letter from House Democrats last week requesting documents and deposition, along with Giuliani, recently hired President Trump's former lawyer John Dowd. Dowd earlier this week announced in a statement that his clients won't be able to comply with House Democrats' request for documents and deposition, which are due this week.
Attempts to reach Dowd Thursday for comment were not immediately successful. The news of the arrests was first reported by The Wall Street Journal.
ABC News' Katherine Faulders, Jordyn Phelps, Ali Pecorin and Pierre Thomas contributed to this report.