The Senate Judiciary Committee is reviewing new allegations lodged Wednesday against Brett Kavanaugh, President Donald Trump's Supreme Court nominee, from a woman who claims to have directly witnessed sexual misconduct by Kavanaugh during his high school years.
In a sworn declaration provided to the committee and released on Twitter by attorney Michael Avenatti, Julie Swetnick of Washington, D.C., claims she observed Kavanaugh at more than ten house parties in the early 1980s. She said at numerous parties Kavanaugh was drunk and engaging in what she called "highly inappropriate conduct," including "fondling and grabbing of girls without their consent."
"I observed Brett Kavanaugh drink excessively at many of these parties and engage in abusive and highly physically aggressive behavior toward girls," Swetnick writes in the declaration, "including pressing girls against him without their consent, 'grinding' against girls, and attempting to remove or shift girls' clothing to expose private body parts."
In a statement Wednesday, Kavanaugh called the allegations by Swetnick "ridiculous and from the Twilight Zone."
"I don't know who this is and this never happened," the statement said.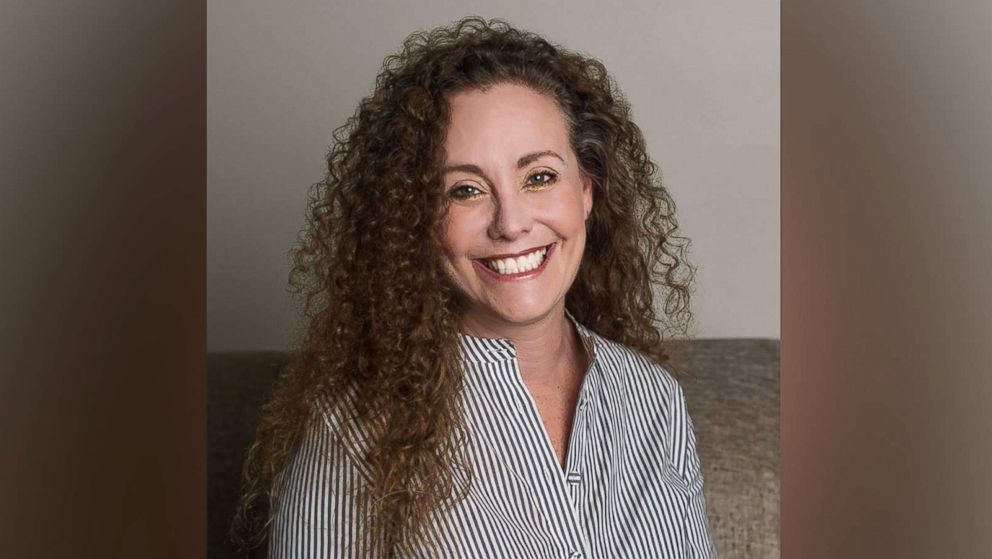 Avenatti – who also represents the adult film-star Stormy Daniels in her litigation against President Trump and his former lawyer Michael Cohen - first revealed on Sunday that he had been retained by a client who had information about the behavior of Kavanaugh and his friend Mark Judge during their high school years at Georgetown Prep, the elite all-boys school in Bethesda, Maryland.
Swetnick alleges in her declaration to the committee that she "became aware of efforts" by Kavanaugh and Judge and others to spike drinks at parties with drugs or grain alcohol in order to cause girls to lose their inhibitions and their ability to say, "No."
The declaration also includes an allegation that she was raped at a party in 1982 by multiple boys while she was incapacitated and unable to consent.
Swetnick does not identify the alleged perpetrators or the location but claims that the party was attended by Kavanaugh and Judge. She does not contend that either Kavanaugh or Judge were among her alleged assailants.
Barbara "Biz" Van Gelder, an attorney for Judge, told ABC News in a statement that her client denies the claims.
"Mr. Judge vehemently denies Ms. Swetnick's allegations," Van Gelder said.
The Senate Judiciary Committee has received two additional unsubstantiated – one of them anonymous – allegations of misconduct that Kavanaugh has categorically denied.
President Trump also reacted Wednesday to the new allegations, taking direct aim at Avenatti, a vocal critic of the president and a potential challenger to Trump in 2020.
"Avenatti is a third rate lawyer who is good at making false accusations, like he did on me and like he is now doing on Judge Brett Kavanaugh," the president tweeted. "He is just looking for attention and doesn't want people to look at his past record and relationships - a total low-life!"
On Wednesday morning Avenatti disclosed Swetnick's identity and her statement on Twitter and repeated his calls for a thorough FBI investigation of the accusations against Kavanaugh by his client and others prior to any vote on his confirmation.
"My client is ready to meet with FBI agents forthwith to disclose what she knows in detail," Avenatti said in a phone interview with ABC's "The View" shortly after he disclosed his client's identity. "We have also offered that she'll take a polygraph exam if Brett Kavanaugh will take a polygraph exam."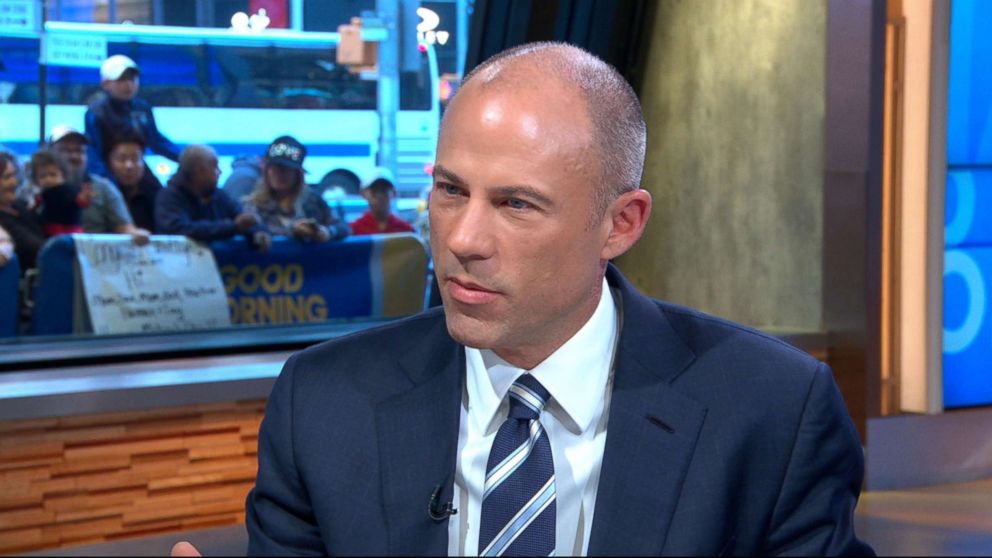 Swetnick says in her declaration provided to the committee that she attended a public high school in Gaithersburg, Maryland and that she presently holds active clearances for work within the US Treasury Department, the US Mint and the Internal Revenue Service.
ABC News has spoken with school officials who confirm that Swetnick attended Gaithersburg High School, graduating in 1980.
Kavanaugh graduated from Georgetown Preparatory School in 1983.
Swetnick's declaration says she first met Kavanaugh and Judge in approximately 1980 or 1981. She describes Kavanaugh and Judge as "extremely close friends…joined at the hip."
Judge is also identified by Dr. Christine Blasey Ford, as having been present during an alleged sexual assault on her by Kavanaugh in or around 1982.
Both Kavanaugh and Judge have denied Ford's allegation. Ford and Kavanaugh are scheduled to appear before the Senate Judiciary Committee on Thursday.
When asked about Avenatti's claims, during a Fox News interview recorded on Monday – before Swetnick' s name was public - Kavanaugh called the allegations "totally false and outrageous."
"I think all of us have done things we've looked back on in high school and regret or cringe a bit," Kavanaugh told Fox News. "But that's not what we are talking about. We are talking about an allegation of sexual assault. I never sexually assaulted anyone."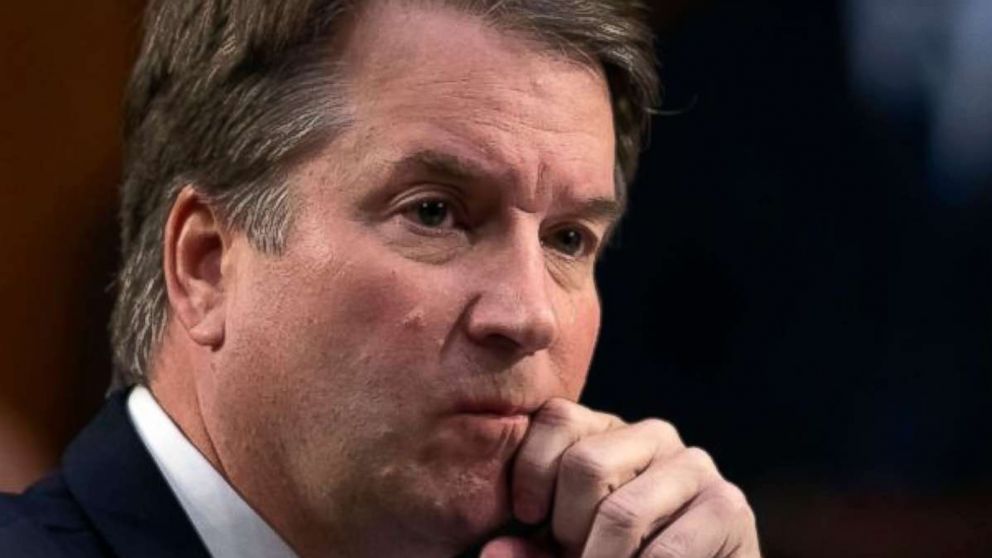 Swetnick says in her declaration that she watched Kavanaugh's FOX News interview and contends that his claim that he did not participate in sexual activity during his high schools years is "absolutely false and a lie."
"I witnessed Brett Kavanaugh consistently engage in excessive drinking and inappropriate conduct of a sexual nature with women during the early 1980s." her declaration says.
ABC News' Trish Turner and Meridith McGraw contributed to this report.
Every episode of ABC's award-winning talk show "The View" is now available as a podcast! Listen and subscribe for free on Apple Podcasts, Google Podcasts, TuneIn, Spotify, Stitcher or the ABC News app.