Lt. Gen. Michael Flynn, the former Trump national security adviser, made his unlikely first public appearance since agreeing to cooperate with special counsel Robert Mueller at an event Friday night for California congressional candidate Omar Navarro.
Flynn made remarks and announced his endorsement of Navarro for Congress with the candidate and Joy Miedecke, the president of the East Valley Republican Women Federated -- the organization that hosted Friday night's event in La Quinta, California.
"What I'm not here to do is complain about who has done me wrong, or how unfair I've been treated, or how unfair the entire process has been -- it is what it is, and my previous statements stand for themselves," Flynn told the small group of attendees. "I'm here to talk about the future -- your future, our future, the future of this country. If you feel passionate about something, and feeling sorry for yourself will keep you from achieving that destiny, then I can't be a part of that. That's partly why I'm here today, because I saw that passion in the eyes of Omar."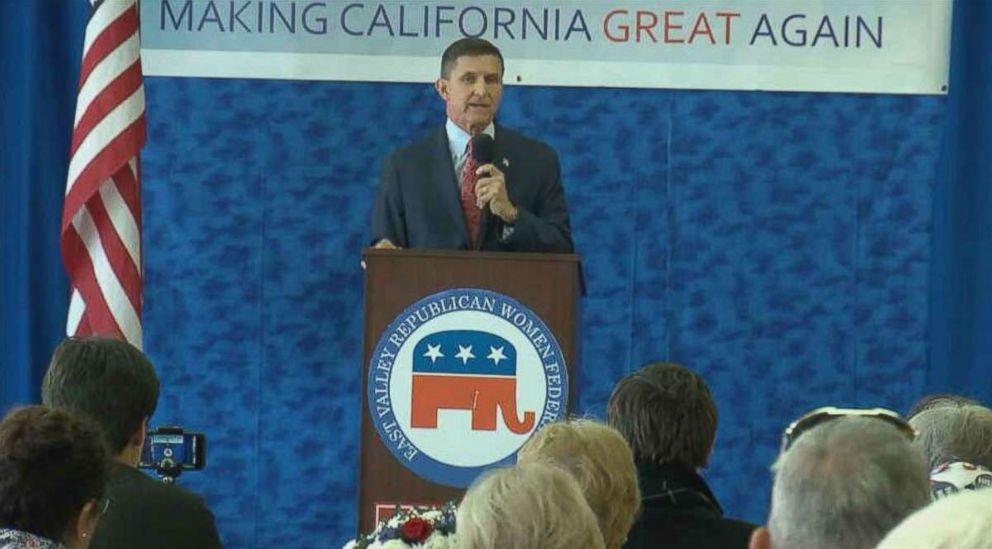 A source close to Flynn had confirmed to ABC News earlier Friday that Flynn would be in attendance.
"He's endorsing me," Navarro, a small business owner, told ABC News earlier in the day Friday.
Navarro, who's challenging longtime Rep. Maxine Waters, said he and Flynn had been communicating online and via email. They met in person in February when Navarro was in Washington, D.C. to attend Conservative Political Action Conference.
"We talked to each other for two hours. We got along really well," he said, adding that Flynn agreed to endorse him at that time.
This is the first public appearance by Flynn since he left the White House, was charged with lying to federal authorities and began cooperating with Mueller's investigation. Despite agreeing to cooperate with Mueller's investigation into Russian meddling in the 2016 president election, Flynn was supportive of President Donald Trump on Friday.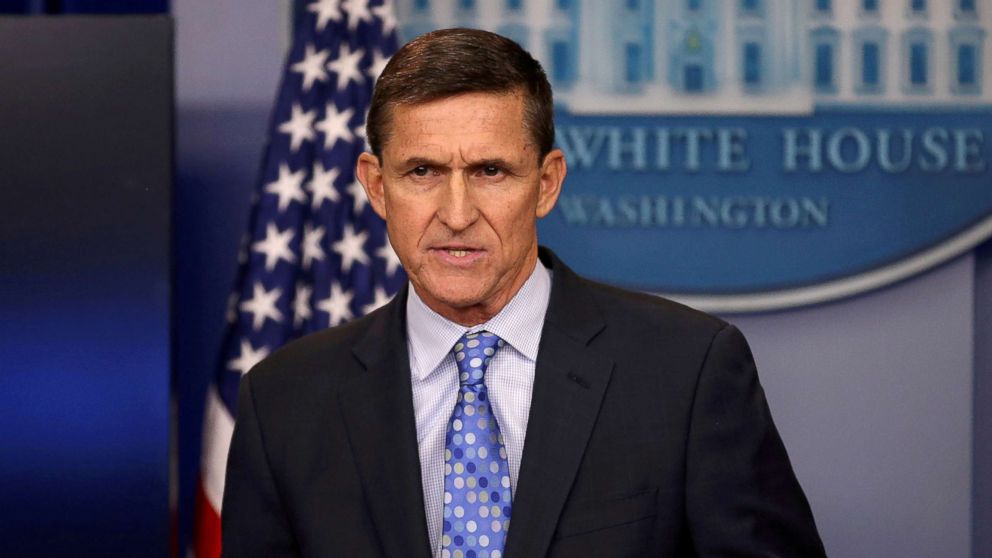 "My passion and my destiny changed when I saw our country taking a fundamentally different direction, in a world filled with challenges and challengers, and we see them out there all over the world today, and I decided to do something about it in a different capacity. If I'm paying the price for that decision, so be it. God can and will judge me at some point," Flynn said, apparently referring to his legal problems. "I got involved in the national political process of our country to help our president get elected. All of us are imperfect. I used to introduce our current president -- then presidential candidate Trump -- during our various campaign appearances as an imperfect candidate. I mean, clearly he is a non-traditional politician. But his "Make America Great Again" philosophy energized the country enough to get him overwhelmingly elected. Whether we like it or not, that's what happened."
The crowd clapped at the suggestion.
"Despite the madness that you see, I mean, darn near every day, I still believe standing up here today that this is a great thing for our country," Flynn added of Trump's election.
Navarro brushed off concerns about the investigation earlier Friday.
"I was very happy" to have the endorsement, he said "because I have a lot of respect for the man. It was an honor and it's great to have the support for my campaign."
He added: "I'm more than honored to have his endorsement."
In December, Flynn pleaded guilty to lying to the FBI about conversations with the Russian ambassador before president-elect Trump took office. Flynn faces one count of lying to federal authorities and his sentencing hasn't been set yet pending his successful cooperation with Mueller's investigation.
Navarro challenged Waters in 2016 and received 24 percent of the vote to her 76 percent.
The 43rd Congressional District is rated by the Cook Political Report as plus-29 for Democrats and considered a safe seat for the party.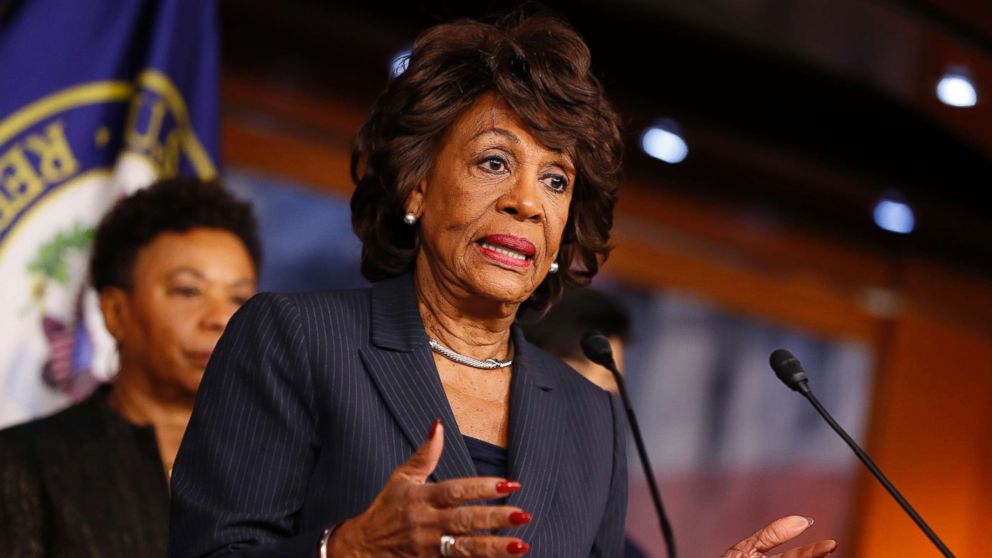 Flynn targeted Democrats in general in his speech, rattling off and criticizing labels such as liberal, left and progressive.
"It's a dangerous thing to put these labels on something to make it sound cool, but it really isn't. It really isn't," Flynn said. "My judgment, they have trained a generation of young people to remain poor while blaming the rich, and to remain obsessed over the past while blaming those of us who are optimistic for the future. Blame, blame, blame. What a miserable existence. I don't know how you can get up everyday and feel that way. God, it's like, quit whining."
Navarro spent his time on Twitter Friday evening retweeting all of the various news stories about his endorsement by Flynn.
Navarro has not been endorsed by the California Republican Party.
ABC News' Mark Osborne contributed to this report.