Michelle Obama Wondered 'What on Earth Were We Doing' in Early WH Days
Guest-editor Michelle Obama shares initial anxieties in More magazine.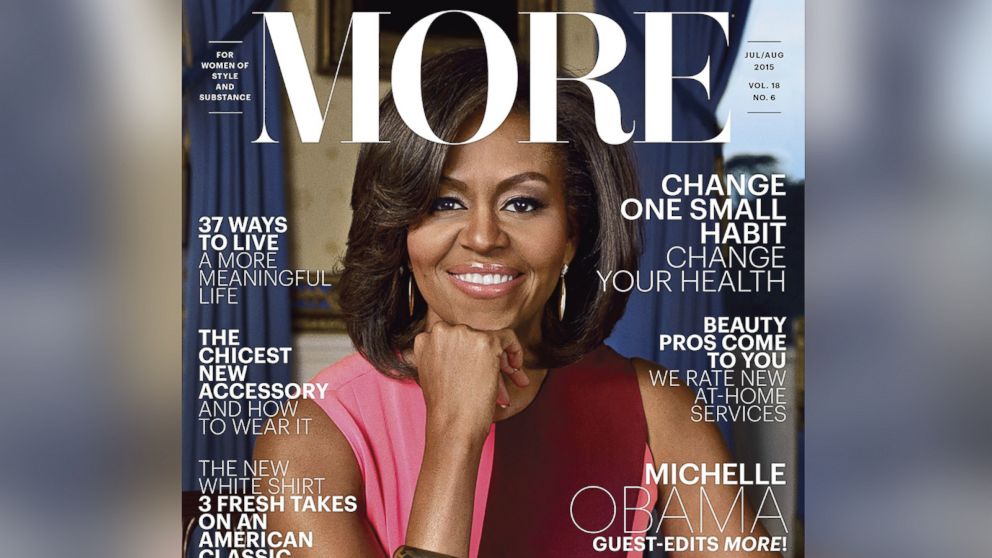 — -- Michelle Obama watched in anguish as she was about to send her two daughters off to their first day of school in Washington in 2009, the first lady now says of the doubts and frustrations she faced in the early days in the White House and during her husband's first presidential campaign.
"As I watched my girls climb into those big black cars filled with agents with guns and saw Sasha's little face pressed against the window as her car pulled away, it hit me: What on earth were we doing?" Obama wrote in the upcoming edition of More magazine, which she guest-edited.
"What were Barack and I doing to our daughters? What were we doing to our marriage? Would they be OK? Would we be OK? At that moment, I made a promise to myself—and my girls—that I would do everything possible to make this disruption to their lives worthwhile," she continued.
The Magazine announced today the first lady will serve as the first-ever guest editor of More's upcoming July-August edition, which hits stands June 23.
In addition to writing several passages in the upcoming edition and being featured on the cover, the first lady, 51, actually did the work in guest-editing the entire edition cover-to-cover and also pens several passages in the magazine.
In another advance excerpt, Obama discusses the frustration she faced in coming under scrutiny for saying in 2008 that her primary job title as the first lady would be "mom-in-chief."
"I was just confused," Obama said of the reactions that followed the comment, which ranged from praise for her family focus to criticism that she was taking her eye off her own professional ambitions.
"The way I saw it, embracing my role as mom-in-chief didn't mean dismissing what I'd accomplished in my career or shortchanging the important work of being First Lady—on the contrary, I planned to pour myself into the job and do everything I could to have a real impact on people's lives. I was just stating a simple truth: The most important thing in my life is raising my two daughters…" Obama wrote.
"But somehow these nuances just didn't break through the media noise."
In addition to profiling the first lady, More says the special edition magazine will highlight Obama's various initiatives, ranging from healthy eating to military family outreach to education, throughout its pages.
Obama will also headline an awards luncheon in in collaboration with the magazine to honor four women who have shown exceptional leadership within the realm of the first lady's initiatives. The luncheon will be in Washington, D.C., June 29.