Paul Pelosi, husband of House Speaker Nancy Pelosi, was "violently assaulted" by a man who broke into his San Francisco home early Friday, according to her spokesperson.
Nancy Pelosi said in a Dear Colleague letter to all House members Saturday that she and her family were left "heartbroken" and "traumatized" by the attack on her husband.
"We are grateful for the quick response of law enforcement and emergency services, and for the life-saving medical care he is receiving," the letter read.
"Please know that the outpouring of prayers and warm wishes from so many in the Congress is a comfort to our family and is helping Paul make progress with his recovery. His condition continues to improve."
The attack was intentional, and not random, according to San Francisco Police Chief William Scott.
The suspect, 42-year-old David Depape, attacked Paul Pelosi with a hammer when officers responded to a priority well-being check at 2:27 a.m. local time, San Francisco police said.
Officers found both Paul Pelosi and Depape with one hand on a hammer when they responded to the home, according to Scott.
When they commanded both men to drop the weapon, "Mr. Depape took the hammer away from Mr. Pelosi and violently attacked him with the hammer," Scott told reporters during a press briefing Friday evening.
Officers tackled the suspect and disarmed him, police said.
"This was not a random act. This was intentional. And it's wrong," Scott said. "Our elected officials are here to do the business of their cities, their counties, their states and this nation. Their families don't sign up for this, to be harmed."
"Everybody should be disgusted about what happened this morning," he added, getting emotional.
Suspect shouted 'Where's Nancy?': Sources
Paul Pelosi, 82, was struck at least one time, though it's unclear how many, Scott said. He underwent "successful" surgery Friday to repair a skull fracture and "serious injuries" to his right arm and hands, and his doctors "expect a full recovery," the speaker's spokesperson, Drew Hammill, said in a statement. Two sources familiar with the matter told ABC News his injuries are "significant."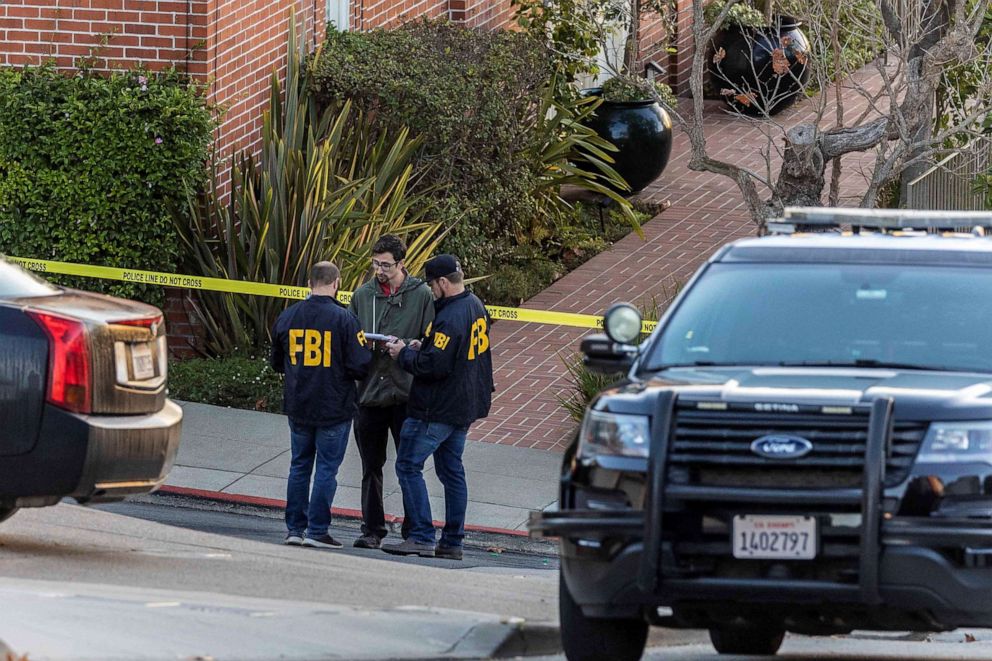 Depape allegedly entered the house through a sliding glass door, law enforcement sources familiar with the matter told ABC News. The suspect shouted "Where's Nancy?" before allegedly striking Paul Pelosi, according to two sources familiar with the matter.
Nancy Pelosi was in Washington, D.C., with her protective detail at the time, according to the Capitol Police.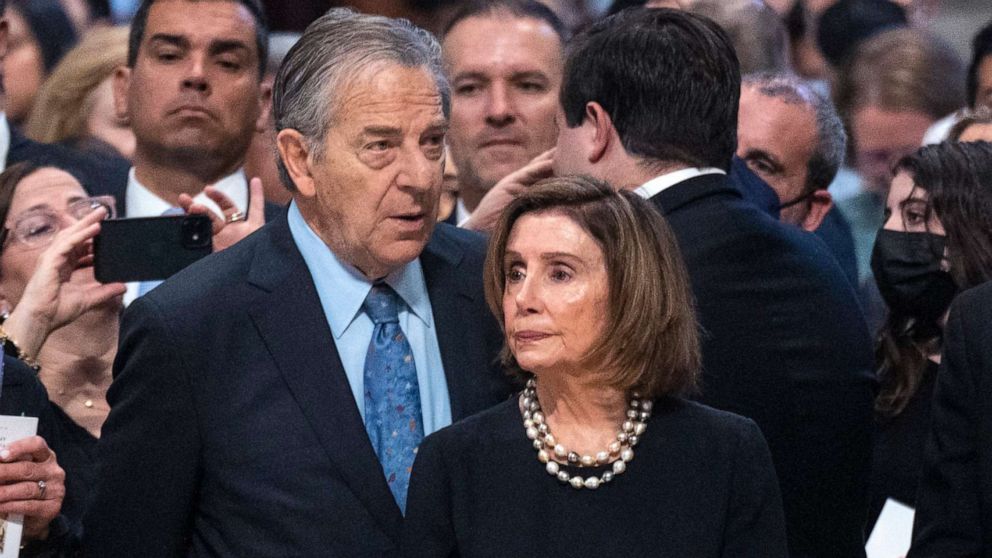 Police said it was Paul Pelosi who called 911, and that the dispatcher could listen in to what was going on during his interaction with the suspect.
Scott credited the dispatcher with using her intuition to know something was wrong and "read between the lines" of what she was being told. She dispatched the call at a higher priority than a welfare check would normally get, he said.
"I think this was life-saving," Scott said.
Suspect to face multiple felony charges: DA
Depape, who was hospitalized with injuries, will be booked on charges including attempted murder, assault with a deadly weapon, burglary and elderly abuse, police said.
San Francisco District Attorney Brooke Jenkins said her office plans to bring forward "multiple felony charges" on Monday. His arraignment will likely be on Tuesday, she said.
The motive is under investigation, Hammill said. Scott said they are not ready to publicly say what the motive was.
But according to the Institute for Strategic Dialogue, a think tank dedicated to researching extremism and disinformation, Depape "likely was motivated by a wide range of conspiratorial beliefs."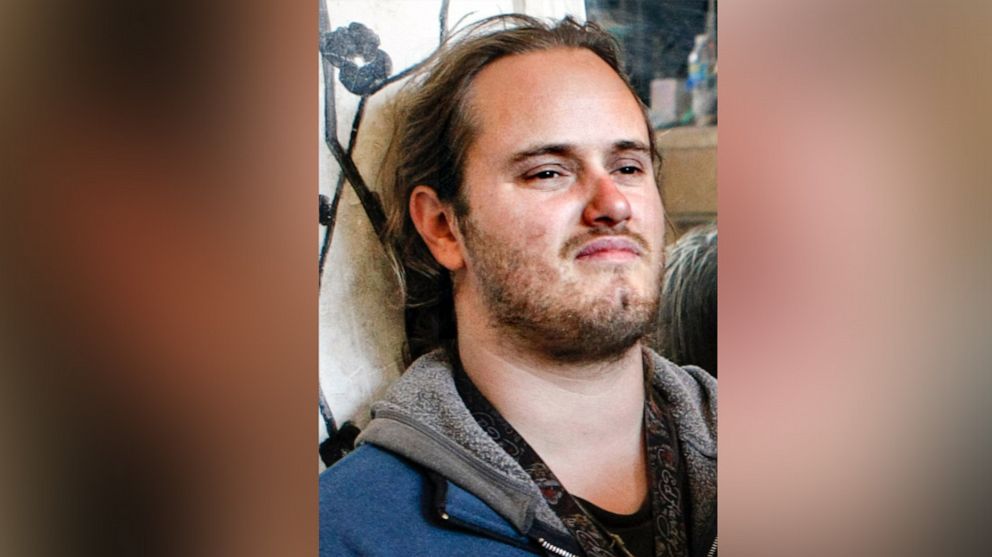 "In the last two months, DePape has posted dozens of articles and videos to his blogs spreading conspiracies and hateful rhetoric related to COVID-19, women, Hillary Clinton, the Jewish community, federal law enforcement (e.g., FBI), government censorship, Russia's invasion of Ukraine, the climate crisis, QAnon, the 2020 election, the transgender community, and 'grooming' in schools," the ISD said, though no posts were found specifically mentioning Nancy Pelosi.
Authorities are examining a number of social media posts that appear to be associated with Depape which espouse conspiracy theories about COVID-19 vaccines, 2020 false election theories, frustration with the Jan. 6 congressional hearings and anger over the conviction of Derek Chauvin for the killing of George Floyd, law enforcement officials told ABC News.
The FBI is expected to seek search warrants for any phones, computers or other devices that might be associated with Depape, the officials said. FBI agents were also interviewing people who know Depape across the Bay area on Friday, according to federal law enforcement sources.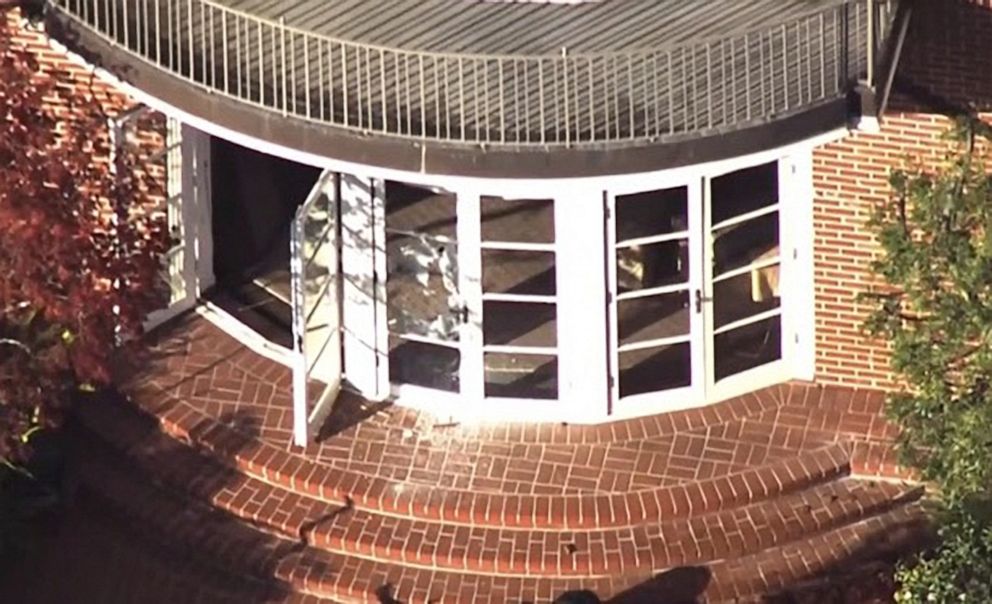 Political leaders react: 'It's despicable'
President Joe Biden spoke with Nancy Pelosi Friday morning "to express his support after this horrible attack," White House press secretary Karine Jean-Pierre said in a statement.
"It's despicable," Biden said during a fundraiser in Philadelphia Friday evening. "Enough is enough. Every person of good conscience needs to clearly and unambiguously stand up against the violence in our politics regardless of what your politics are."
Vice President Kamala Harris told ABC News' Allison Pecorin that she also spoke with the speaker this morning. She condemned what she called an "act of extreme violence."
"I think we're looking at it at a time in our country where there is so much discourse that is fueled by hate and division. And anyone who professes to be a leader I think has to really understand the meaning and the impact of their words," Harris said.
Senate Majority Leader Chuck Schumer said in a statement, "What happened to Paul Pelosi was a dastardly act. I spoke with Speaker Pelosi earlier this morning and conveyed my deepest concern and heartfelt wishes to her husband and their family, and I wish him a speedy recovery."
Senate Minority Leader Mitch McConnell tweeted that he's "horrified and disgusted" by the attack, adding, "Grateful to hear that Paul is on track to make a full recovery."
House Minority Leader Kevin McCarthy reached out to Nancy Pelosi to "check in on Paul and said he's praying for a full recovery," according to his spokesperson.
Hammill said, "The Speaker and her family are grateful to the first responders and medical professionals involved, and request privacy at this time."
ABC News' Trish Turner, Pierre Thomas, Rachel Scott, Josh Margolin, Alex Stone and Molly Nagle contributed to this report.