Interested in
2020 Elections?
Add 2020 Elections as an interest to stay up to date on the latest 2020 Elections news, video, and analysis from ABC News.
As California's June 5 so-called "jungle primary" gets closer, national Democrats are spending big new money on tv and digital ads targeting GOP candidates in key Southern California races, trying to narrow the crowded candidate field to get a better shot in the general election.
Southern California is traditionally a Republican bastion, but the retirements of Rep. Darrell Issa, R-Calif., in the state's 49th Congressional District and Rep. Ed Royce, R-Calif., in the nearby 39th, along with Hillary Clinton's victory in those districts in 2016, have fueled hopes that Democrats could flip the seats come November.
Possibly upending those hopes – California has a top-two primary system in which the two candidates who get the most votes move on to the November vote regardless of party.
Democrats are scarred from being shut out of races in the past, and from the start have been trying to reduce chances too many Democratic candidates will splinter the vote, or too many Republicans will flood the ballots.
A large number of Republican candidates, along with heated debates on immigration, taxes and jobs, and a history of Republican congressmen, have national Democrats doubling their efforts to get through the June primary.
The Democratic Congressional Campaign Committee – which made headlines for releasing opposition research on a Democratic candidate before the primaries in Texas' 7th Congressional District, triggering a runoff – along with groups Priorities USA and House Majority PAC, have this week started television and digital campaigns targeting three key Southern California races.
"We need to make sure that we're maximizing our opportunities to win, which, in California, means ensuring at least one Democrat makes it onto the general election ballot," said Patrick McHugh, executive director of Priorities USA Action in a statement.
The television and digital campaigns target candidates in the 39th district (open after Royce's retirement), the 48th district (where Rep. Dana Rohrabacher, R- Calif., is challenged by low support and strong opponents), and the 49th district (open after Issa's retirement), with Priorities USA and House Majority PAC shelling out $277,000 to "inform Southern California voters about these Republican candidates' records of troubling behavior and broken promises," according to a joint statement.
These three races are already among the most expensive in the state.
In the 48th district, the DCCC accuses Republican candidate Scott Baugh of campaign finance violations, committing credit card fraud, violating the California Political Reform Act and of working to rig an election in his favor. Most of the accusations relate to incidents in the 1990s.
"A record that reads more like a rap sheet," the ad starts. "Washington's so corrupt…he'd fit right in," it continues.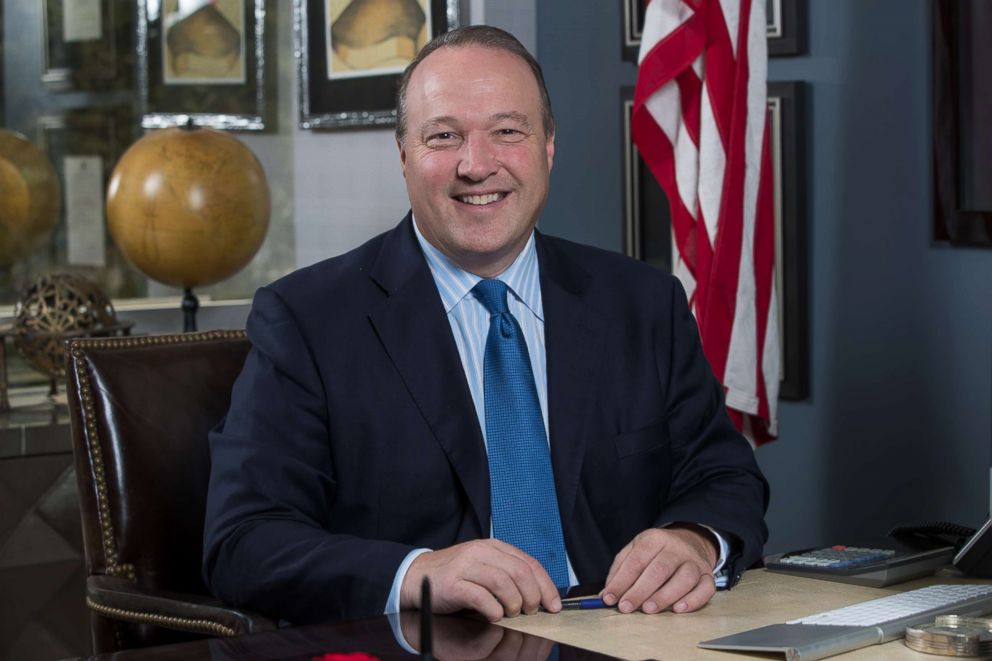 Priorities USA and House Majority PAC are also focusing on Baugh's "history of run-ins with the law."
Baugh campaign spokesman Matt Cunningham disputes the charges, telling ABC News it includes false and misleading information, and that national Democrats have teamed up with Rohrabacher because they "are desperate to maintain benefits of the corrupt Washington culture."
"It's a solid Republican seat. It's only in play because there's a weak incumbent," Cunningham told ABC News.
No civil or criminal charges in connection to credit card fraud or election rigging were ever brought against Baugh. Charges of campaign finance violations were eventually dismissed by the California Supreme Court and the Attorney General.
The DCCC has also had run-ins in the district, contradicting the state Democratic Party's endorsement process by endorsing Harley Rouda over state party-backed Hans Keirstead.
In Issa's 49th district, where four Democrats are running against eight Republicans and four independents, the three groups are pouncing on Republican candidate Rocky Chavez, who has been leading the polls on the Republican side.
In an ad titled "Knock Out," the DCCC accuses the California assemblyman of breaking former campaign pledges regarding taxes.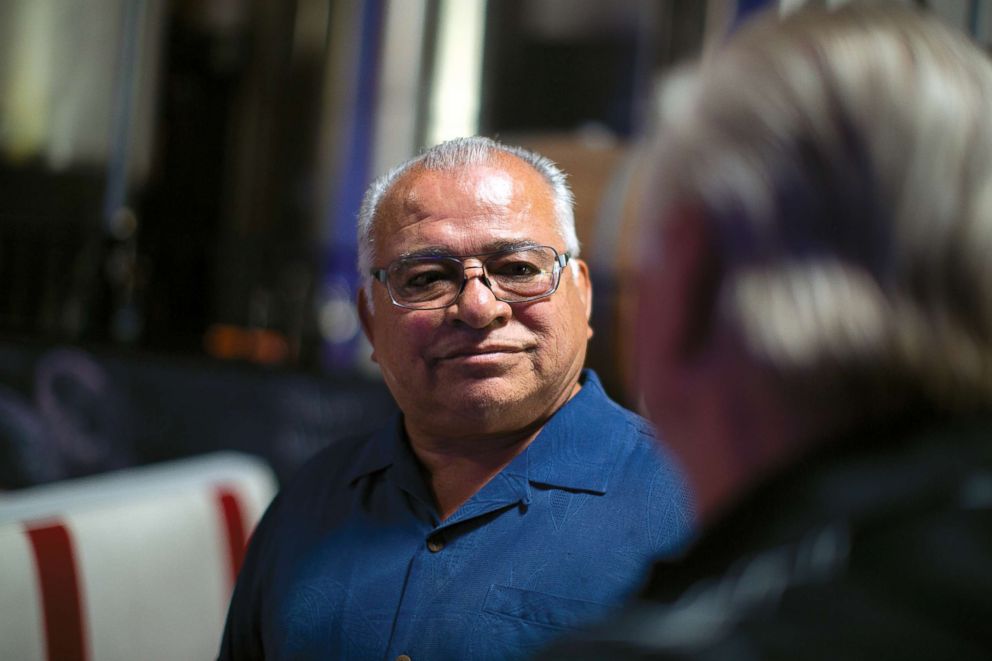 "On spending your money and costing you even more, Rocky Chavez's broken promises will knock you out," says the television ad, which aired May 15.
The Chavez campaign did not respond to ABC News' request for comment.
North in Orange County, the vacant seat left by Royce has forced one of the most heated and crowded primary races in the Golden State, with Democratic infighting to reduce the number of Democratic candidates and criticism that self-funding millionaires are upending the race.
There, Priorities USA and House Majority PAC are aiming their ads, which will be posted on Facebook, Google and YouTube, at Republicans Shawn Nelson and Bob Huff. Titled "Can't Afford Nelson" and "Huff Puff," the ads pounce on Nelson's vote on pension reform and his personal spending, as well as on Huff's votes during his time in the state legislature.
"Bob Huff: he huffs, and he puffs but will make your taxes go up," the ad says.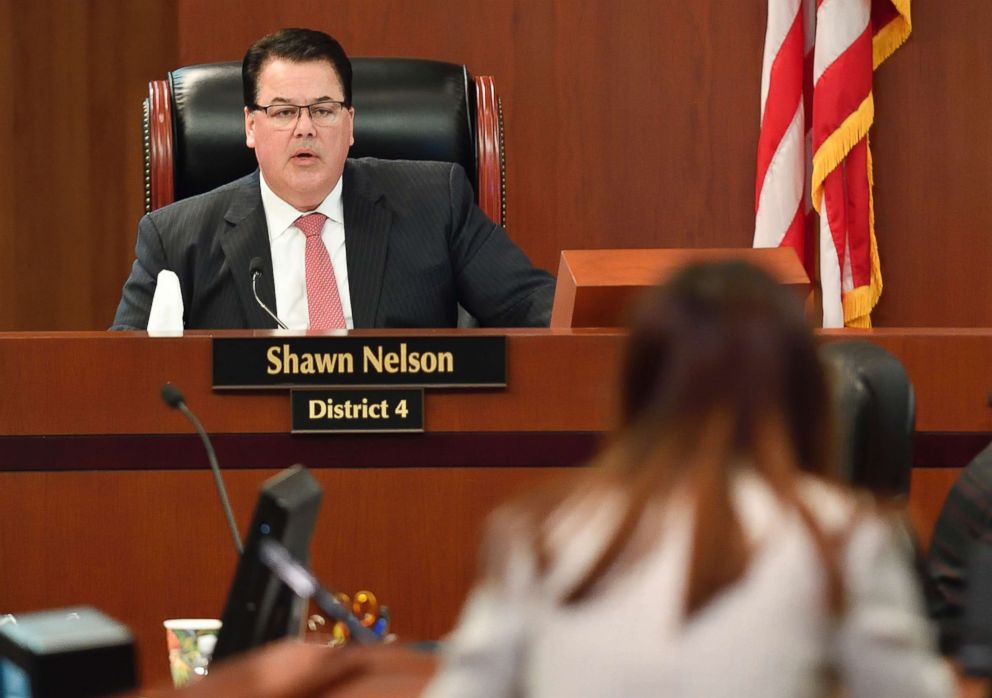 In a press release on the campaign's website, chief campaign strategist, John Thomas, called the ad "unsurprising."
"Democrats are clearly threatened by his presence and are trying to beat him down knowing that they wouldn't stand a chance against him in a run-off," he said.
The Huff campaign did not respond to ABC News' request for comment.