New UFO report shows hundreds more incidents than previously thought
More than 500 incidents are now being looked at by the U.S. government
The U.S. intelligence community said Thursday that the number of UFO reports involving U.S. military personnel is increasing, "enabling a greater awareness of the airspace and increased opportunity to resolve" what is actually being reported.
Roughly half of the new incidents reported in the report had terrestrial explanations, the report said.
The increase in reporting is being partially attributed to the continuing effort to destigmatize the reporting of such incidents and focusing on the potential safety risks they could pose to U.S. personnel.
The report released Thursday by the Office of the Director of National Intelligence said that since its first June 2021 unclassified report on what are now called Unidentified Anomalous Phenomena (UAPs), it is now aware of 510 such reports.
That is significantly more than the 144 incidents reviewed in the initial report, only one of which could be explained.
The new report said the Pentagon's new office looking at UAP reports has looked at 366 new reported incidents and initially determined that about half of them have "unremarkable characteristics."
Twenty-six are being attributed to drones, 163 characterized as balloon or balloon-like entities, and six are attributed to clutter.
The report says these initial assessments do "not mean positively resolved or unidentified" but will aid investigators in trying to determine how to explain "the remaining 171 uncharacterized and unattributed UAP reports" some of which "appear to have demonstrated unusual flight characteristics or performance capabilities, and require further analysis."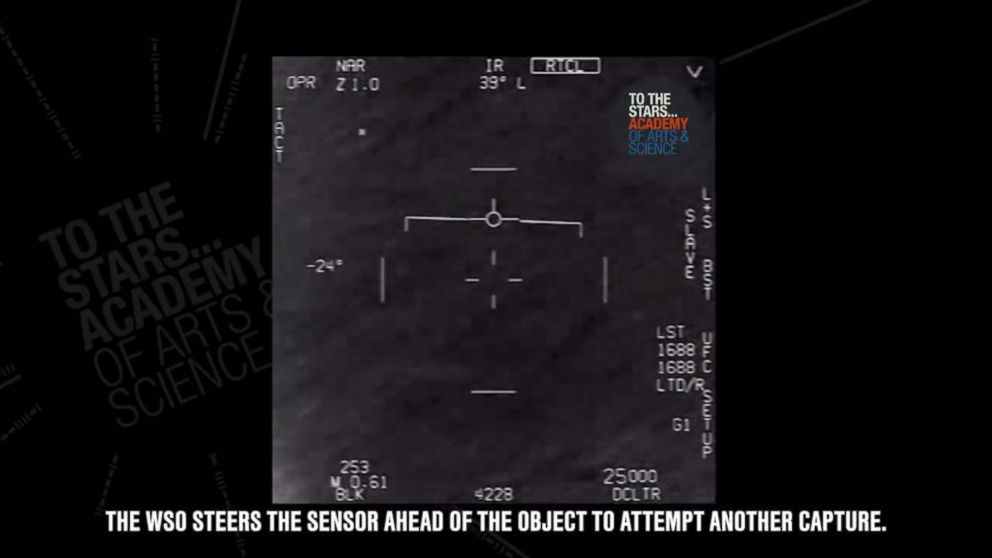 The report indicates the increased number of UAP reports is "partially due to a concentrated effort to destigmatize the topic of UAP and instead recognize the potential risks that it poses as both a safety of flight hazard and potential adversarial activity."
The long-awaited report was originally expected to be released by last Oct. 31, the deadline set in the congressional legislation mandating annual updates to the first-ever unclassified U.S. intelligence report.
It also said that the increased cooperation between the Pentagon, the U.S. intelligence community and other federal agencies was providing additional data that could be used to resolve a number of the incidents.
"We are confident that continued multi-agency cooperative UAP prosecution activities will likely result in greater awareness of objects in and across the air, space, and maritime domains, as well as the nature and origin of UAP in the future," said the report.
The report includes all new incidents of what are now called Unidentified Anomalous Phenomena (UAPs), the new term for UFOs, that includes all new UAP incidents over the past year and any previously unreported incidents.
At a congressional hearing earlier this year, Pentagon officials had said the number of UAP incidents under investigation had risen to more than 400.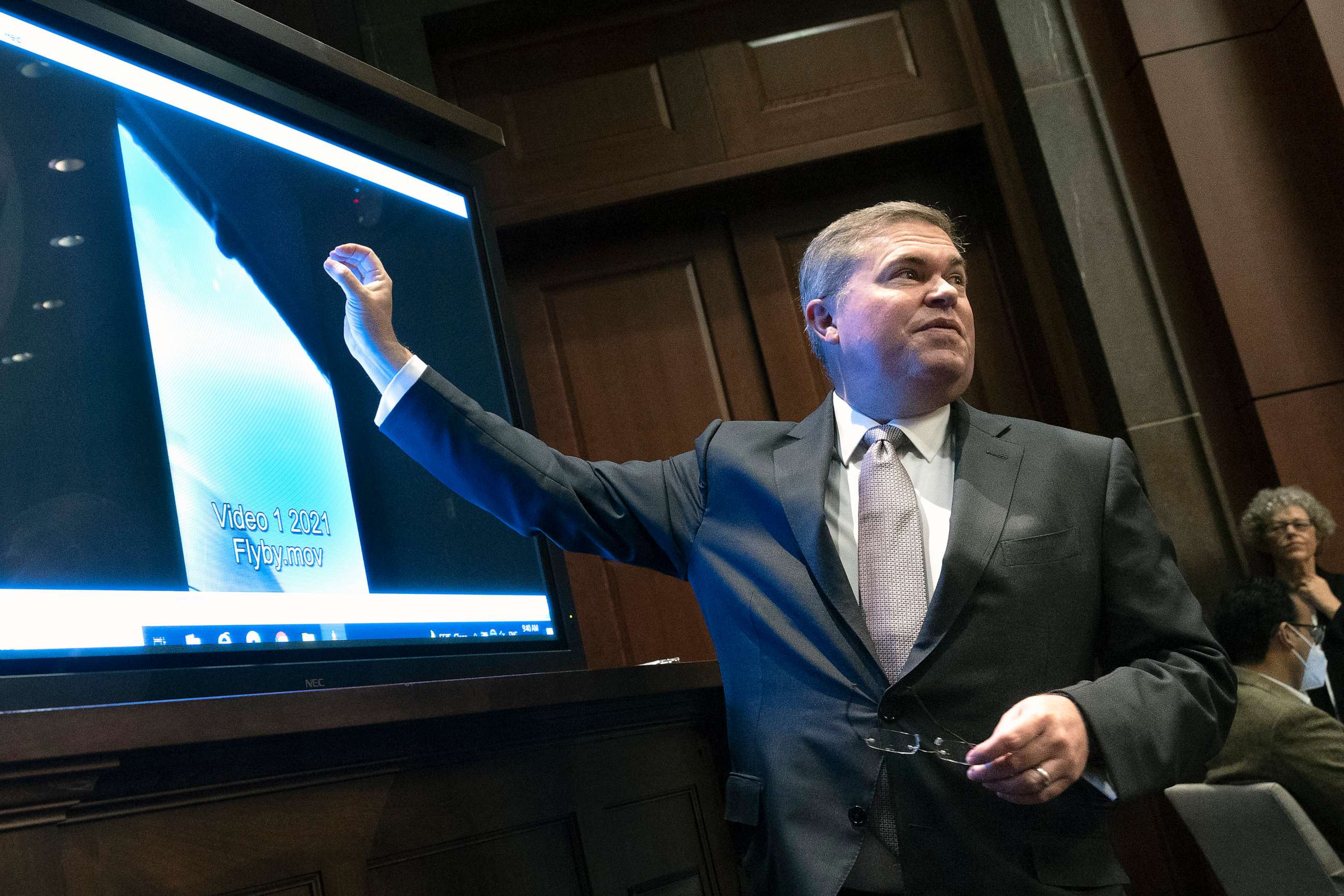 "The safety of our service personnel, our bases and installations, and the protection of U.S. operations security on land, in the skies, seas, and space are paramount," Brig. Gen. Patrick Ryder, the Pentagon's top spokesman, said in a statement. "We take reports of incursions into our designated space, land, sea, or airspaces seriously and examine each one."
In December, senior Pentagon officials told reporters that they had not yet found any evidence that extraterrestrials may be responsible for the hundreds of UFO incidents they are reviewing or that any alien beings may have crashed on Earth.
"At this time, the answer's no," said Ron Moultrie, the under secretary of defense for intelligence and security. "We have nothing."
He added that nothing has been found "that any of the objects that we had seen are of alien origin."
While the director of national intelligence has been tasked with providing the annual report, the Pentagon's new All-domain Anomaly Resolution Office (AARO) is working with other federal agencies to review unidentified aerial phenomena incidents.
"I have not seen anything in those holdings to date that would suggest that there has been an alien visitation and alien crash or anything like that," he said. Moultrie explained that by holdings he was referring to documents, witness interviews, or written recollections from witnesses.
But ARRO Director Sean Kirkpatrick said his office was taking a sober approach to the review and would not rule out any possibility.
"I would just say that we are structuring our analysis to be very thorough and rigorous. We will go through it all," said Kirkpatrick. "As a physicist, I have to adhere to the scientific method and I will follow that data and science wherever it goes."
"I would just emphasize there's not a single answer for all of this, right. There's going to be lots of different answers," he said. "And part of my job is to sort out all of those hundreds of cases on which ones go to which things."
Analysis of more recent UAP incidents is helped by the amount of information and data that is readily available to investigators as compared to older incidents.
In October, a U.S. official told ABC News that two of the three videos declassified by the Pentagon in 2020 and recorded from the sensors aboard fighter aircraft now have plausible explanations.
In the "Go Fast" video Navy pilots are heard exclaiming how fast an object is moving above the water. According to the U.S. official, the leading assessment from experts is that what the pilots saw on their video screens was actually an optical illusion of an object that was not moving very fast at all. The illusion was created by the angle and height at which the object was viewed by the sensors as it moved above the water.
The "gimbal" video taken in 2015 by a jet fighter crew that shows an object rotating in the clouds. The official says it's now believed that the object's strange movements and observed spinning was caused by the sensor aboard the plane that captured that image.
There is no assessment for what is being seen in the third video commonly referred to as the "Flir" video that was taken in 2004.
The general public's appetite for UFOs is sure to continue, and just last week NASA announced the 16 people who would serve on a new panel tasked with studying UAPs. Their report, based on unclassified information, is slated to be released in mid-2023.