— -- It has been three weeks since the deadly Oct. 4 ambush on a U.S. Army Special Forces mission in Niger, and ABC News has learned chilling new details about the mission gone wrong. The U.S. Defense Department said Staff Sgt. Dustin Wright, 29, Sgt. La David Johnson, 25, Staff Sgt. Bryan Black, 35, and Staff Sgt. Jeremiah Johnson, 39, were killed after their unit was attacked by a band of local fighters associated with ISIS. Below is a timeline of events based on interviews with intelligence officials and others: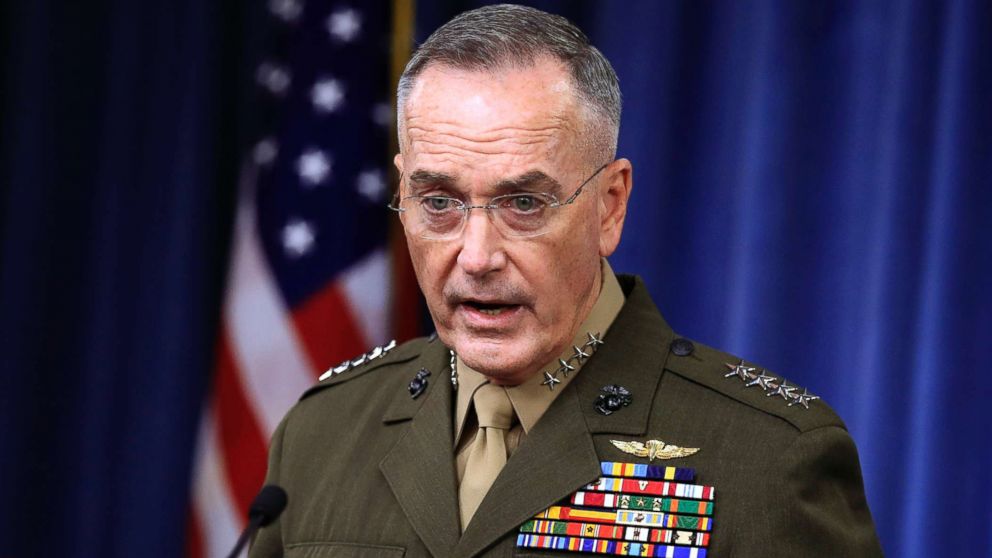 OCTOBER 3, 2017
4 a.m. The team -- 12 Americans part of a U.S. Army Special Forces Task Force and 30 Nigerien soldiers – woke up to deploy for their initial mission: a day trip to meet local leaders at a Nigerien military base in the town of Tiloa.
4 p.m. Having completed their mission in Tiloa -- described as "standard stuff" by intelligence sources who spoke to ABC News -- the team was about an hour and a half from their base when a call came in and stopped the convoy. The team was asked to pursue a second mission because of new intelligence about a "high-value individual" near the border with Mali. A second team was supposed to deploy to join them, with one team pursuing the target and the other ensuring he could not flee back into neighboring Mali, where he would be out of their reach.
A few hours later, after dark, the team was informed that the second team was not coming -- they were now the main element and they were told to go ahead alone. On the way to the target site, they passed through the village of Tongo Tongo -- the same village where they would be ambushed just hours later.
As the team headed north of that village, a journey that was devoid of main roads, they stopped to ask locals for directions multiple times.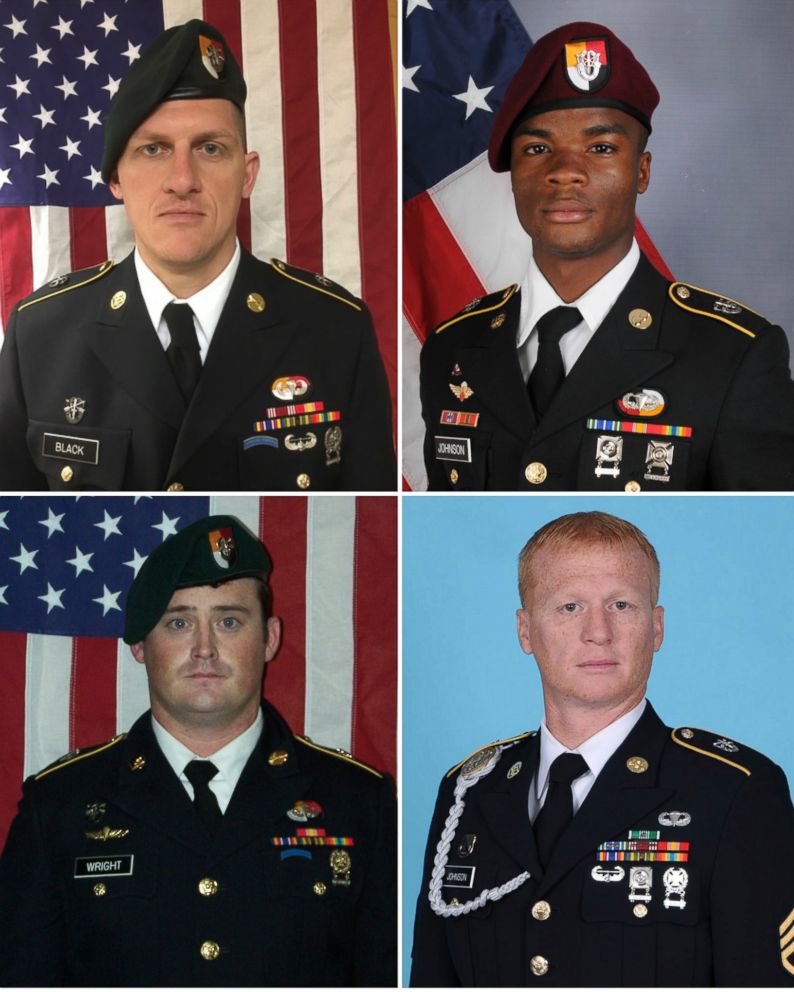 OCTOBER 4, 2017
12 a.m. The team arrived at a staging area, called the "operational readiness point," where they "circle the wagons." Some soldiers attempted to get a bit of rest before continuing.
1 a.m. The team moved to the "vehicle drop-off." This marks the point where the team got out of their vehicles. They began to walk to the target's campsite, located about 3 miles away. Sources describe it as a tough hike through difficult terrain.
Between 2 a.m. and 3 a.m. The U.S. and Nigerien team arrived at the target's campsite but did not find their target. Two or more men fled by motorcycle. U.S. and Nigerien forces did not kill anyone but they burned the remnants of the campsite before leaving. By the time they departed the campsite to return to the vehicles the sun was beginning to rise. The terrain was so bad that it took an hour just to go about 3 miles back to the vehicles.
Between 8 a.m. and 8:30 a.m. The team got back into their vehicles and started driving back across the bumpy terrain.
Timing unclear The team stopped in Tongo Tongo so the Nigerien troops could cook and eat. They were given about 30 minutes, and during that time, a village elder came out to talk. The team sensed the elder was trying to stall their unit's departure.
10:30 a.m. The team finally got back in their vehicles to continue driving back to base, but only traveled about the length of a football field before they came under attack. The gun battle was described as fierce, coming from well-organized, trained enemy forces. They fired small arms, rocket-propelled grenades and mortars. One U.S. vehicle was hit by a mortar and another was disabled by gunfire. As the firefight continued, U.S. soldiers made an attempt to rescue a vehicle that they believed had gotten stuck. At this point, they faced at least 50 attackers, perhaps more.
One to two hours after the attack began As the U.S. soldiers started taking casualties, they radioed for air support. According to Chairman of the Joint Chiefs of Staff Gen. Joseph Dunford during a briefing at the Pentagon, it was one hour after the attack began. But sources close to the investigation estimate it was closer to two hours.
Eventually, French Mirage jets buzzed low overhead. In the same briefing, Dunford said a drone was overhead within minutes of the call for help while the French jets arrived an hour later. Dunford also said it was afternoon by the time helicopters arrived to rescue the survivors and take away the dead. A Nigerien quick-reaction force was also deployed and arrived later, according to Dunford.
Back at the base The soldiers were informed that three of their teammates died. At this point, Sgt. Johnson was reported missing but still presumed alive. The unit started trying to figure out Johnson's location, narrowing it down to Tongo Tongo and a few others areas where he might have been taken captive.
OCTOBER 6, 2017
An attack formation gathered to travel back to Tongo Tongo and search for Johnson. When they landed nearby, they were told his body had been turned over by the village to Nigerien forces.
An assessment is still underway to determine who ambushed the patrol, but a survivor who spoke with ABC News said it is "absolutely" possible that the high-value target was involved. Dunford said Monday the Pentagon assessment is that "it is an ISIS-affiliated group."
ABC News' Luis Martinez and Cheyenne Haslett contributed to this report.