Despite concerns of voter suppression, election turnout in North Dakota's two most populous Native American counties spiked to its highest levels since at least 2010 and some precincts reported record turnout, according to local election officials and data from North Dakota's Secretary of State.
In Rolette County, a precinct at the heart of the Turtle Mountain Reservation, 2,136 people voted. Local officials say it is the highest election turnout ever. Data from the Secretary of State's office showed turnout rose 50 percent higher than 2016 levels. Similar numbers were reported in Sioux County, home of the Standing Rock Reservation.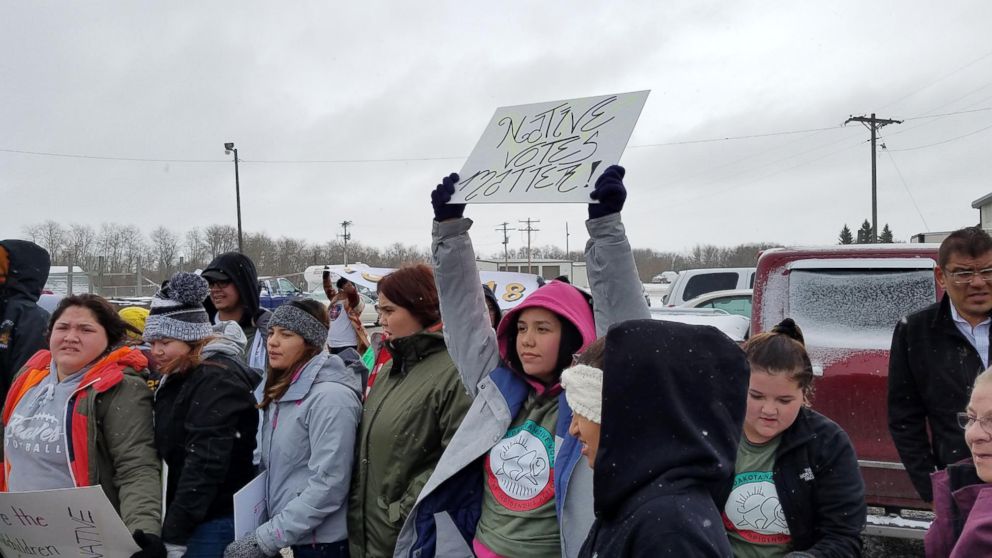 On Election Day, a group of 70 young Native American voters in Belcourt, the largest city on Turtle Mountain, marched to the polls while carrying signs reading "don't disenfranchise us" and chanting "North Dakota, you can't do that."
Across the state, there was little to no issue with new tribal IDs being accepted at the polls or voters being turned away at precincts on or near reservations.
Jamie Azure, tribal chairman of the Turtle Mountain Band of Chippewa, told ABC News that he believed the voter ID court fight and the ensuing response would motivate Native American voters about the importance of voting.
"They have woken a sleeping giant," he said.
Native American tribal leaders and voting rights activists had raised concerns about elections after the Supreme Court allowed North Dakota to proceed with its strict voter identification law. It requires voters show proof of a residential street address but many voters on the mostly rural reservations only had post office box addresses.
Tribal leaders accused the state of trying to suppress Native American votes, with all four tribes banding together after the Supreme Court's action to put out a statement condemning the "suppressive" voter ID law. Activists said the push for tighter voter ID laws came from a desire to block Native Americans, who largely back Democrats, from casting ballots.
In the weeks following the court's decision, tribes rushed to print new IDs and create addresses for voters. Since the Supreme Court's action on Oct. 9th, North Dakota's four largest tribes printed more than 3,500 new IDs.
The Spirit Lake Tribe sued the Secretary of State's office for emergency court action to block the law's implementation on and near reservations after the office repeatedly offered varied and often non-committal answers about whether the new IDs would be accepted at the polls. The tribe lost in federal court.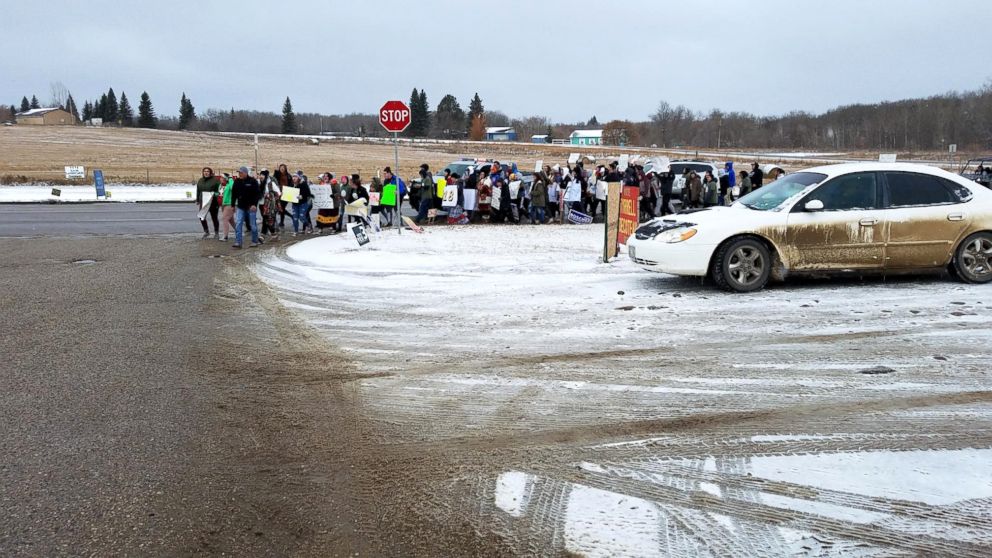 Courtney Yellow Fat, a tribal council member for the Standing Rock Sioux Tribe, told ABC News before the election, that the law represented a clear effort at blocking Native Americans from helping Democratic Sen. Heidi Heitkamp win re-election.
"After the election of Senator Heitkamp is when a lot of this came up through the legislature. And to us it's clearly suppression of our votes," Yellow Fat said.
On Tuesday, Heitkamp ultimately lost her re-election bid to Republican Kevin Cramer by more than 10 points, but the high Native American turnout still helped her gain votes. She won both Rolette and Sioux counties with more than 80 percent of the vote and won with more Democratic votes and higher margins in both counties than in her first victory in 2012.
ABC News' Janice McDonald, Cheyenne Haslett, and Lauren Pearle contributed reporting.