The TAKE with Rick Klein
Interested in
The Note?
Add The Note as an interest to stay up to date on the latest The Note news, video, and analysis from ABC News.
The 2020 race got a whole lot more interesting -- and a whole lot more complicated -- in the space of this week.
Ongoing turmoil has offered challenges on familiar fronts, with questions of sex, race and identity at the forefront.
Democrats who have grown used to moral clarity in opposing President Donald Trump, now have three Virginia state officials of their own whose conduct or alleged conduct have made easy questions hard to answer. A potential 2020 candidate, Sen. Elizabeth Warren, again had questions of her own ethnic self-identification on uncomfortable display.
Meanwhile, as Democrats dig in for the new legislative days ahead, Trump has chosen some of his own battle lines -- positioning himself as ready for battle against socialism and abortion, for starters.
The field of candidates is expected to expand again over the weekend. Fresh moves from former Rep. Beto O'Rourke and former Vice President Joe Biden suggest that the list of contenders could be shaken up even more in the weeks to come.
But the last few days have shown how presidential campaigns are far less about how candidates launch and plan than they are about how they adjust and respond.
The RUNDOWN with MaryAlice Parks
Congressional House Democrats meanwhile seemed to be on offense this week, even while ceding their floor to the president for his second State of the Union address.
At that annual speech, Speaker Nancy Pelosi gave some serious -- albeit quiet -- shade. Memes of her clapping, which seemed full of attitude, were still making the rounds online.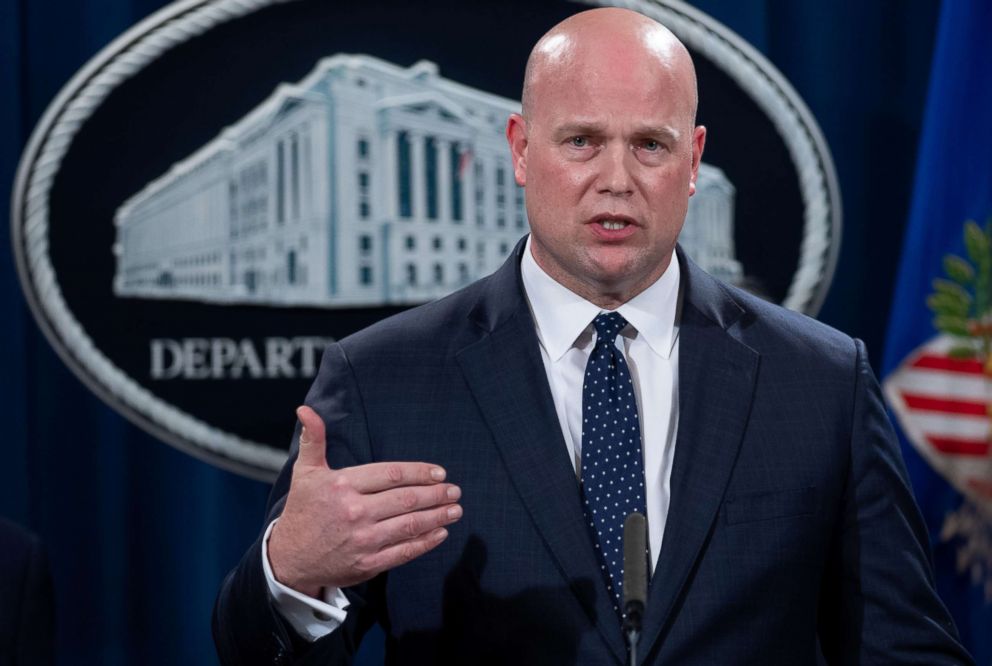 On a more substantive front, a group of progressives Thursday introduced a sweeping resolution aimed at combating climate change and investing renewable energy. The same day, lawmakers grilled government officials and learned that the Trump team first floated the idea of separating children from families at the border only one month after taking office.
The caucus will close the week Friday with a bit of a showdown between the chairman of the House Judiciary Committee and the Acting U.S. Attorney General Matthew Whitaker on full display. Threats of subpoenas on one side and deflection on the other, were setting up a possible legal battle about whether Democrats could compel cabinet members to talk about the special counsel or the president.
The TIP with Adam Kelsey
After months of speculation, midterm-related visits, exploratory committees and dances around seemingly inevitable campaigns, the upcoming weekend is shaping up to be the most substantial yet of the 2020 cycle.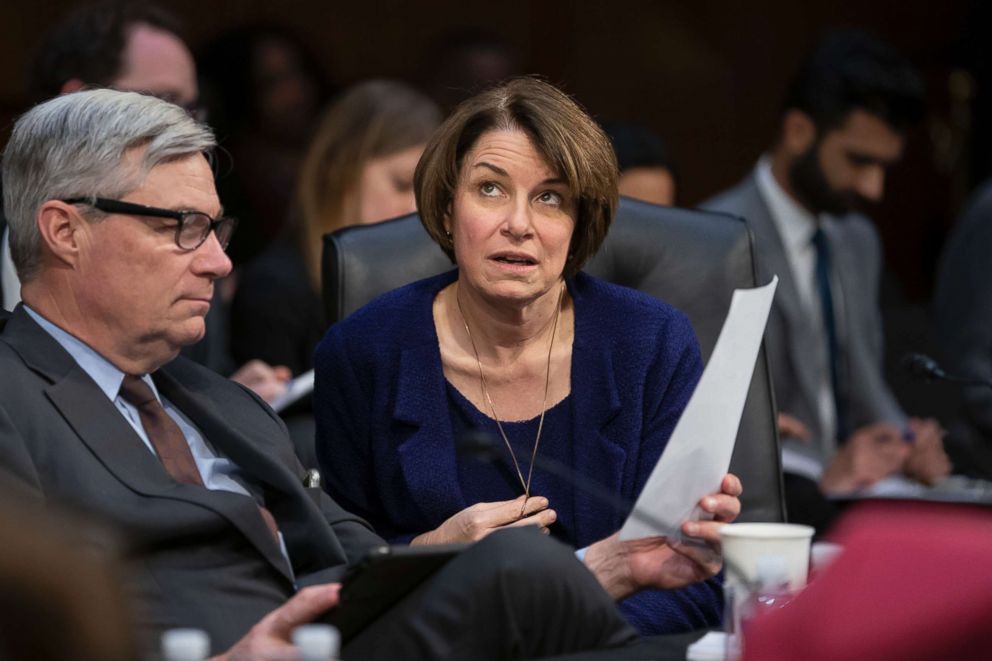 Five serious candidates and potential competitors will visit early voting states on Saturday and Sunday. Sen. Cory Booker, D-N.J., and South Bend, Indiana, Mayor Pete Buttigieg will be in Iowa. Sen. Sherrod Brown, D-Ohio, and Sen. Elizabeth Warren, D-Mass., will visit New Hampshire. And Sen. Kirsten Gillibrand, D-N.Y., will be in South Carolina. Warren is scheduled to make an announcement on Saturday in Lawrence, Massachusetts, and Sen. Amy Klobuchar, D-Minn., is set to disclose her future plans in Minneapolis Sunday.
Though the announcements have come fast and furious so far in 2019, the players have mostly been dipping their toes in the water one at a time, jetting off to disparate locations where they can individually command the local news cycle before ceding the spotlight to the next entrant to parachute in.
But now, with major names attending events so close they could carpool, the pressure to make a splash will almost certainly ramp up. Among a group that has -- thus far -- been exceptionally cordial, it could be time for the gloves to come off.
THE PLAYLIST
ABC News' "Start Here" Podcast.
Friday morning's episode features ABC News' Mike Levine, who explains the contentious back and forth between acting Attorney General Matthew Whitaker and congressional Democrats, leading up to his scheduled appearance Friday on Capitol Hill. Then, ABC News' Cheyenne Haslett and Stephanie Ebbs explain the "Green New Deal." http://apple.co/2HPocUL
WHAT YOU NEED TO KNOW TODAY
President Donald Trump receives his annual physical exam at 12:45 p.m.
The House of Representatives Judiciary Committee will hold a hearing with acting Attorney General Matthew Whitaker at 9:30 a.m.
Sen. Amy Klobuchar, D-Minn., will make an announcement in Minneapolis at Bloom Island Park at 1 p.m. on Sunday.
Sen. Elizabeth Warren, D-Mass., appears set to announce a presidential campaign Saturday in Lawrence, Massachusetts, at 11 a.m. She will then make an appearance in New Hampshire Saturday afternoon.
Presidential candidate Sen. Kirsten Gillibrand, D-N.Y., will meet with students at South Carolina State University Friday at 3:30 p.m. and then visit different parts of the state on Saturday and Sunday.
Presidential candidate Sen. Cory Booker, D-N.J., will host meet-and-greet events throughout Iowa on Friday and Saturday. On Sunday, the senator will visit to South Carolina and stay until Monday.
South Bend, Indiana, Mayor Pete Buttigieg, will make his first visit to Iowa since announcing his exploratory committee on Friday and Saturday. He will make five stops throughout the state.
Sen. Sherrod Brown, D-Ohio, will be on his "Dignity of Work" tour through New Hampshire on Friday and Saturday. He will keynote the New Hampshire Young Democrats' Granite Slate Awards on Saturday at 7 p.m.
Sunday on "This Week": The Powerhouse Roundtable debates the week in politics, with ABC News Chief White House Correspondent Jonathan Karl, ABC News Contributor and former New Jersey Gov. Chris Christie, Washington Times senior opinion columnist Monica Crowley, and former Tallahassee Mayor and Florida gubernatorial candidate Andrew Gillum.
Download the ABC News app and select "The Note" as an item of interest to receive the day's sharpest political analysis.
The Note is a daily ABC News feature that highlights the key political moments of the day ahead. Please check back Monday for the latest.