The Note: Facebook's self-regulation failure
It's a critical period for Silicon Valley and its relationship with Washington.
The TAKE with Rick Klein
"Facebook is an idealistic and optimistic company," Facebook founder and CEO Mark Zuckerberg plans to tell Congress today.
These are not particularly idealistic or optimistic times, of course. And if Facebook and his tech brethren plan to use naivete as a shield, Zuckerberg and his counterparts won't find many – or maybe any – friends on Capitol Hill during a critical period for Silicon Valley and its relationship with Washington.
The two days of congressional hearings Zuckerberg is set to experience could mark a pivot point in how big tech interacts with federal policymakers.
The era of self-regulating benign neglect looks to be ending in apparent failure, with a massive data scandal and blaring warning signs that Russia is again using information warfare to meddle in an election.
Zuckerberg will have to endure a loud few days of lawmaker venting. But what happens next – as Congress and a sometimes unpredictable administration look to balance privacy, connectivity, and the free market – will echo for far longer.
The RUNDOWN with MaryAlice Parks
Following an FBI raid on the home and offices of his personal lawyer, Michael Cohen, President Donald Trump is once again openly warring with the Department of Justice, calling ongoing investigations that continue to strike into his inner circle "biased" and "a disgrace."
Speaking to reporters Monday, Trump said he heard someone "broke into" Cohen's offices, making it sound as if law enforcement agents were not just wrong but acting criminally.
Obviously, though, the fact that federal prosecutors were able to get a search warrant like this means they persuaded a judge that there could be evidence of criminal wrongdoing.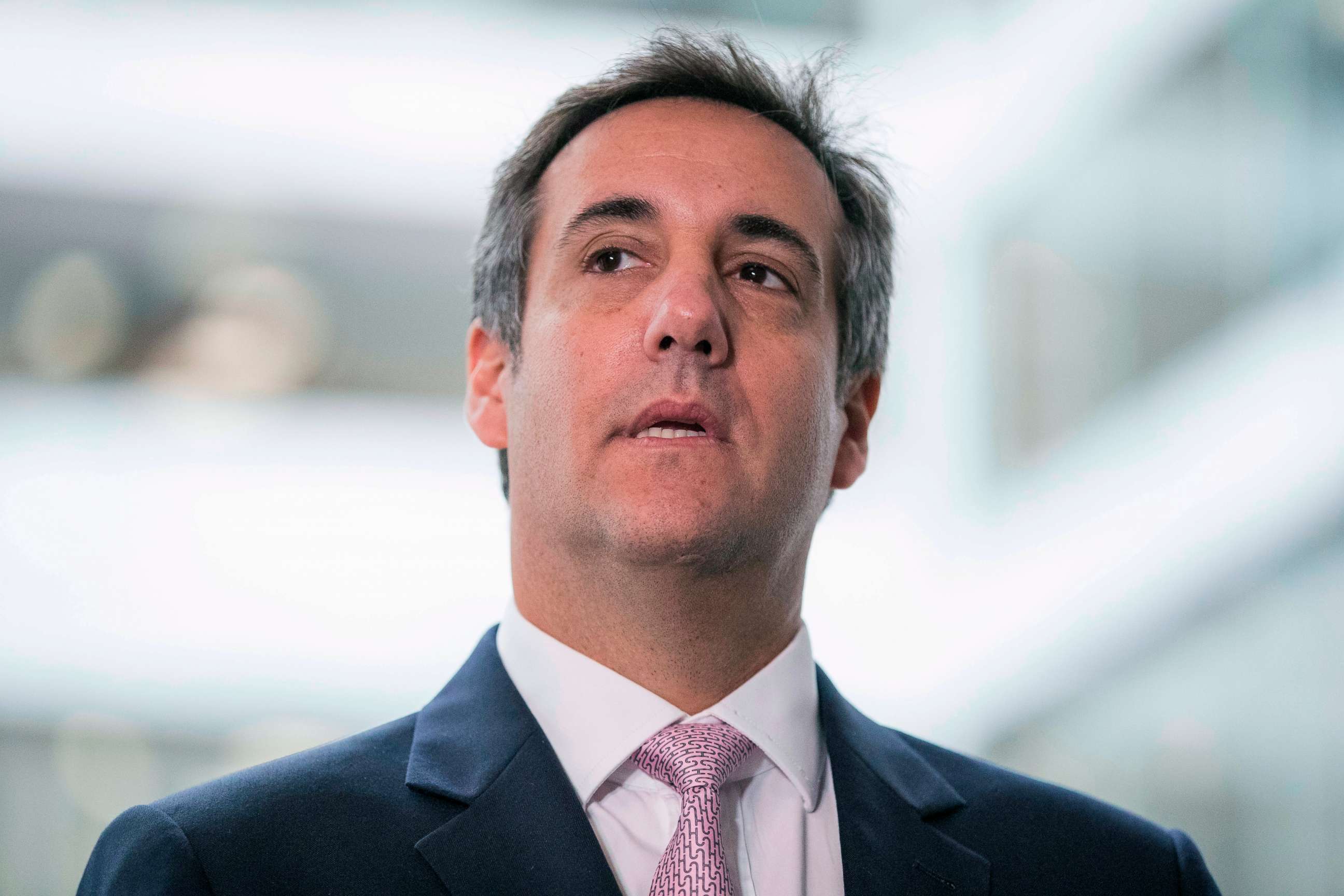 Last week, the president cemented his relationship with Cohen, punting all inquiries about a payment to an adult film star - to him. "Michael's my attorney, and you'll have to ask Michael," he said on Air Force One.
According to Cohen's lawyer, the FBI officials seized sensitive attorney-client communications during their raids. If true, that's a move not done lightly, nor likely by mistake, especially when the client is presumably not a normal one but president of the United States.
The TIP with Christopher Donato
It's been a whirlwind few days for Republicans running to replace Tennessee GOP Sen. Bob Corker. On Saturday, the Tennessee Republican Party announced that its State Executive Committee (SEC) "unanimously voted to support the removal of contested candidates from the ballot…"
The SEC action would remove seven U.S. Senate candidates "who were properly challenged and found not to meet the requirements to be determined a bona fide Republican." The state's GOP bylaws require that candidates be active members of the party and have voted in three of the last four Republican primaries in their county of residence.
One of the candidates removed from the ballot is former Memphis Grizzlies team eye doctor, Rolando Toyos. At a news conference in Nashville Monday, Toyos insisted he "has been active in the party." Toyos told supporters that "If you look at my voting record, I've been voting, and the last voting records show I've been voting in the generals, so It's not a matter of me not voting in these elections." Toyos' voting records, which he posted to his personal Facebook page, show he's voted in the last four general elections, but not in three of the last four primary elections. His campaign threatened a lawsuit if he's barred from the ballot.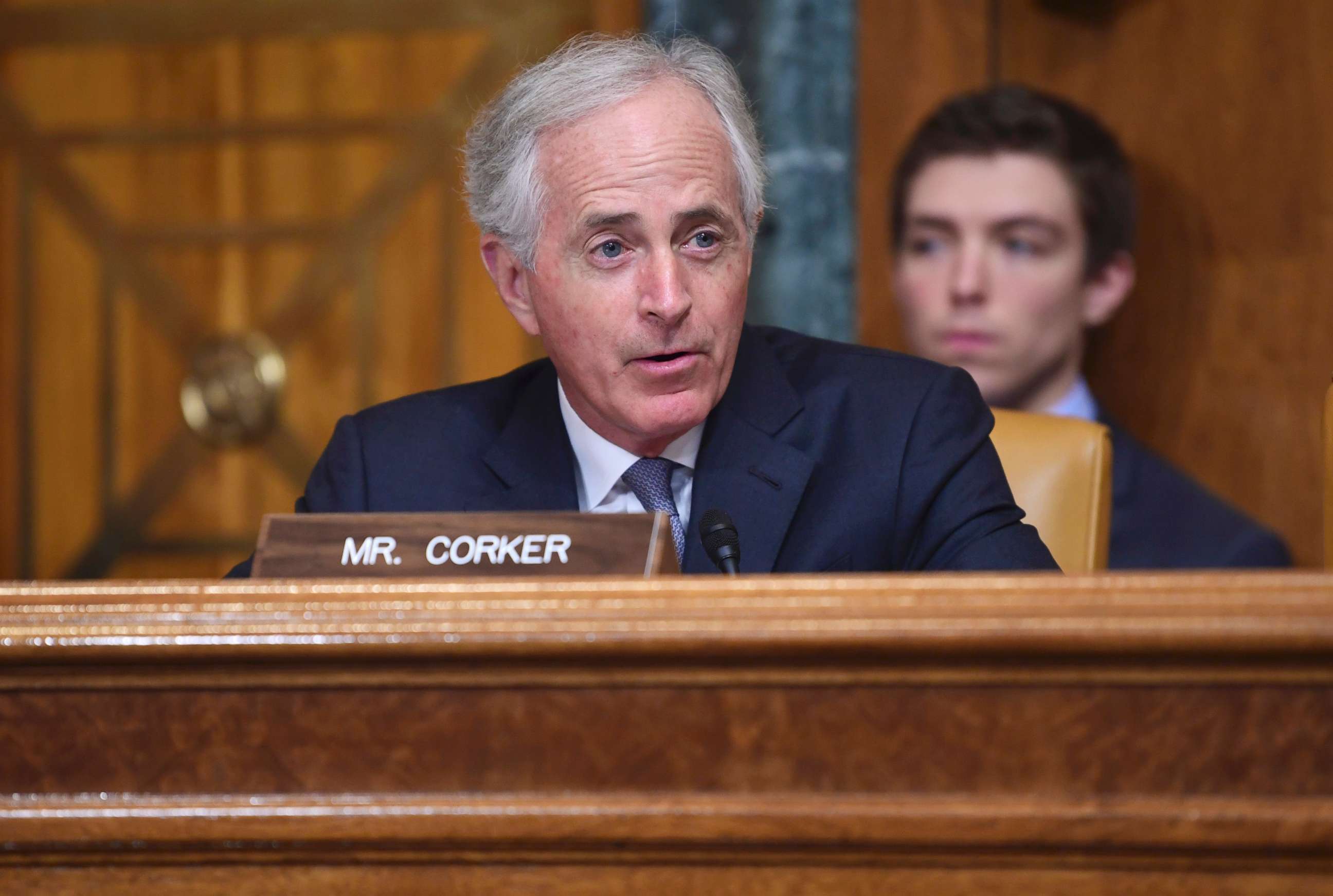 Corker, who has reaffirmed his decision to retire from his Senate seat at the end of his term, had remained silent and hadn't supported a candidate running for the Aug. 2 primary. That changed Monday afternoon when Corker took to his personal Twitter account, writing "Now that the Republican primary has essentially concluded, I am sending a contribution to Representative Marsha Blackburn's campaign and wish her well in her race for the U.S. Senate."
While Corker's announcement wasn't an explicit endorsement, Blackburn retweeted Corker and added that she appreciates his support.
WHAT YOU NEED TO KNOW TODAY
• President Trump meets with the Emir of Qatar at noon in the Oval Office. A pool spray is scheduled.
• The President hosts the 2017 NCAA Football National Champions - The Alabama Crimson Tide - at the White House at 3:15 p.m.
• White House press secretary Sarah Sanders holds a briefing at 2 p.m.
• Facebook CEO Mark Zuckerberg appears before the Senate Judiciary and Commerce committees to address concerns about his company at 2:15 p.m.
• The Partnership for Safe Medicines holds a briefing with legislators on threats posed by illegally-imported fentanyl at 10 a.m.
QUOTE OF THE DAY
"It's an attack on our country, in a true sense. It's an attack on what we all stand for." – President Trump Monday on the FBI raid of the offices of his longtime personal attorney Michael Cohen.
NEED TO READ
Trump calls raid on his personal lawyer's home and offices 'a disgrace.' At a meeting late Monday with senior military leadership at the White House, Trump described the raid as a break-in. (Justin Fishel) https://abcn.ws/2qk1SHK
FBI raids home, offices of Trump's personal attorney Michael Cohen. FBI agents raided the New York home and offices of President Donald Trump's longtime personal attorney Michael Cohen on Monday following a referral from Special Counsel Robert Mueller. (Matthew Mosk, Josh Margolin, Aaron Katersky and Meghan Keneally) https://abcn.ws/2Hm8hcV
US pushing UN resolution to investigate alleged Syria chemical weapon attacks. U.S. Ambassador to the United Nations Nikki Haley is urging the Security Council to adopt a resolution that condemns the reported chemical weapons attack in Syria over the weekend and would re-establish a U.N. investigative body to determine whether chemical weapons were used -- but if not, the U.S. would take action. (Conor Finnegan) https://abcn.ws/2H8OLmE
Trump says 'major decisions' on Syria coming in next 24 to 48 hours. During a meeting with his Cabinet on Monday, the president said intelligence assessments are underway and his administration will be making "some major decisions" on Syria over the next 24-48 hours. (Alisa Wiersema) https://abcn.ws/2uYukE2
Mattis on possible US airstrikes in Syria: 'I don't rule out anything, right now.' Defense Secretary James Mattis is not ruling out possible U.S. airstrikes against Syria in the wake of an apparent chemical weapons attack on a rebel area in Syria that killed dozens of civilians. (Luis Martinez) https://abcn.ws/2IDbpR0
Lawmakers urge Trump to respond to Syria attack but divided on how. As President Donald Trump gives a time frame for his decision on how he will respond to the Assad regime's latest alleged use of chemical weapons on its own people, lawmakers are urging Trump to act, but so far are divided on what he should actually do. (Ali Rogin) https://abcn.ws/2qkvJzZ
Cindy Hyde-Smith swearing in gives US Senate historic number of women. Republican Cindy Hyde-Smith was sworn in as the first female senator from Mississippi on Monday, bringing a record number of 23 women serving in the U.S. Senate. (Emily Goodin) https://abcn.ws/2GKvYyx
Florida Gov. Rick Scott enters Senate race, setting up expensive challenge to Democrat Bill Nelson. Florida Gov. Rick Scott announced his challenge to incumbent Democratic Sen. Bill Nelson on Monday, setting up an epic election battle that could help determine which party controls the U.S. Senate. (Emily Goodin) https://abcn.ws/2Jyhdgb
Sen. Tammy Duckworth becomes first sitting senator to give birth while in office. While Duckworth, 50, is the first senator to give birth while holding that title, this isn't her first time doing so while serving in public office. (Meghan Keneally) https://abcn.ws/2qnhuK6
The New York Times gives a rundown of the likely questions Mark Zuckerberg will face during his congressional hearings this week. https://nyti.ms/2GOueVa
FiveThirtyEight takes a look at the ways Russia could influence the 2018 midterm elections. https://53eig.ht/2Ex7rqx
The Note is a daily ABC News feature that highlights the key political moments of the day ahead.