The TAKE with Rick Klein
Democrats may be destined to relitigate the fight that defined 2016 for the party, with old battles re-emerging for Bernie Sanders and Hillary Clinton.
That doesn't mean the Democratic Party has to like that, though, and that's where the hopes of some fresher faces in the still-emerging field come in, offering contrasts that are generational and attitudinal, more than ideological.
The Sanders-Clinton rift overshadowed, in part, a weekend where Sanders flexed his organizational muscle, with massive rallies in Brooklyn and Chicago showcasing the biography of the party's most recent runner-up.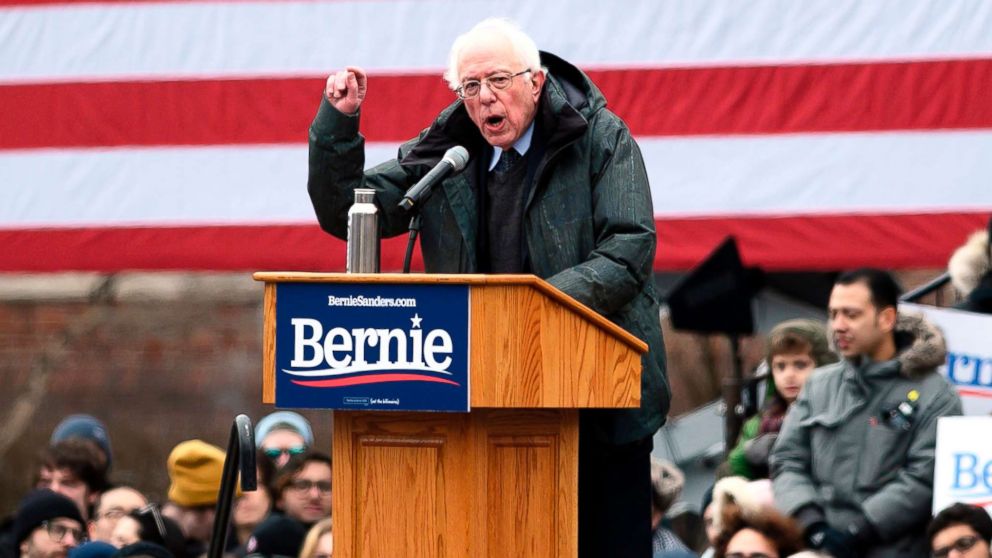 Sanders' comment on ABC's "The View" on Friday -- where he said he doesn't plan to seek Clinton's advice and cited "fundamental differences" between them -- is a reminder that nothing is forgotten or forgiven in Democratic politics.
But candidates who don't bear scars from 2016 are beginning to emerge. Washington Gov. Jay Inslee is likely to be followed in the 2020 field by former Colorado Gov. John Hickenlooper, in a far-outside-the-Beltway lane. And former Rep. Beto O'Rourke, barely a known political presence in the last presidential cycle, is promising to share his decision soon.
One thing those three share: Few people remember -- and fewer care -- how they lined up when Democrats split themselves in two last time around.
The RUNDOWN with MaryAlice Parks
Democratic Chairman of the House Judiciary Committee Rep. Jerry Nadler, D-N.Y., made it clear on Sunday that he did not think his party or his committee had the facts to start impeachment hearings, but that they might get them down the road. In tone and demeanor, Nadler tried to tamp down any buzz that impeachment proceedings could be on the near horizon.
"We don't have the facts yet," he told ABC News' Chief Anchor George Stephanopoulos.
Nonetheless, Nadler left the door open during his interview on "This Week," when he admitted that he did think the president had obstructed justice and that any effort to "sabotage a fair election would be an impeachable offense."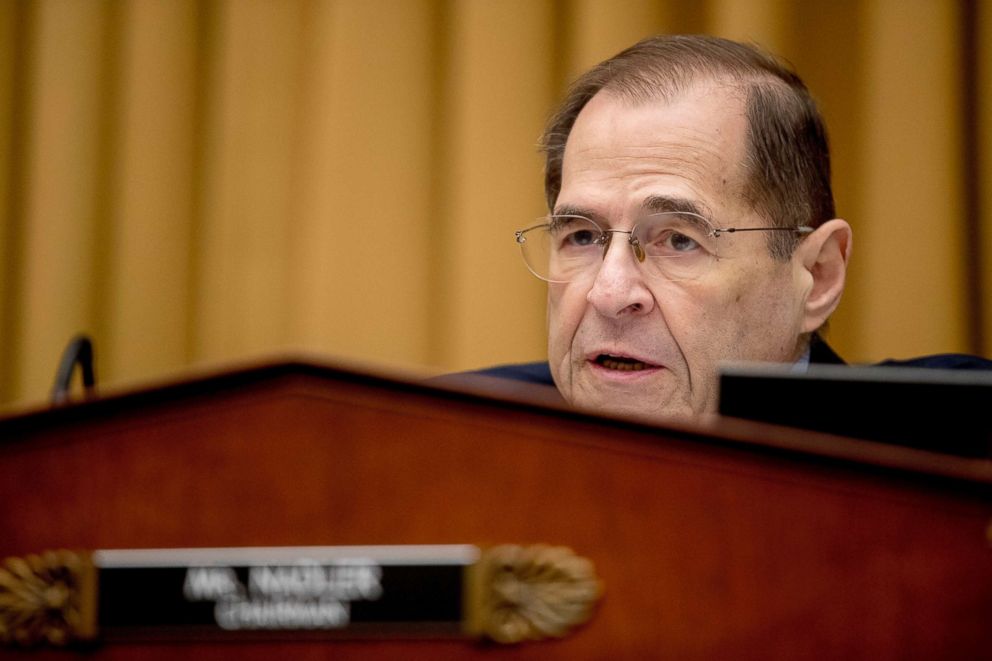 What's clear is that Democrats plan next to methodically continue their investigations and build a case -- aka write a political narrative -- to present to the public.
According to the chairman, those next steps start first thing this week. Nadler announced that his committee Monday would be "issuing document requests to over 60 different people and individuals from the White House, to the Department of Justice, Donald Trump Jr., Alan Weisselberg to begin investigations to present the case to the American people about obstruction of justice, corruption and abuse of power."
The TIP with John Verhovek
Campaigning on a single issue is a gambit that has not seen much success, but Washington Gov. Jay Inslee's promise to make combating climate change the heart and soul of his 2020 campaign is a test of whether a singular focus will break through in a chaotic media environment.
"I think the governor -- Jay Inslee -- I think is actually smart because if you have a singular issue you're talking about, and you can get 10 percent or 12 percent or 13 percent of the vote, your whole goal at this point in time is to get in the top five," said ABC News' Matthew Dowd on "This Week."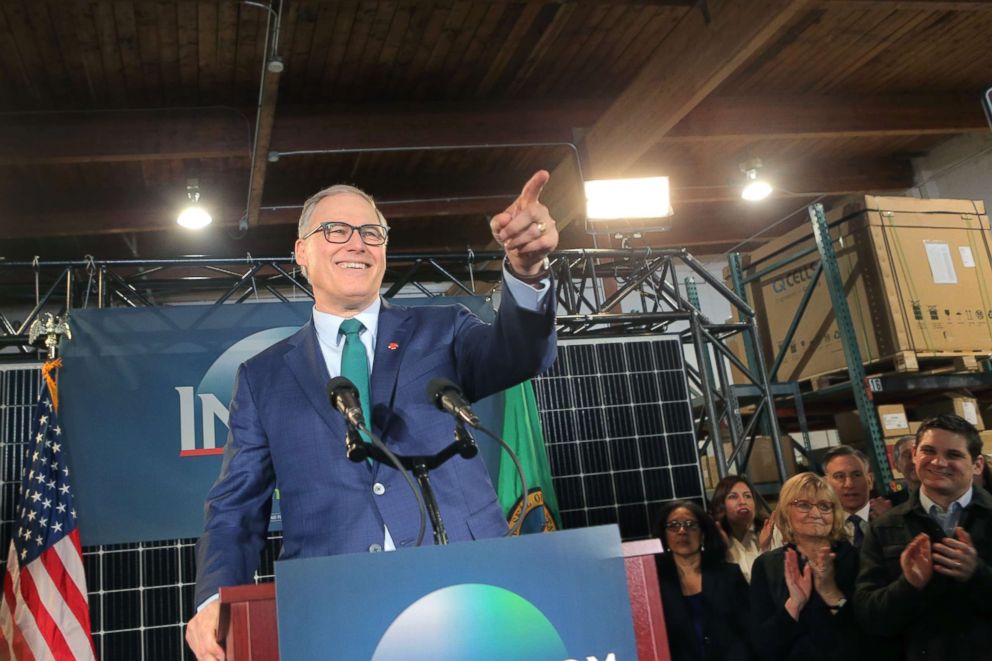 Ross Perot's eccentric presidential bids in the 1990s were almost solely focused on the rising national debt, a focus that enabled him to run one of the most successful third-party campaigns in American history. But Inslee isn't just betting on support from environmentalists or climate hawks. He is making the argument that climate change is connected to a host of policy challenges facing the country, from healthcare to national security to racial justice.
"We know climate change is as much a matter of equity as it is a matter of ecology," Inslee said during his announcement speech Friday. "It is the communities of color that suffer from climate change first and worst."
THE PLAYLIST
ABC News' "Start Here" Podcast. Monday morning's episode features ABC News' Tara Palmeri, who tells us why House Democrats are requesting Trump-related documents from more than 60 individuals. Then, ABC News Chief National Affairs Correspondent Tom Llamas and ABC News' Adam Kelsey analyze Trump's wide-ranging CPAC speech. http://apple.co/2HPocUL
WHAT YOU NEED TO KNOW TODAY
Presidential candidate Gov. Jay Inslee will be on ABC's "The View."
The North Carolina Board of Elections will hold a public meeting at 1 p.m. in Raleigh to set a calendar for a the new 9th Congressional District election.
South Bend, Indiana, Mayor Pete Buttigieg will host meet-and-greets in Davenport, Iowa City and Cedar Rapids, Iowa, beginning at noon CST.
Presidential candidate Rep. Tulsi Gabbard, D-Hawaii, will deliver a foreign policy lecture at Brown University from 2:30-4 p.m. in Providence, Rhode Island.
Download the ABC News app and select "The Note" as an item of interest to receive the day's sharpest political analysis.
The Note is a daily ABC News feature that highlights the key political moments of the day ahead. Please check back tomorrow for the latest.