The TAKE with Mary Bruce and Justin Fishel
The president can fight, but can he win?
With the legal challenges to his national emergency declaration beginning to pile up, Donald Trump said his wall will win in the Supreme Court. Maybe -- and maybe, politically, it won't even matter.
The Trump team is already trying to spin his failure to build the wall into a campaign win.
The president relishes a fight and this is guaranteed to be a good one. Consider what he's up against.
First, his Justice Department has already warned him that his actions to circumvent Congress for wall funding are sure to face, at the least, a temporary injunction.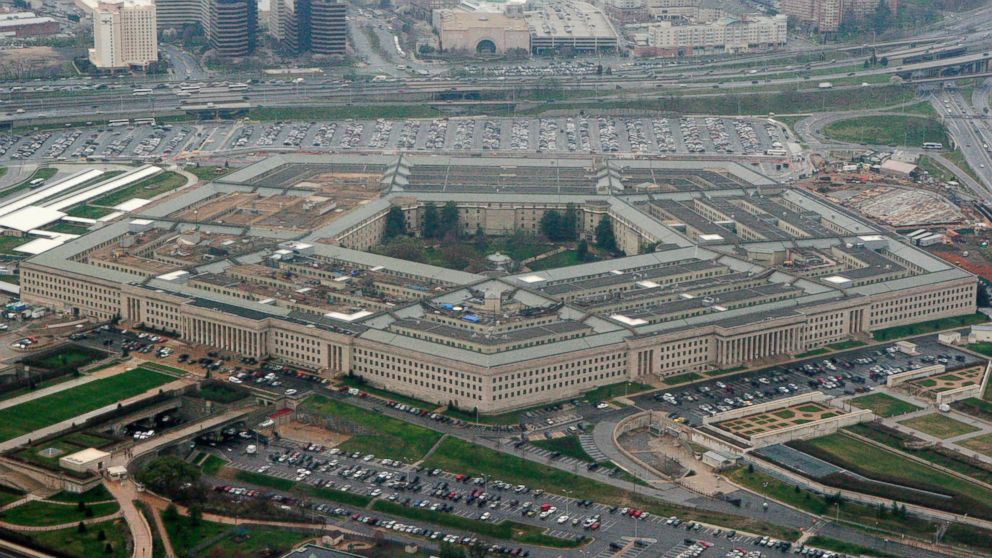 And second, that piggy bank he wants to smash open is camo-colored with an armored shell. He wants to pull $5 billion from the Pentagon. Even from the government's largest department, that's no drop in the bucket.
"I don't want to go into details," Trump said of how that money would be otherwise used, "but it didn't sound too important to me."
But that funding is important for lawmakers whose districts benefit, and you can expect more of them to cry foul about the military construction budget in the days ahead.
And former Department of Homeland Security official and ABC News contributor, John Cohen, reminded us all that if you pull from the Pentagon's drug interdiction money, as the president plans, you literally are pulling money from operations that prevent drugs from coming into the United States, which, after all, is one of the reasons the president argues the wall is so desperately needed.
The RUNDOWN with John Verhovek
For the first time this week, the public is getting a glimpse into the alleged election fraud scheme that threw the result of a hotly contested North Carolina congressional race into doubt and raised the specter of an entirely new election.
A new election would likely be seen as the first major political barometer of the country since the 2018 midterm elections. The 9th Congressional District is a competitive, suburban community that could give a good idea of post-2018 swing areas.
The hearing held by the North Carolina State Board of Election into the result of the 2018 race in the state's 9th Congressional District continues Tuesday, after investigators Monday began to lay out evidence they say shows a "coordinated, unlawful and substantially resourced" absentee ballot scheme.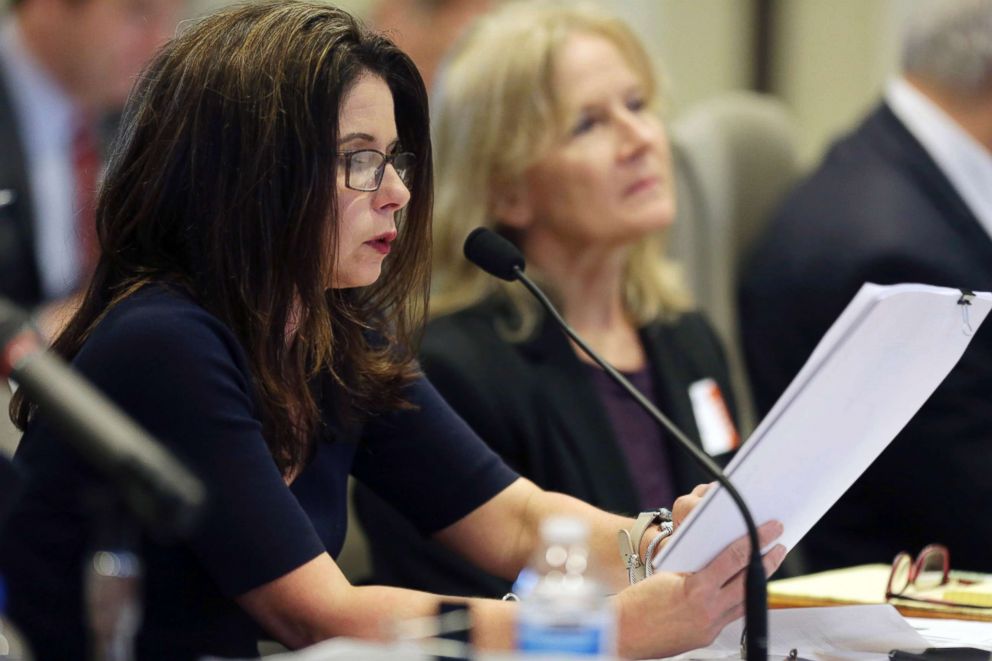 While the facts of the case, including alleged payments between $150 and $200 to collect absentee ballot request forms and return them to the operation's supposed ringleader, are not just shocking, they could result in the nation's first competitive special election of 2019. There are two other special elections looming, one in Pennsylvania and another in North Carolina, that are not expected to be competitive because they're deep-red districts.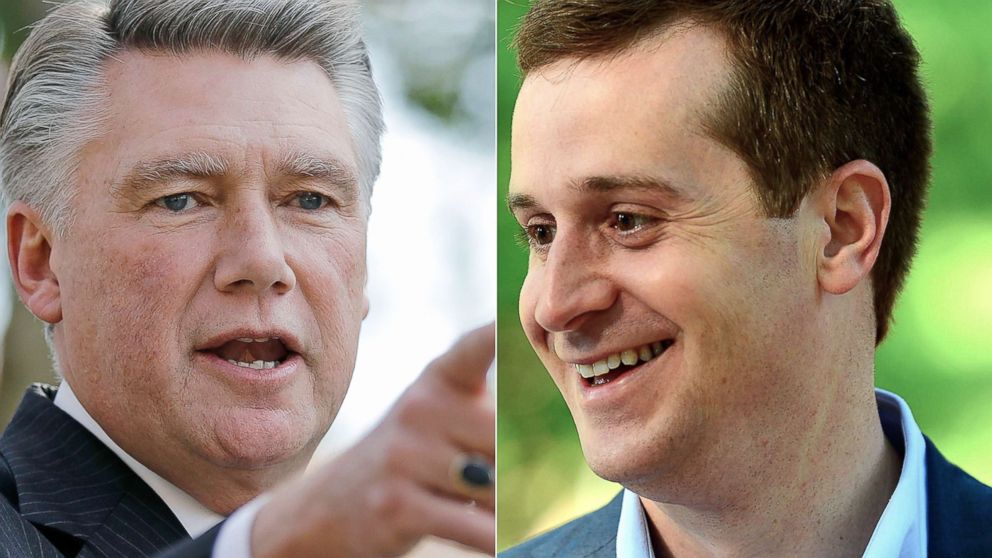 Republican Mark Harris emerged as the victor last November by just 905 votes over Democrat Dan McCready, but a special election later in 2019 in a district that includes parts of suburban Charlotte could spell trouble for a GOP still reeling from its 40-seat loss in the House last year.
The Board of Elections has yet to hear from either candidate about the alleged election fraud, but with a lengthy witness list the hearing likely will continue to expose a tangled web of money and political trickery the likes of which haven't been uncovered publicly in decades.
The TIP with Adam Kelsey
A crowded field of Democratic candidates includes older, establishment men and upstart minority women. Celebrity endorsements. Big-money donors. That may sound like the 2020 presidential race, but you also could apply those descriptors to Chicago's mayoral election, which takes place one week from today.
Though the officially non-partisan contest has mostly bubbled under the national radar, the candidate or candidates -- it's unlikely anyone will receive a majority of the vote next week, which would force a two-person April runoff -- who emerge may soon find themselves under a brighter spotlight.
2019's early campaign declarations are demonstrating that the mayor's office is gaining esteem as an executive and legislative training ground. Sens. Cory Booker and Bernie Sanders held the position in Newark, New Jersey, and Burlington, Vermont, respectively, as did former Colorado Gov. John Hickenlooper in Denver. South Bend's Pete Buttigieg is in the race, Michael Bloomberg and Bill de Blasio continue to flirt with bids, and Eric Garcetti and Mitch Landrieu were once considered formidable potential candidates.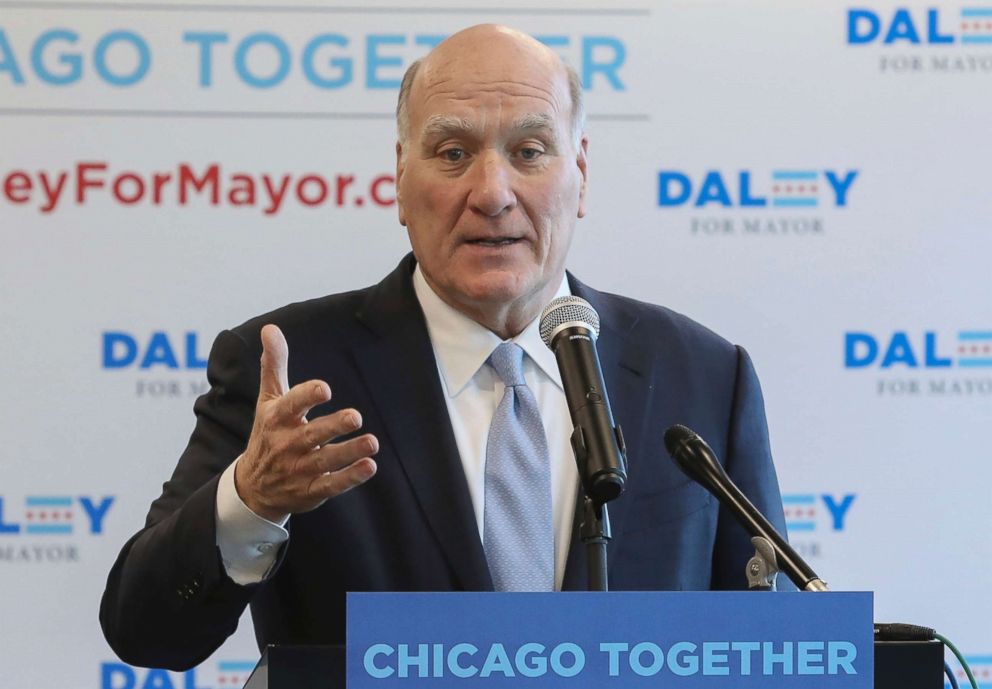 More immediately, however, the results may provide a preview of whether Democrats prefer the experience of an establishment candidate like former White House Chief of Staff Bill Daley, whose father and brother combined to hold the office for more than four decades, or one of a number of the diverse City Hall outsiders, including former Illinois Comptroller Susana Mendoza, former Chicago Police Board President Lori Lightfoot or the Kanye West and Chance the Rapper-backed community organizer Amara Enyia.
THE PLAYLIST
ABC News' "Start Here" Podcast. Tuesday morning's episode features ABC News' Mike Levine, who explains why the president is hitting back against Andrew McCabe following the former deputy FBI director's "60 Minutes"y interview. And, ABC News' Rachel Scott tells what recent speeches by Joe Biden and Mike Pence at the Munich Security conference tell us about the 2020 presidential race. http://apple.co/2HPocUL
ABC News' "The Investigation" Podcast. In episode 2 of "The Investigation," Kyra Phillips and ABC News Senior Executive Producer Chris Vlasto sit down with Michael Cohen's lawyer Lanny Davis who says his client, Donald Trump's former "fixer" and personal lawyer, is ready to share his personal experiences with Trump, including "behind closed doors" accounts that Davis called "chilling." Plus, analysis with our investigative team and the latest developments from ABC News Senior Justice Correspondent Pierre Thomas, as we count down the days and weeks to the handoff of the special counsel's report from Robert Mueller to newly confirmed Attorney General Bill Barr. http://apple.co/2BlcX0N
WHAT YOU NEED TO KNOW TODAY
Former Deputy Director of the FBI Andrew McCabe appears on ABC's "The View" at 11 a.m.
President Donald Trump meets with Secretary of State Mike Pompeo and Secretary of Homeland Security Kirstjen Nielsen at 11:30 a.m. and 12:15 p.m., respectively, in the Oval Office. At 1 p.m. he lunches with Vice President Mike Pence, and later participates in a signing ceremony for Space Policy Directive 4.
The North Carolina State Board of Elections holds a public evidentiary hearing into possible election fraud in the 2018 general election in North Carolina's 9th Congressional District at 10 a.m. in Raleigh, North Carolina.
Former Maryland Rep. John Delaney hosts a roundtable and two meet-and-greets throughout Iowa.
Sen. Kamala Harris, D-Calif., continues her first presidential campaign visit to New Hampshire.
Former Vice President Joe Biden delivers remarks at the University of Pennsylvania at 3 p.m.
The Note has a new look! Download the ABC News app and select "The Note" as an item of interest to receive the day's sharpest political analysis.
The Note is a daily ABC News feature that highlights the key political moments of the day ahead. Please check back tomorrow for the latest.