The TAKE with Rick Klein
If you're going to have an utter meltdown in state leadership, the Democratic Party almost couldn't choose a worse place for it to happen than Virginia -- or at a moment as inauspicious as this.
A Southern state with a complicated and unsettled history around race now has a governor and the second man in the line of succession grappling with decades-old revelations of racist and offensive costumes.
The man in between in that hierarchy is a 39-year-old African-American lieutenant governor who's facing a sexual assault allegation that he is vigorously denying. All three men are Democrats, and the next in line after them is the state House speaker -- a Republican.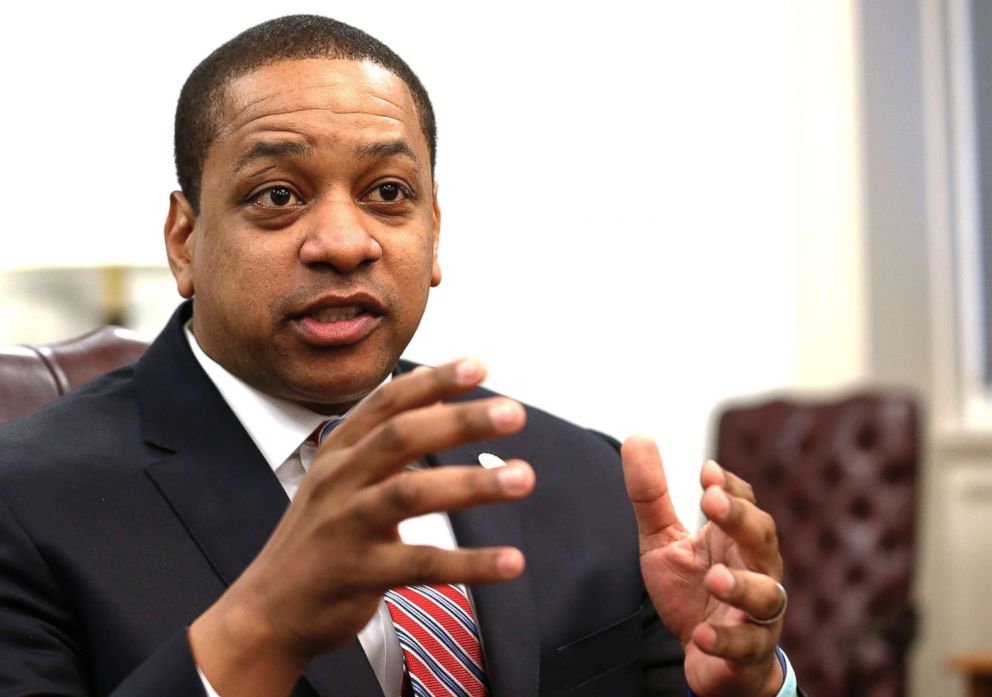 The unprecedented leadership crisis, landing in the middle of a busy and brief legislative term, puts Democrats' sensitivities on race and the #metoo movement to a harsh test.
Every Democrat running in 2020 is going to face questions of whom to believe and who should stay and go -- questions made more legitimate by the Brett Kavanaugh battles of last fall.
The allegations surrounding all three men are nuanced and complicated, and most likely deserve slow processes that take each on their merits.
But now they're mixed together, at a political moment sped up by 2020 contenders.
The RUNDOWN with MaryAlice Parks
With the government open and the State of the Union in the rear view mirror, there is a sense that this new Congress is finally getting down to brass tacks.
While there is another possible partial government shutdown looming, there are also committee assignments and hearings underway as both parties plug away at the priorities they laid out to voters.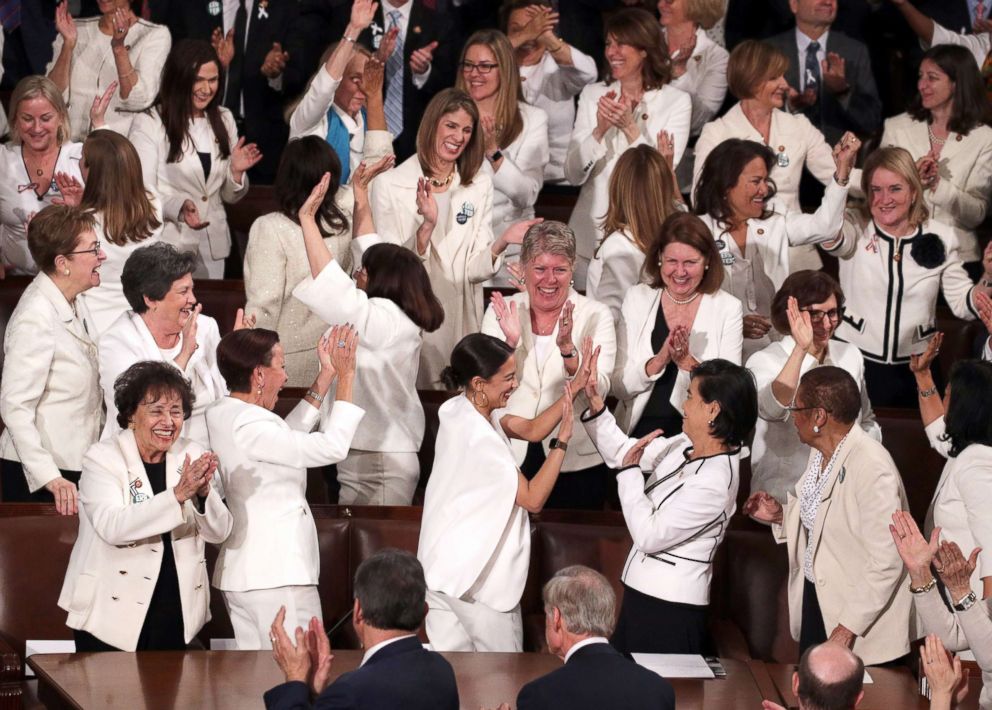 Having just taken back the majority -- and thus the ability to dictate the schedule -- Democrats in the House are looking to make a splash with their docket.
Wednesday they called the first hearing on gun safety on Capitol Hill in eight years as well as multiple hearings on climate change and health care. Thursday their hearings, among other things, will be looking at the prospects of a $15-an-hour minimum wage, the "failures" of the Trump administration's family-separation policy at the border and the health of the oceans.
It's possible both parties will continue to talk past each other, but one thing divided government brings is a bigger range of issues to the table.
The TIP with John Verhovek
As Sen. Elizabeth Warren appears set to announce her presidential campaign this weekend in Massachusetts, the new questions around her claims of Native American heritage threaten to derail a candidate whose train hasn't left the station.
Warren gave a lengthy apology Wednesday on Capitol Hill, but couldn't rule out the possibility of other documents from her past on which she may have made similar claims.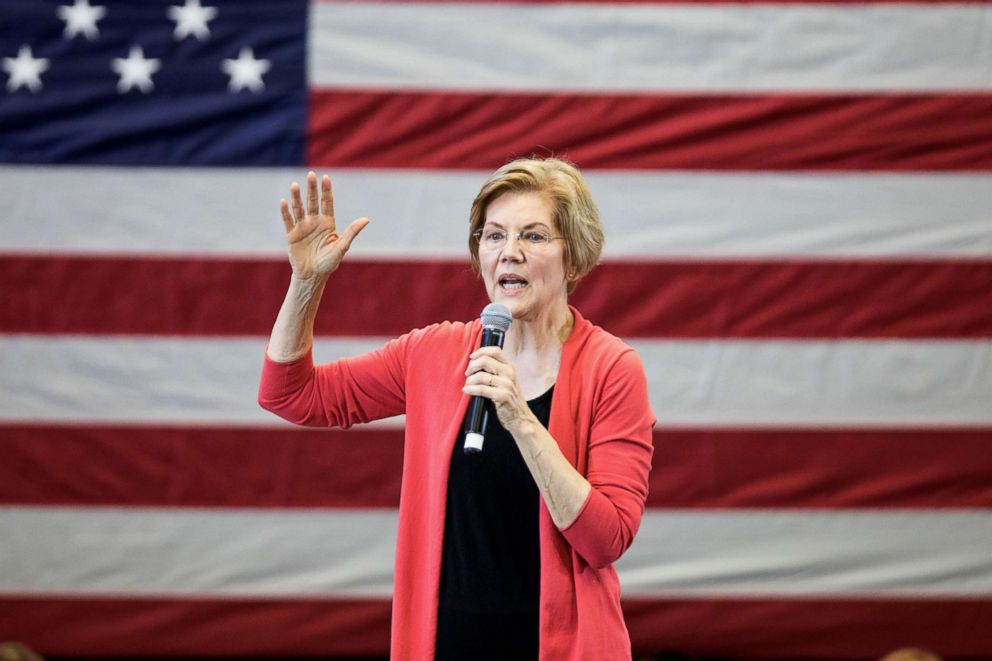 "So all I know is, during this time period, this is consistent with what I did because it was based on my understanding from my family's stories," Warren told ABC News.
That possibility again makes it hard to believe this is the last we will hear of the issue, which puts Warren at a distinct disadvantage in terms of her ability to get her message out unhindered by controversy.
"At a time when Democrats want to make an argument on integrity, this hampers her ability to do just that," ABC News Chief Political Analyst Matthew Dowd said in an interview.
THE PLAYLIST
"Start Here"Thursday morning's episode features ABC News Chief National Correspondent Tom Llamas and ABC News Political Director Rick Klein, who give us the latest on the chaos in Virginia. Then, ABC News Chief Congressional Correspondent Mary Bruce tells us how 2020 presidential hopeful Sen. Elizabeth Warren is responding to another controversy. http://apple.co/2HPocUL
"The Investigation"A new podcast from the ABC News investigative team and ABC Radio will offer a behind-the-scenes look at special counsel Robert Mueller's investigation into Russian interference in the 2016 presidential election. The show debuts Feb 12. -- here's a teaser.
WHAT YOU NEED TO KNOW TODAY
President Donald Trump and Vice President Mike Pence attend the National Prayer Breakfast at 8 a.m.
The president participates in the National Security Presidential Memorandum Signing to Launch the "Women's Global Development and Prosperity" initiative at 1:45 p.m.
Sen. Kamala Harris, D-Calif., will be a guest speaker at the annual Thurgood Marshall College Fund Historically Black Colleges and Universities "Fly-In" at the J.W. Marriott in Washington at 8 a.m.
The Senate Judiciary Committee debates and votes on the U.S. Attorney General William Barr nomination to proceed the vote out of committee at 10 a.m.
The Note is a daily ABC News feature that highlights the key political moments of the day ahead. Please check back tomorrow for the latest.