The National Rifle Association has acknowledged two dozen additional contributions from Russian donors since 2015 in a significant departure from their previous claim that only one Russian had donated to the controversial gun-rights group.
After telling ABC News the organization had received a single contribution of less than $1,000 from one Russian individual, the NRA revised that total in an April 10 letter to Sen. Ron Wyden, an Oregon Democrat, who has been pushing to learn more about the NRA's election spending.
"Given your focus on potential Russian influence between 2015 and the present, we reviewed our financial records for that period," wrote John C. Frazer, the NRA's Secretary and General Counsel. "During that time, the NRA received a total of approximately $2512.85 from people associated with Russian addresses (which may include U.S. citizens living in Russia), or known Russian nationals living in the United States."
"Of this total, about $525 was from two individuals who made contributions to the NRA," Frazer continued. "The rest consisted of routine payments from about 23 individuals for membership dues and additional magazine subscriptions."
Steven Hart, outside counsel to the NRA, told ABC News a different story in March.
"We have one contribution from a Russian," Hart said, adding that "the donation was the person's membership dues" and was not used for election-related activities" and "was not a major donor program."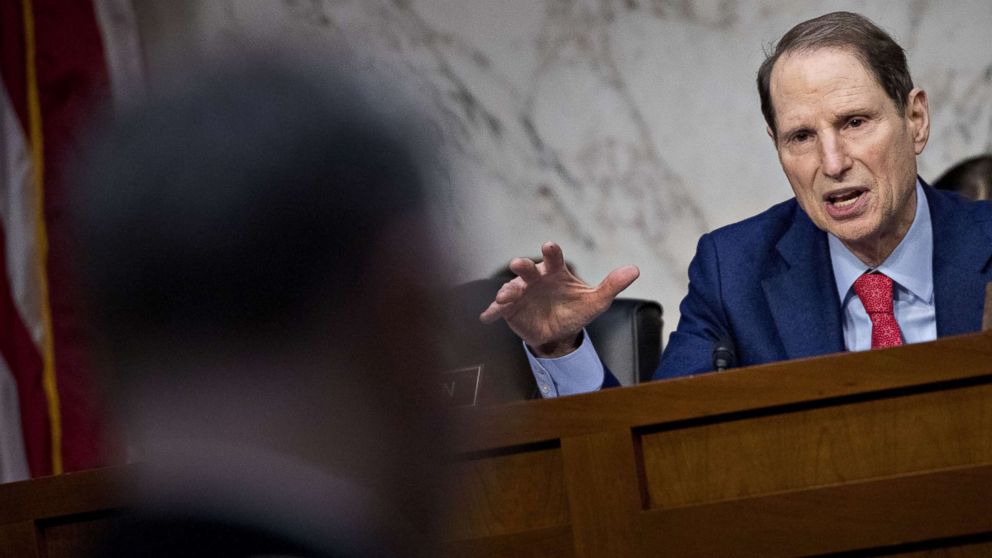 An aide to Sen. Wyden told ABC News the senator is considering making a push for "additional oversight actions" in light of what the aide characterized as an inadequate response to recent inquiries.
"Sen. Wyden will be referring his correspondence with the NRA to the Federal Elections Commission to contribute to their inquiry," the aide said. "After three letters, the NRA continually, and specifically avoided detailing what measures it takes to vet donations, including from shell companies, a known means for Russians to funnel money into the United States. As ranking member of the Finance Committee, he is considering additional oversight actions in light of this response."
The individual Hart was referring to was Alexander Torshin, a Russian politician who sat at a dinner table with Donald Trump Jr. at the 2016 National Rifle Association convention but has recently has been the subject of scrutiny as lawmakers and Special Counsel Robert Mueller investigate possible attempts by Russia to influence the 2016 presidential campaign.
The NRA has denied receiving money "from foreign persons or entities in connection with United States elections," but questions have continued to swirl around the organization's seemingly close relationship to Torshin.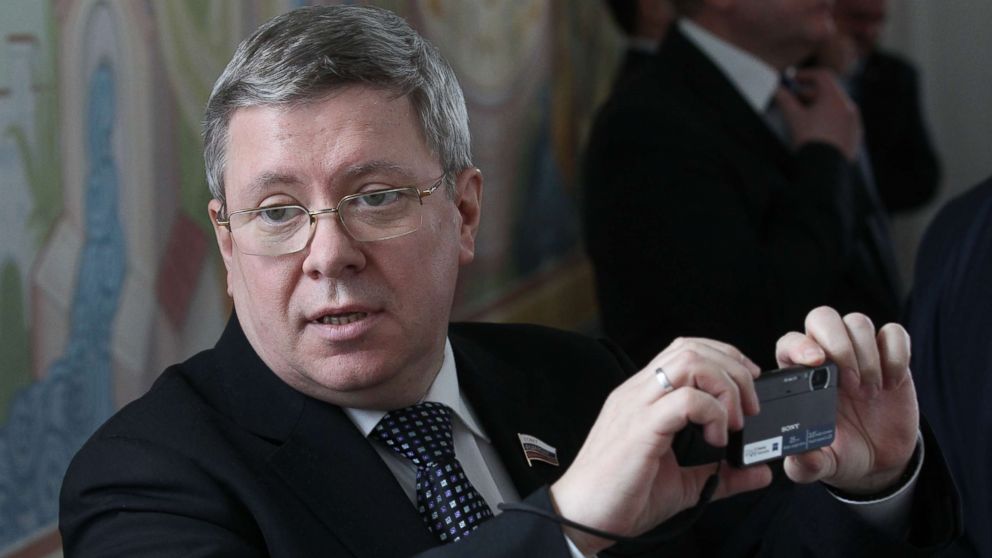 Last week, Torshin was added to the list of Russian nationals sanctioned by the U.S. Treasury Department, raising questions about his long-standing relationship to the NRA, especially in light of revelations that Torshin met with several NRA board members during a December 2015 visit to Moscow.
"There were already red flags regarding Kremlin links to NRA," Rep. Ted Lieu, a California Democrat, told ABC News following Torshin's designation. "This just supercharges it."
Sen. Wyden wrote to the U.S. Treasury Department in February seeking financial records concerning alleged links between Torshin and the NRA, citing published reports suggesting possible ties between Torshin's interest in the NRA and the organization's hefty campaign spending in support of then-candidate Donald Trump.According to the Center for Responsive Politics, the NRA reported spending nearly $55 million on the 2016 elections, including more than $30 million in support of Trump.
In his letter published Wednesday, Frazer states that the organization is "reviewing [its] responsibilities" with respect to Torshin. The NRA did not immediately respond to questions about what that review might entail or what actions might be taken.