NYC to distribute Apple AirTags to fight rising car thefts
The 500 AirTags will help track down stolen cars, Mayor Eric Adams says.
New York City will give away 500 Apple AirTags to prevent rising car thefts, Mayor Eric Adams announced Sunday.
The city hopes that adding this tracking technology will help the New York Police Department recover stolen cars and deter thieves amid rising rates of car thefts citywide. Kias and Hyundais are particularly vulnerable to theft after a viral TikTok campaign from last summer demonstrated how the cars can be easily stolen.
"As soon as we're notified about a grand larceny auto -- and even if it's days later -- we can still track the car and find the person who's driving and put a brake on what we are experiencing in this city with grand larceny autos," Adams said at a press conference on Sunday.
The NYPD's Crime Prevention Unit's distribution plan will focus on the precincts with the highest number of thefts to ensure AirTags are equitably doled out, a spokesperson for the mayor's office told ABC News.
The 500 AirTags were donated by the Association of a Better New York, and the city will be fundraising to purchase more AirTags or similar tracking devices that will be distributed throughout the community.
An AirTag is a small tracking device that emits a Bluetooth signal to notify the owner of its location. Drivers will be able to hide the AirTags in their cars to evade being spotted by would-be thieves. If a vehicle is stolen, the owner can notify the NYPD, and the police department can track the vehicle. The NYPD said it will not have the ability to track an AirTag without the owner's permission.
"Hopefully we recover your car undamaged, we take a bad guy off the street and you get your car back to conduct your business and it doesn't impose on your life," said John M. Chell, the NYPD's chief of patrol.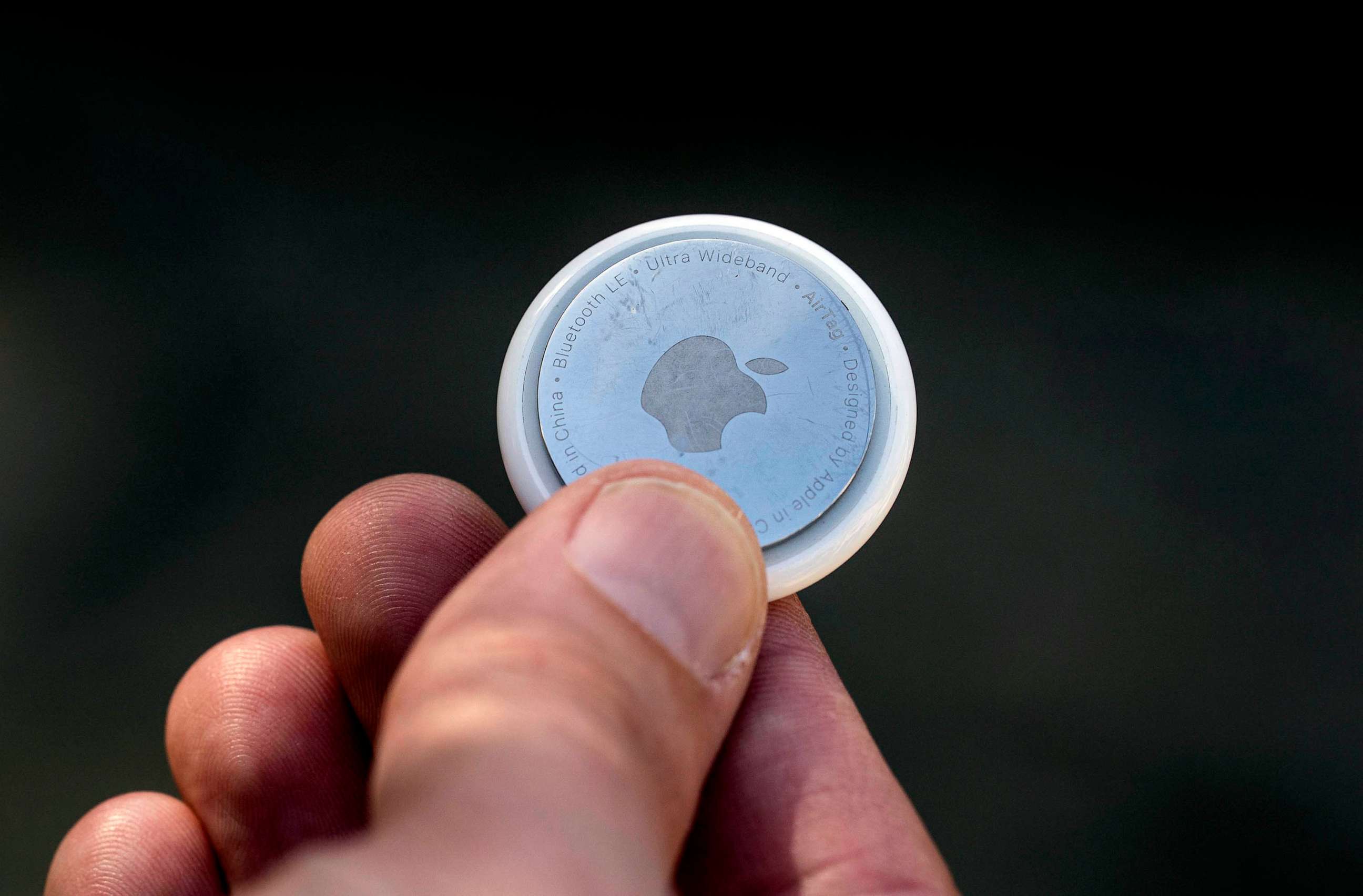 The city is confronting a rash of car thefts this year. There have been 4,793 grand larceny autos documented this year, an increase of nearly 14% from the year before, according to the NYPD. So far, 966 Hyundais and Kias have been stolen in New York City this year, Chell said.
In April, the city announced that it was joining a national lawsuit against Kia and Hyundai for not equipping the cars with anti-theft measures following the increase in thefts.
New York's attorney general was among the group of 18 who called on the federal government to issue a recall of Kia and Hyundai car models that lack anti-theft controls, saying the thefts of Hyundai and Kia vehicles have led to "at least eight deaths" as well as "numerous injuries and property damage."
Kia said in a statement that it has rolled out a free, enhanced security software upgrade to prevent thefts and is also providing free steering wheel locks for impacted owners.
"Lawsuits against Kia by municipalities are without merit," the company said. "Kia has been and continues to be willing to work cooperatively with law enforcement agencies in New York to combat car theft and the role social media has played in encouraging it."
Hyundai said in a statement that it has taken action to assist its customers by making anti-theft engine immobilizers standard on all vehicles produced as of November 2021, rolling out a free software upgrade to prevent the thefts, introducing a program to offer insurance for affected customers and reimbursing customers for the purchase of steering wheel locks.