HONOLULU — -- Barack Obama is a coral polyp.
Or so say the visionaries behind Hawaii's bid to host their native son's future presidential center, library and museum.
"We here in Hawaii consider the president a polyp for all the great things that he's done in his presidency and starting here anew," said architect Rob Iopa, whose firm WCIT has created design concepts for the facility.
The notion of the president as part of an evolving oceanic organism that birthed the Hawaiian Islands is a deeply personal pitch that officials hope will convince Obama to build here.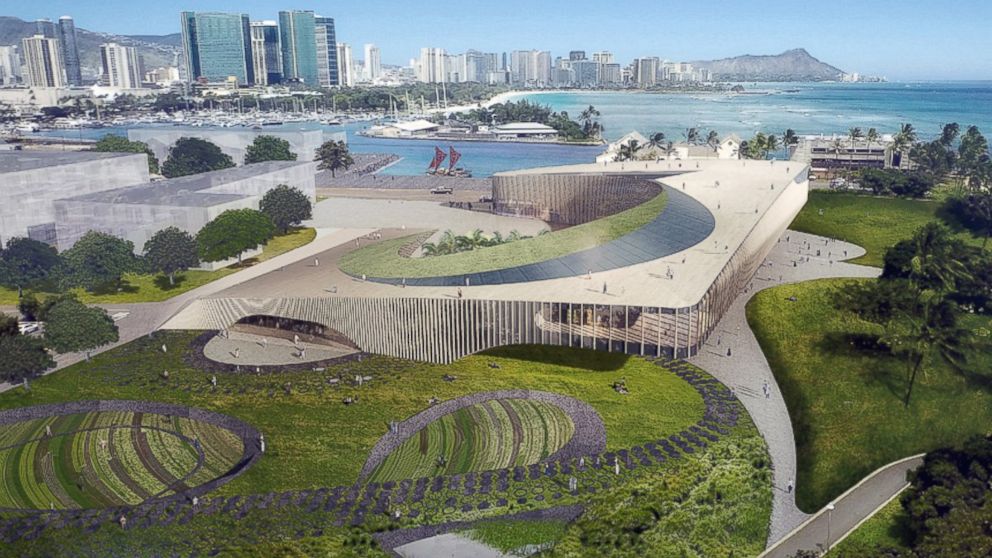 "He comes here to find himself," said Honolulu Mayor Kirk Caldwell.
"Find another president of the U.S. who went to a surging rock cliff and threw his most beloved people's ashes into the water," Caldwell said of Obama's seaside burial of his mother and grandmother near Sandy Beach. "I think he wants to be here."
Honolulu, Obama's place of birth and early schooling, is vying with Chicago and New York City for the prestige and economic benefits of becoming a presidential history destination.
The Barack Obama Foundation, which is overseeing the competition, has accepted four final proposals for libraries and centers, each linked to a university in their respective city.
The president and Mrs. Obama will personally select the winning bid in early 2015, officials say.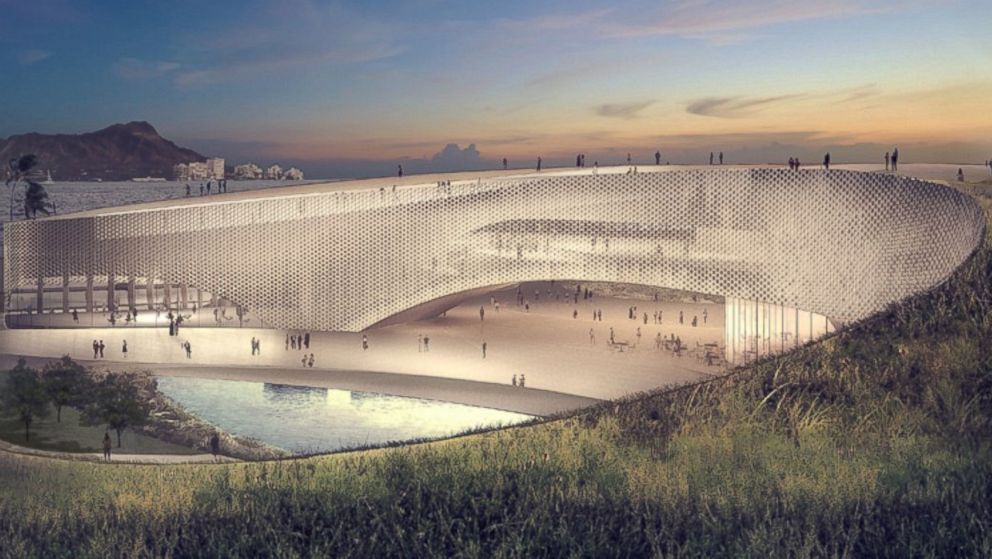 "The foundation is looking at each response as a complete package and will choose the partner which, on balance, can offer the best opportunity to create an outstanding presidential library and museum," a foundation spokeswoman said in a statement.
The prospective designs for Obama's center are otherworldly.
Given no budget and only a constraint of 100,000 square feet, architects were asked to dream big. The concepts they produced resemble trophies for a president's legacy and the city.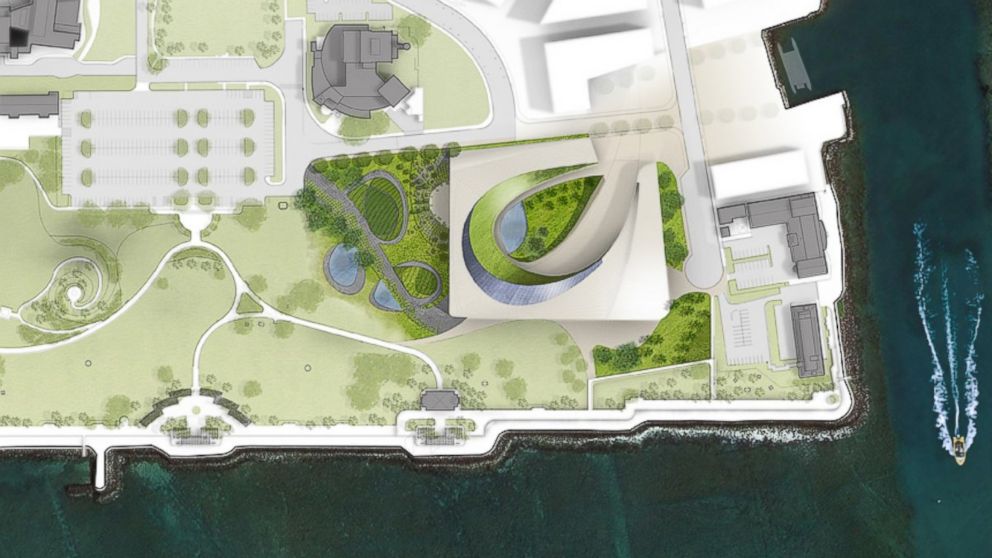 "It would cost tens of millions, if not hundreds of millions of dollars to build," Iopa said. "We aren't doing the fundraising, but all the money would be privately raised."
The city and state have donated the 8-acre oceanfront property, which is currently occupied by homeless encampments, junk yards, wild cats and majestic views.
Iopa envisions his design, developed with the New York firm of Snohetta, as a dramatic piece of coral that would become an iconic focal point on Point Panic, just two miles from Waikiki Beach.
As for whether a stuffy library will truly become a tourist draw, with sun and surf calling not far away, Hawaiian officials are confident the historic nature of Obama's presidency will be compelling.
"Any visitor who comes to Hawaii is going to stay in Waikiki, most likely, and they're going to go to the Arizona Memorial. And then they're going to go to the Obama Library and learn about this first and only African-American president, and why he came from here," said Caldwell.