President Donald Trump and former President Barack Obama are planning trips to Georgia this week to lend their support in the state's heated race for governor.
Obama will arrive in the Peach State on Friday for a rally with Democratic gubernatorial candidate Stacey Abrams at Morehouse College in Atlanta, according to the Abrams campaign.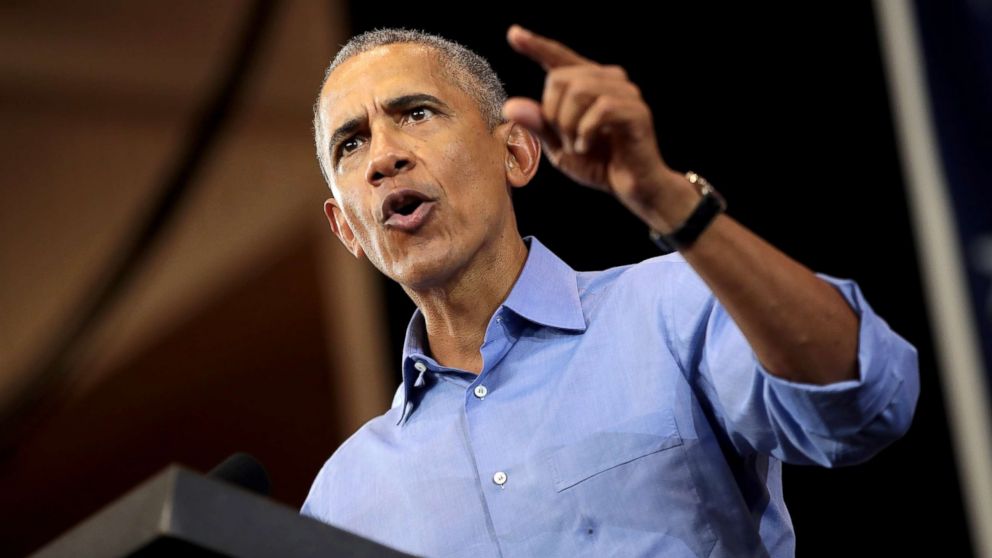 Her GOP opponent, Brian Kemp, is expected to host President Donald Trump in Bibb County as part of a multi-state series of events for Republican midterm candidates, two sources briefed on the plans told ABC News. The time and location have not been announced.
The Georgia gubernatorial race has developed into an unlikely dead heat. Polling shows the two candidates almost tied in a state considered deep red.
"They're hoping they turn out at a presidential level," Kemp said of his opponent at a campaign stop in Pulaski County last week. "And they're hoping we stay at home."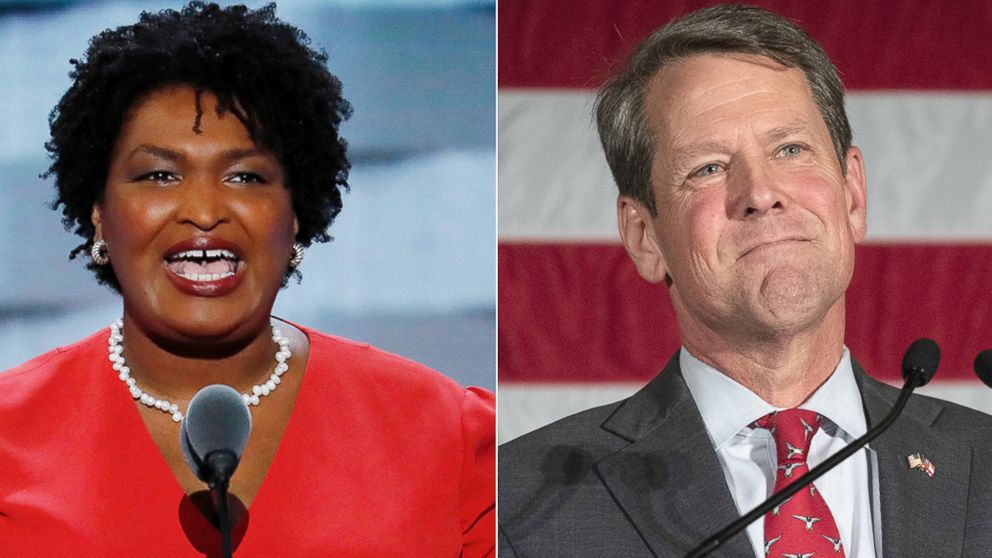 The visits will highlight the stark differences between the two candidates. Abrams, a progressive, Yale-educated Democrat, is accused by her critics of being "too extreme" for a state accustomed to conservative social values and centrist economic policies.
"While we are a great place to do business, we lag behind in education, small business development and healthcare," she wrote in an editorial.
If elected, Abrams would be the first African-American women to be governor in Georgia.
Kemp, the current state secretary of state, pulled off an upset victory in the state primary by shifting right on his opponent. Never shying away from inflammatory rhetoric, he ran an ad saying he'd "round up criminal illegals" in his truck, and another pointing a gun at a man reciting his campaign platform if he wants to date his daughter. When wrapping up these messages, he often adds "yep, I just sad that."
Kemp has also championed strengthening voter identification laws and faced criticism over the more than 53,000 voter applications that were put on hold due to the state's restrictive "exact match" laws – regulations which require voters' information on the rolls exactly match their government-issued identification.
A coalition of civil rights groups has sued over the law which they say disenfranchises minority voters.
Some 80 percent of the recently stalled batch of applications are from blacks, Latinos, and Asian-Americans, according to the plaintiffs in the suit. The Associated Press first reported about the stymied applications.