— -- The Trump administration may have significantly reduced outreach efforts and funding – and the headlines have certainly caused confusion for consumers – but enrollment numbers for the first week of open enrollment for the Affordable Care Act are in and they're record-breaking.
Over 600,000 consumers have signed up for plans on the law's exchanges during the first week of enrollment, according to the Centers for Medicare and Medicaid Services (CMS).
On average, roughly 150,000 people have signed up each day during the first week of enrollment, compared to 84,000 on average last year. More than 9 million people in total signed up for health coverage on the federal Affordable Care Act exchanges last year.
"It's by far the biggest start to open enrollment than ever before," said Lori Lodes, co-founder of Get America Covered, an outreach program aimed at getting the word out that people can still enroll, despite cuts and confusion over the law's future.
"There's still a big question as to what's happening now, what will happen next week, and can we continue to raise awareness so people know to take action before Dec. 15."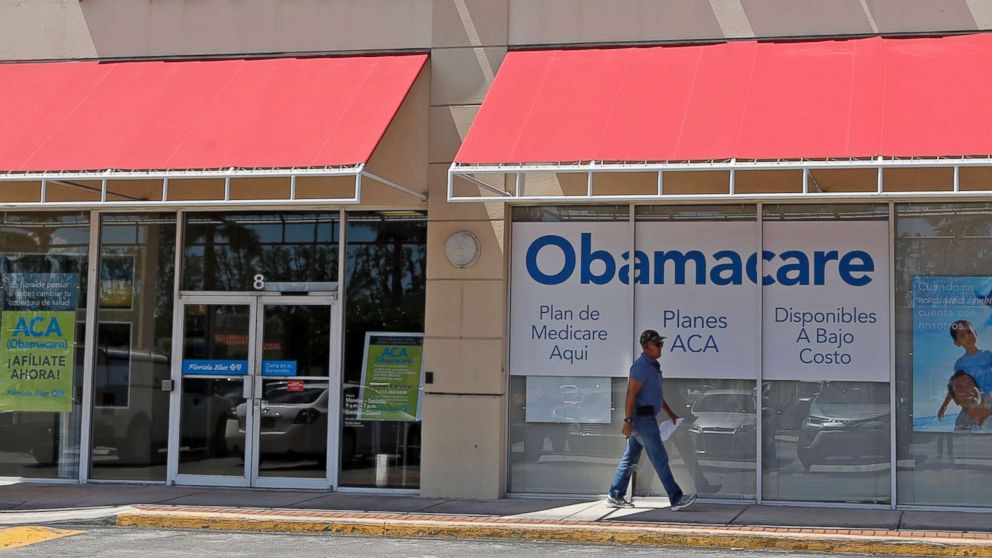 Health care advocates expressed concerns about enrollment numbers prior to the start date on Nov. 1. Health and Human Services slashed advertising and outreach dollars by 90 percent, shortened the enrollment period and introduced website outages from 12 a.m. to 12 p.m. each Sunday during enrollment.
Up on Capitol Hill, there have been debates over repealing and replacing Obamacare and stabilizing the individual markets. And at the White House, Trump stopped funding cost-sharing subsidies and has declared Obamacare "dead."
The news headlines about health care have been dizzying, resulting in confusion about coverage for the next year, experts say.
But it also may have galvanized more people to learn about their current health care coverage. Exit polls during Tuesday's election named health care the number one issue of voter concern.
"There's been this debate about taking away health care so it's increased the interest-- and the anxiety. They've been forced to think about health care more," said Lodes.
Karen Pollitz, a senior fellow at the health policy non-profit Kaiser Family Foundation, said another factor could be systems already in place at healthcare.gov. Pollitz said navigators -- employees charged with helping consumers get signed up for coverage -- were worried notification systems via text message and email would not be utilized this enrollment period.
"Some were wondering if that would continue," said Pollitz. "But auto reminder systems are still functioning and navigators said that was helpful. So I think that certainly is one contributing factor."
"Anecdotally, talking to navigators, those automatic reminders from people prompted a lot of people," Pollitz added.
Some states are engaging in their own outreach. Covered California, the largest state-run exchange, said they plan on spending $111 million this year alone to advertise about their enrollment period. In addition to advertising, Covered California went on a 22-stop bus tour to educate consumers.
"We had roughly 5,900 plan selections on Nov. 1 – which is about 25 percent higher than what we saw on the first day of open enrollment in 2016," Peter Lee, the executive director of Covered California told ABC News.
But with over a month left, health care advocates and experts warn not to celebrate the first week's numbers until the end of the enrollment period.
"What matters most is not how you start, it's how you finish ... and while the early returns are very encouraging, we continue to hope that the Trump Administration will make it easier -- not harder -- for Americans to sign up for quality, affordable coverage," said Lee.