On the eve of unusually heated primary elections in New York, two progressive challengers to Democratic incumbents are homing in on recent immigration controversies as they make their case to voters.
One of those candidates, Alexandria Ocasio-Cortez, an insurgent challenging one of the House of Representatives' most powerful Democrats in New York's 14th Congressional District, left her home district and traveled to West Texas on Sunday to protest the separation of immigrant families.
Ocasio-Cortez, 28, has attracted increasing attention in her bid to unseat fourth-ranking House Democrat Rep. Joe Crowley, who has represented the district for 14 years and is believed to harbor aspirations to be speaker, should Democrats retake the House.
On Wednesday, Ocasio-Cortez announced on Twitter that she would participate in a protest, just two days before the June 26 primary, at an ICE detention center in Tornillo, the small town outside of El Paso that has come under scrutiny following eerie images depicting a tent city built to detain large numbers of immigrants.
"I absolutely refuse to stand by and do nothing as infants are ripped away & thrown in cages," Ocasio-Cortez wrote. "I have full trust in our supporters to carry the campaign torch for 24-48 [hours]."
In an interview with ABC News, Ocasio-Cortez said she is traveling at the request of Voto Latino, the advocacy group coordinating the #StopSeparation march on June 24. The protesters intend to pressure elected officials to end the Trump administration's zero-tolerance immigration policy.
Among the marchers in Tornillo were California Secretary of State Alex Padilla, Rep. Michelle Lujan Grisham, D-N.M., and former Housing and Urban Development Secretary Julian Castro, who canceled plans for a trip to Iowa, as he considers a 2020 presidential run, in order to attend the march.
The Sunday protest followed several high-profile incidents on the border, including, most recently, the arrest of Zak Ringelstein, the Democratic candidate for Senate in Maine, who was taken into custody Friday while attempting to deliver supplies to a border detention facility in McAllen, Texas.
Ocasio-Cortez's trip to Texas came as the 14th district race has intensified in recent weeks as the candidates have traded blows over a variety of issues including fundraising and their debates.
The candidate, who refuses corporate financing for her campaign, criticized her opponent for traveling to Washington, D.C., on Wednesday afternoon for an event hosted by the Republican-founded BGR Group, which currently pitches itself as a "bipartisan lobbying and PR firm."
"The fact that he's spending his spare time with these [donors], I think tells you everything you need to know about this race," Ocasio said. "It's a week before the election. I'm here every single day, and the only reason I'm leaving is because I need to be at that border, and I need to do something for those kids."
A spokesperson for Crowley maintained that "the fundraiser was with Democrats" and further called attention to the congressman's past work on immigration, including his efforts with Sen. Kirsten Gillibrand, D-N.Y., on stricter reporting requirements for ICE, and his 2013 arrest for civil disobedience while protesting Obama-era deportations.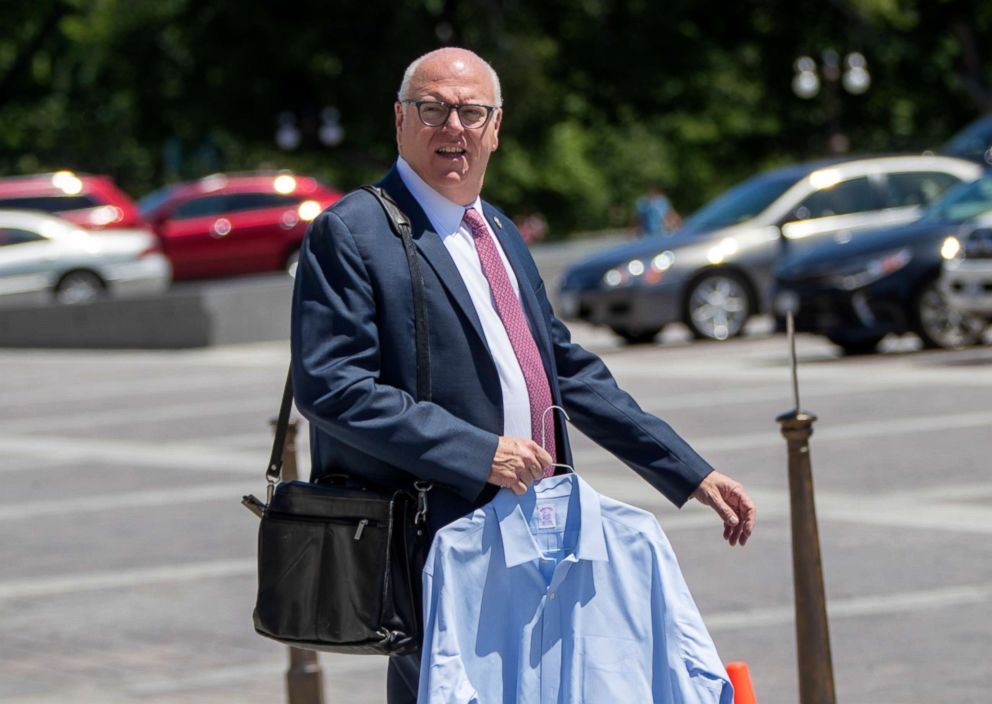 Ocasio told ABC News."The fact that he's spending his spare time with these [donors], I think tells you everything you need to know about this race."
The opponents met for a final debate Thursday night, during which both candidates condemned the separation of children from their families at the border. Crowley called the practice "a scar on America," emphasizing the urgency of removing President Trump and Attorney General Jeff Sessions from office. Ocasio-Cortez criticized her opponent for voting in favor of creating ICE.
Crowley isn't the only New York Democrat taking flack from an insurgent challenger on immigration. A small but growing coalition of Democrats has called for the agency to be defunded and abolished, including actress Cynthia Nixon, who is positioning herself as a leftist challenge to Gov. Andrew Cuomo and who endorsed Ocasio-Cortez Monday.. Sen. Bernie Sanders, I-Vt., -- for whom Ocasio-Cortez organized during his 2016 presidential bid -- received attention this past weekend for declining to call for the abolition of ICE.
Suraj Patel, a 34-year-old hospitality executive who is challenging Rep. Carolyn Maloney, D-N.Y., in New York's 12th district, has been outspoken in his criticism of the incumbent's vote in favor of the Homeland Security Act of 2002, which created ICE.
"Despite her newfound rhetoric on immigration as her campaign is feeling the heat, Congresswoman Maloney is a part of the problem," Patel's campaign said in a statement.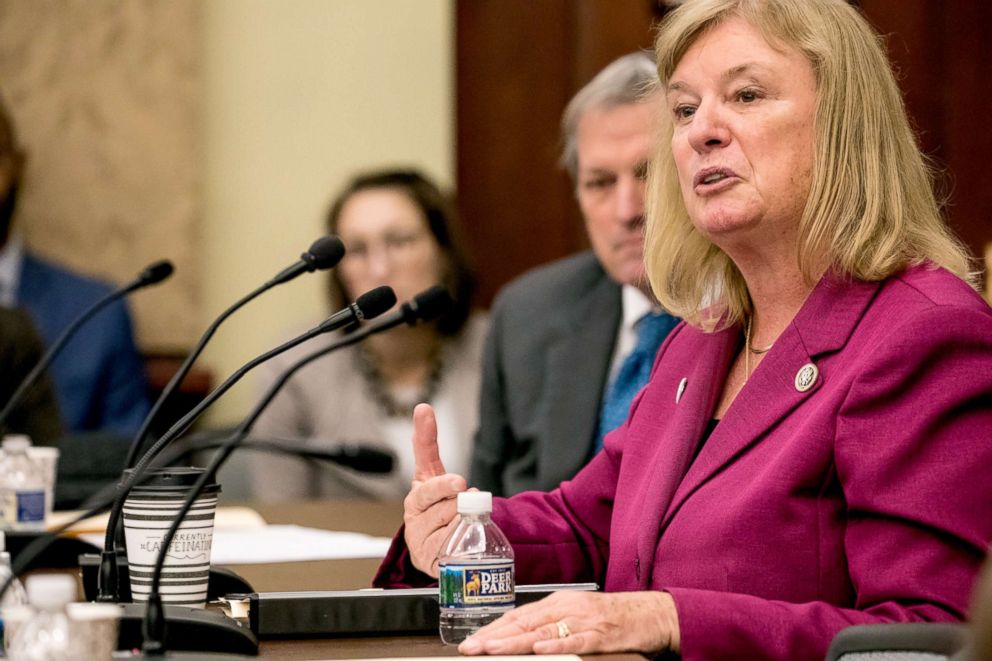 "She voted to make it easier to deport people and harder to seek asylum. She voted to create fast-track deportation. What's worse, she voted against 120 members of her own party to create ICE and to make it legal to separate immigrant children from their families."
Bob Liff, a spokesperson for Maloney's campaign, told ABC News that it's Patel's campaign pushing empty rhetoric.
"To say 'defund ICE' is a sound byte, not government," he said.
Maloney, Liff added, is in favor of some of the agency's policing activities, including ICE's work to stop sex trafficking and its "standard, legitimate border patrol," but couldn't have foreseen how the Trump administration would use the agency.
He compared the decision to vote for ICE to previous votes that "have turned out not as they were presented."
"She voted for the war in 2002, has regretted that vote, because she believed Colin Powell. She voted for the crime bill in '96, but is aware there have been horribly racially slanted results to that," Leff said. He noted that Maloney has partnered with Rep. Bobby Scott, D-Va. to fight mandatory sentencing as a result of the crime bill.