Acting Attorney General Matt Whitaker has decided not to recuse himself from overseeing special counsel Robert Mueller's ongoing investigation, despite at least one senior ethics official within the Justice Department telling colleagues he would recommend Whitaker step back from oversight of the probe, a Justice Department official told reporters on Thursday.
Whitaker's decision was based on multiple consultations he had in recent weeks with four politically-appointed officials inside the Justice Department, who concluded that Whitaker's previous comments criticizing Mueller's investigation did not indicate any actual bias in how Whitaker would oversee the probe, reporters were told. According to Justice Department guidelines, a recusal is only required when actual bias is found, not when a so-called "appearance of bias" may have been created, the Justice Department official said.
However, when those four politically-appointed officials consulted with at least one senior ethics official with the Justice Department, that official assessed the issue as a "close call" and said that, if asked for a formal recommendation, he would recommend Whitaker recuse himself out of an abundance of caution, according to what reporters were told Thursday. Whitaker then chose not to seek a formal recommendation, deciding to maintain supervision of Mueller's probe, according to the Justice Department official.
Despite becoming acting attorney general several weeks ago and technically taking over supervision of Mueller's probe, Whitaker has yet to be briefed on the details of the investigation, leaving supervision of Mueller's day-to-day operations to Deputy Attorney General Rod Rosenstein, who was already supervising the probe after then-attorney general Jeff Sessions recused himself last year.
According to federal regulations, Rosenstein must inform Whitaker of major developments in the Mueller probe, and Whitaker will soon be briefed on more of what Mueller has uncovered, the Justice Department official told reporters.
At an unrelated press conference in Washington on Thursday, Rosenstein insisted oversight of the Mueller probe has been "handled appropriately" so far.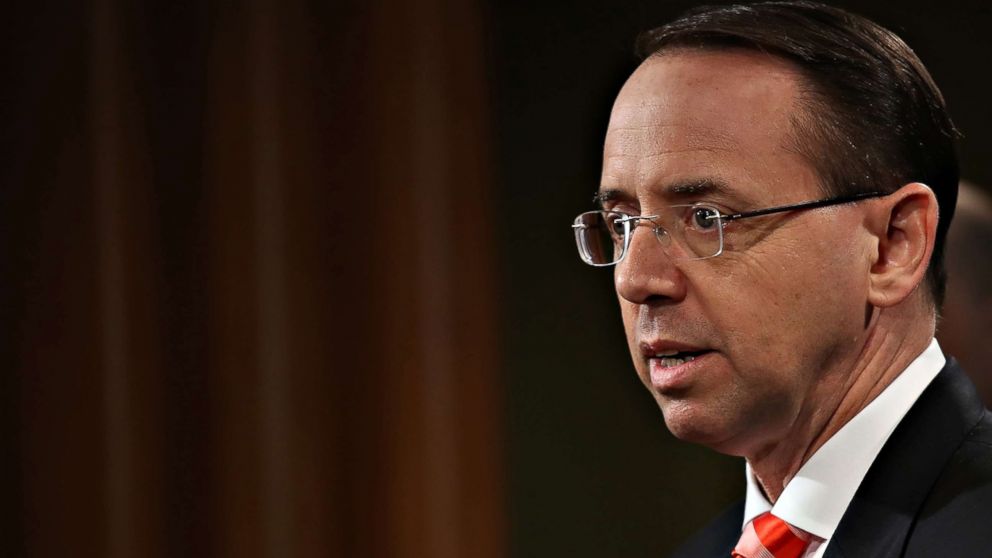 And he said he thought it would continue to be handled appropriately if President Donald Trump's pick to become the next attorney general, William Barr, is confirmed by the Senate.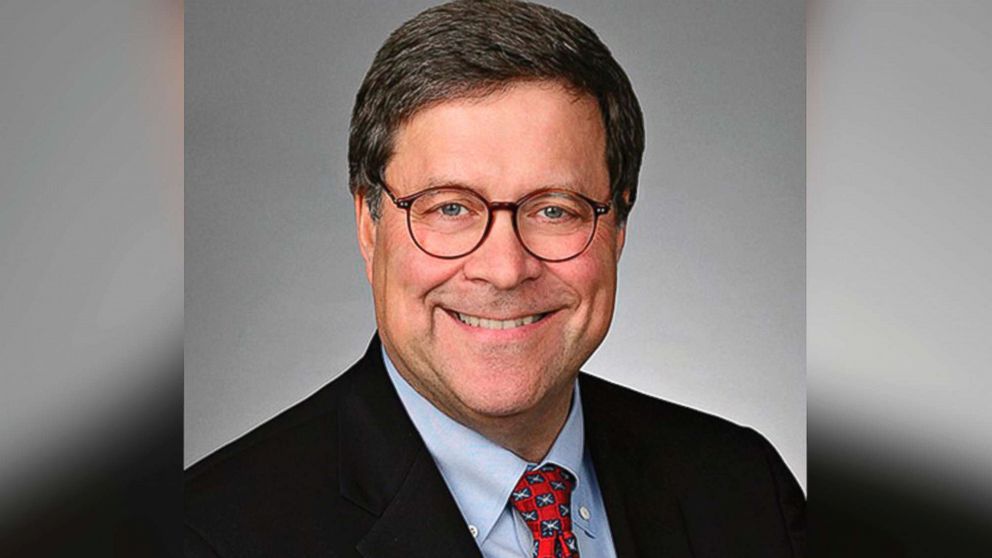 Rosenstein said that a memo Barr sent to the Justice Department criticizing Mueller's probe is just Barr's "personal opinion" and such opinions "don't influence our own decision making."
"That memo has no impact on our investigation," Rosenstein said, emphasizing that federal prosecutors are only directed by the law and the facts of a case.
He lauded Barr's first stint as attorney general under President George H.W. Bush as well.
"Bill Barr was an excellent attorney general during the approximately 14 months he served from 1991 to 93," Rosenstein said. "Bill Barr will be an outstanding attorney general when he is confirmed next year."
Earlier, Senate Democratic Leader Chuck Schumer blasted Barr in a statement.
"Mr. Barr's memo reveals that he is fatally conflicted from being able to oversee the Special Counsel's investigation and he should not be nominated to be attorney general," Schumer said. "Mr. Barr believes presidents in general — and more frighteningly, President Trump, who has shown less respect for the rule of law than any president — are above the law. The fact that he holds these deeply misguided views and chose to launch them in an unprovoked written attack on the Special Counsel unquestionably disqualifies Mr. Barr from serving as attorney general again."