Cranberries and peanut butter could very well become weapons in a possible global trade war.
As President Donald Trump reportedly prepares to implement tariffs on imported steel and aluminium, trading partners are publicly speculating about their retaliatory measures.
European leaders have listed off a host of American products that may be subject to tariffs in the wake of Trump's move, and experts have read between the lines to see some political messages that are being sent with those warning shots.
The final list has not been set or publicly disclosed, but European Commissioner Cecilia Malmstrom said that it would include certain types of bourbon, cranberries, peanut butter, and orange juice.
She also said that it would include unspecified steel products, industrial products, and agricultural products.
Last week, Jean-Claude Juncker, president of the European Commission, also said that Harley-Davidson motorcycles and Levi's jeans could be on the list.
"This will be the strategy of all the affected countries -- to try to make threats that will generate huge political pressure on the administration. And we have seen that pressure growing hugely just over the past week," Edward Alden, a senior fellow at the Council on Foreign Relations specializing in international trade, told ABC News.
Though the list may appear random at first, there are multiple possible reasons for their inclusion, according to Alden.
"It's generally aimed at politically sensitive products (in states with political clout) or at iconic American brands," Alden said.
Some of those iconic American brands could include denim jeans like those made by Levi's, or peanut butter which is closely associated with America abroad.
The political clout mentioned comes from targeting products that are associated with specific states. For instance, bourbon is a product associated with Kentucky and Wisconsin is the proud home of Harley-Davidson motorcycles. Those two states have very powerful Republican representatives, with Senate Majority Leader Mitch McConnell representing Kentucky and House Speaker Paul Ryan representing Wisconsin.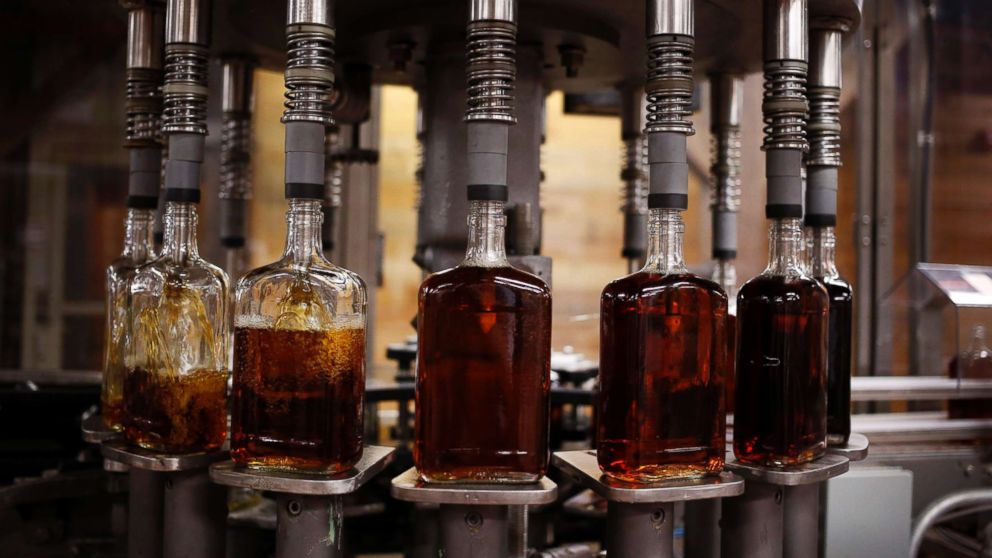 Dan Anthony is the vice president of the non-partisan pro-trade group The Trade Partnership, which does trade consulting for various companies and countries but has not done any such work in relation to these specific tariffs. Anthony said that Kentucky and Wisconsin aren't the only states that would be hurt by targeting those specific products.
He said that in 2017, Wisconsin exported about $1 million in motorcycles to the European Union but combined Missouri and Pennsylvania exported about $425 million worth. Similarly, he said Tennessee exports about two and a half times as much whiskey to the E.U. as Kentucky.
"What's most interesting is when you look at which states are actually shipping the products off that list they don't always automatically line up," Anthony told ABC News.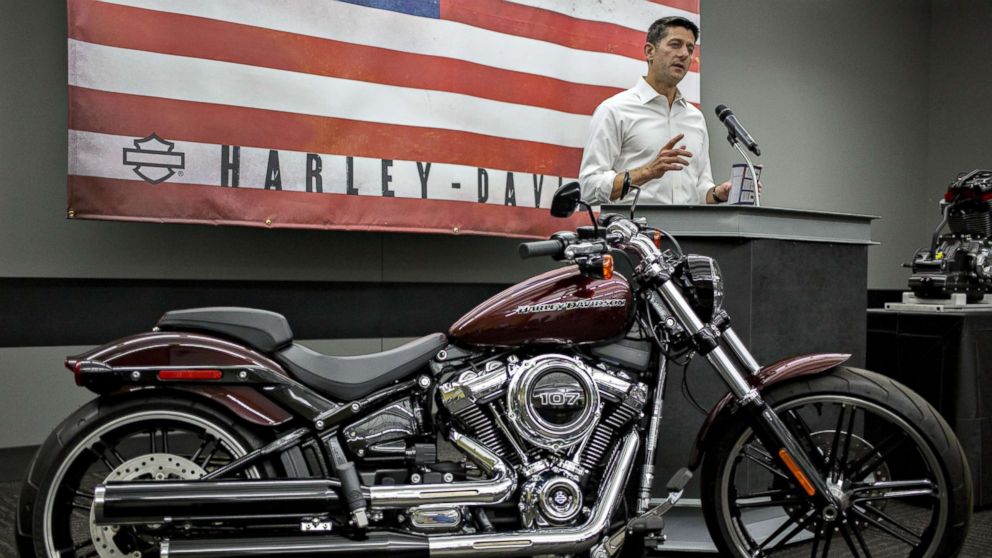 Some of the items -- like orange juice or peanut butter -- are not specifically attached to a clear politician or area that has political significance, and Bill Galston, a senior fellow at the Brookings Institution, feels that that's being used to send a message locally.
"If you don't have a particular political figure in mind, then you target locales where some focused and concentrated pain could be politically significant," Galston told ABC News.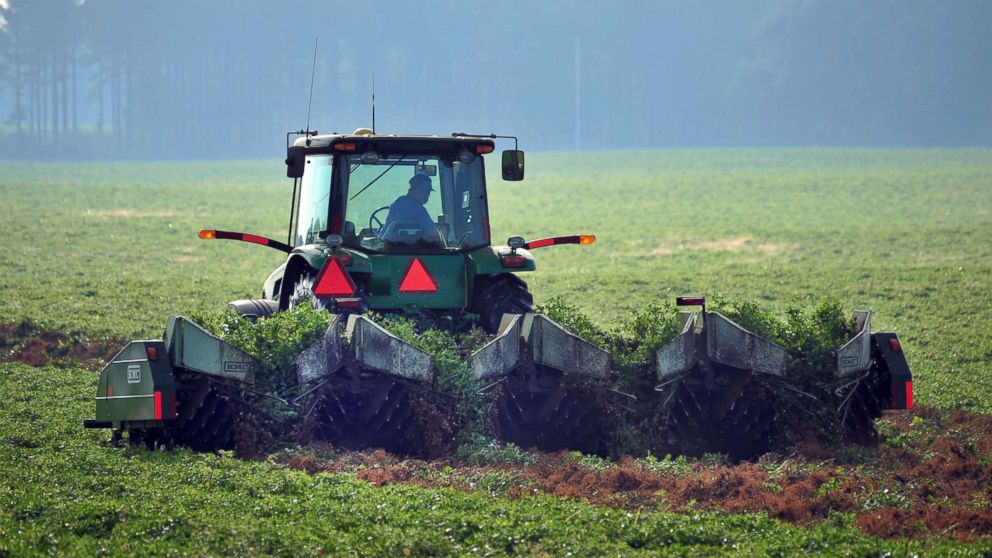 The end goal of all of these retaliatory tariffs is to make European consumers less likely to buy American, Anthony said.
"If you slap a high tariff on a Harley or a bottle of whiskey they're less likely to buy it because it's that much more expensive," he said.
Higher prices and the repercussions that could be felt in those respective industries could have ripple effects on the polls come 2020, Galston explained.
"Trump got some of his strongest support in rural America and so they're not targeting blue America here," Galston said. "They're not targeting the cities. They're targeting areas that if they start to hurt are part of the Republican coalition, you can expect them to speak up."