Vice President Pence calls on European leaders to recognize Venezuela's opposition leader
"The struggle in Venezuela is between dictatorship and democracy," Pence said.
As tension in Venezuela continues to escalate, Vice President Mike Pence took the stage at the Munich Security Conference in Germany Saturday to call on European nations to stand by the United States in recognizing Venezuelan opposition leader Juan Guaido as the country's president.
"The struggle in Venezuela is between dictatorship and democracy. Nicolas Maduro is a dictator with no legitimate claim to power, and Nicolas Maduro must go," Pence said, referring to Venezuela's president.
Pence, who has been heavily involved in the Trump administration's efforts to resolve the ongoing tension in Venezuela, called for European allies to do more.
"Now, it's time for the rest of the world to step forward," he stated.
Over the past few weeks, the Trump administration has challenged Maduro's claim to the presidency and instead recognized Guaido as the country's leader, amid sustained and at times violent protests.
Pence told reporters that USAID is working closely with Guaido to make sure humanitarian aid gets to those suffering in the country.
"I know that USAID officials have been working very closely with Juan Guaido to ensure that the humanitarian aid that has already been delivered, additional aid that is in route from the United States and other countries is positioned in a place where we will be able to move it into Venezuela to assist the families that are struggling there," Pence said.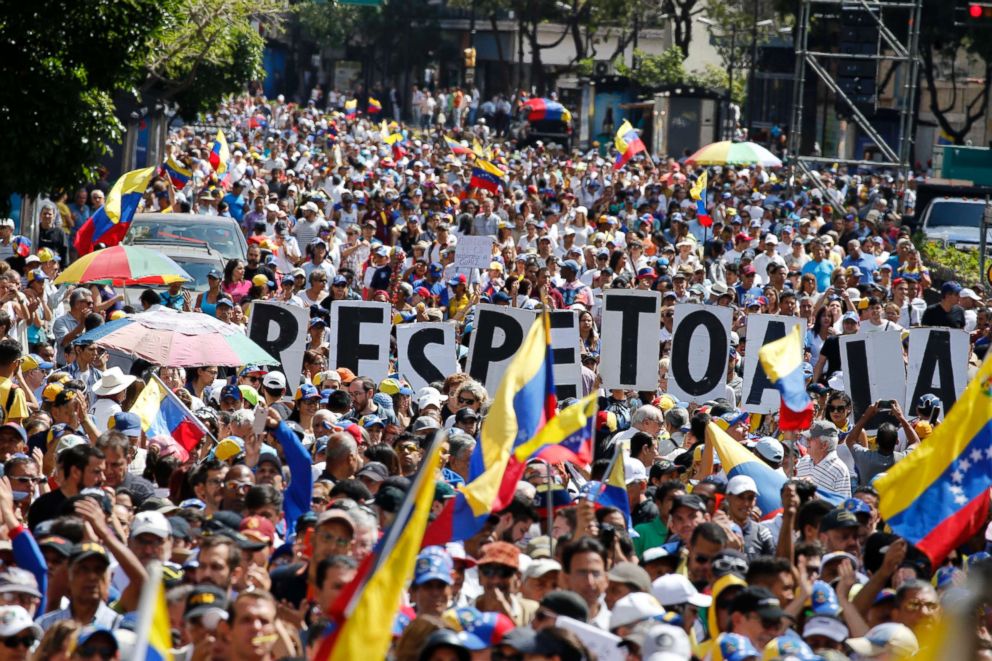 Pence, who held a roundtable discussion earlier this month with exiles from Venezuela in Florida, has vowed to continue to apply pressure "until the suffering is over and freedom is restored."
On Friday, the U.S. Treasury announced it is sanctioning five top Venezuelan officials as it seeks to tighten the hold on Maduro and his government and force the socialist leader to resign.
Maduro, meanwhile, told the Associated Press this week that his government has had secret talks with the United States. He also told the wire service he expects to survive the increasing calls for him step down.
The president also said his foreign minister Elliott Abrams, the Washington-based special envoy for Venezuela, to visit the country.
"If he wants to meet, just tell me when, where and how and I'll be there," Maduro said without providing more details, according to the AP.
The Munich Security Conference brings together more than 450 senior leaders from all over the world including presidents, ministers and heads of states.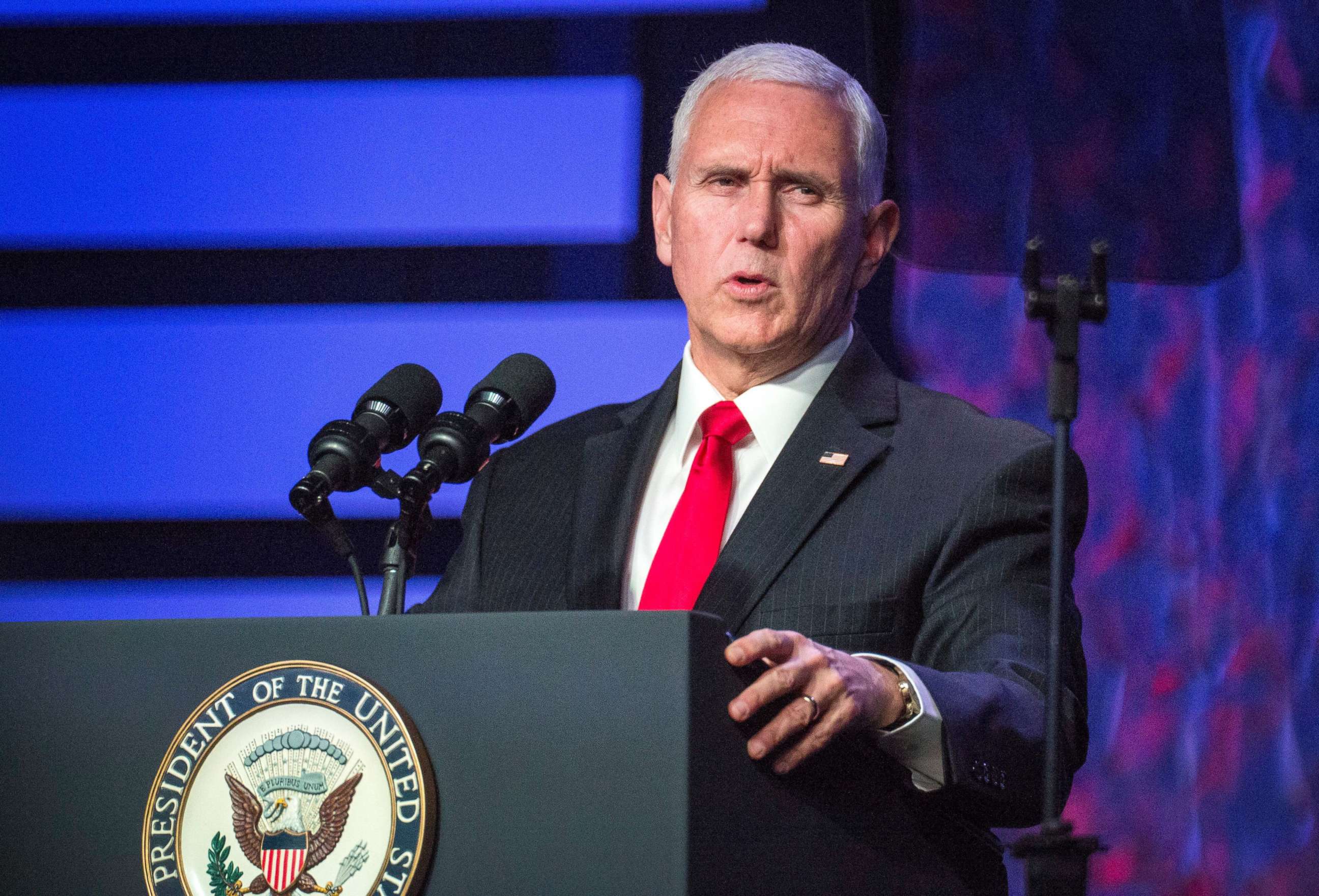 As Pence spoke, there were familiar faces in the audience. The largest U.S. congressional delegation traveled to Munich to attend the conference, including some prominent skeptics of Trump's national emergency declaration.
Among those attending were South Carolina Sen. Lindsey Graham and Speaker of the House Nancy Pelosi, whom Pence recognized at the top of his remarks.
.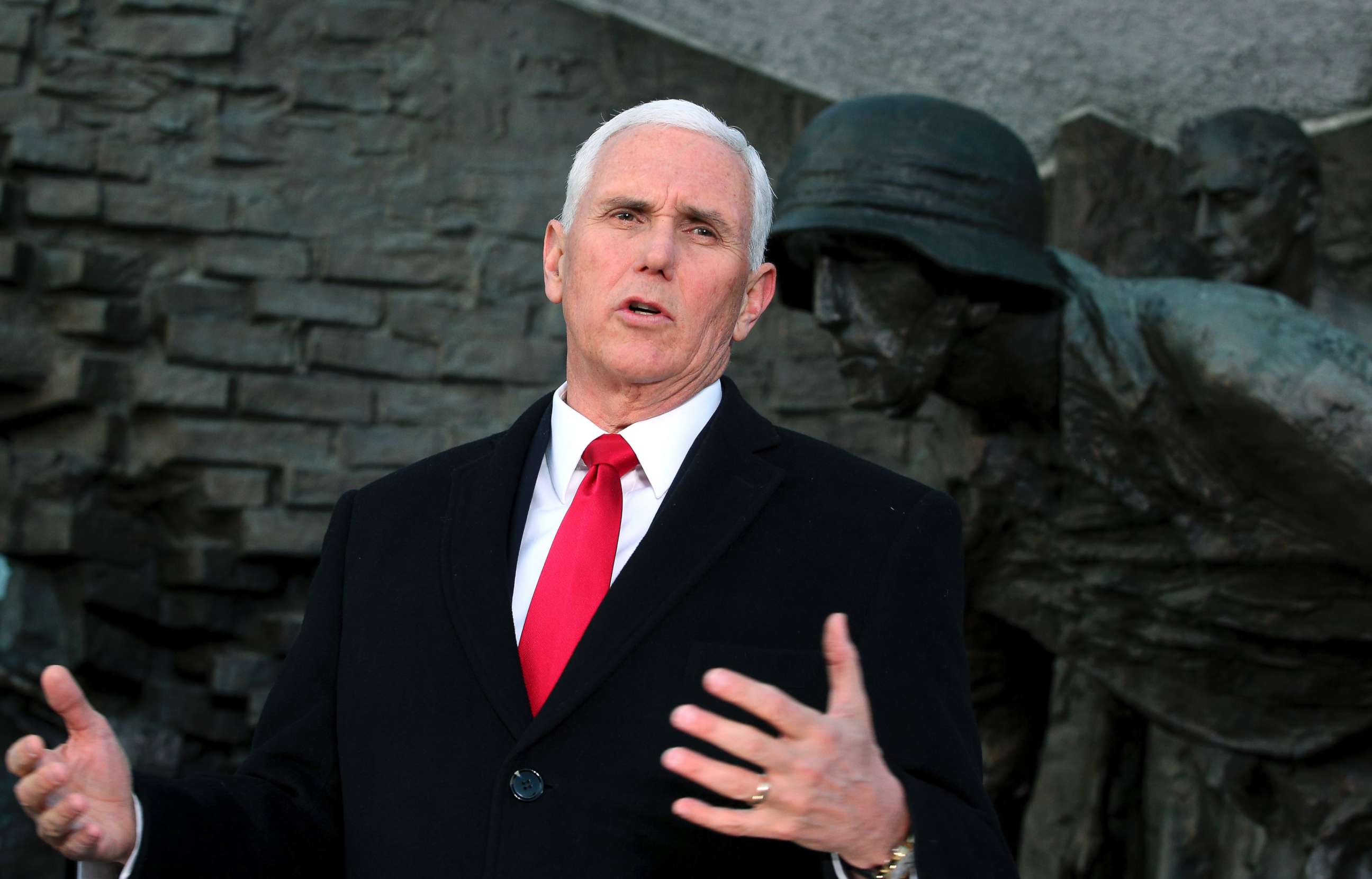 President Donald Trump met with Colombian President Ivan Duque Marquez on Thursday to discuss what they called "the democratic and humanitarian crisis in Venezuela."
The United States and Colombia vowed to work together with Guaido to provide aid to Venezuelans in need and to "restore, freedom, democracy, and prosperity," according to White House statement.
When asked if the White House is considering military action in the country, Trump replied he is looking at "a number of different options."
The president is expected to travel to Florida on Monday to continue to express support for Venezuela.