A score of retirements, jammed-packed ballots, brand new district maps and rising political stars will all combine to make Pennsylvania one of the most interesting states to watch this primary season.
Primary voters in Idaho, Nebraska, and Oregon also head to the polls Tuesday, but Pennsylvania will likely be the talk of the evening. One of the easiest ways for Democrats to take back the House would start with the party finding success in Pennsylvania in the fall; what happens Tuesday could help determine their chances.
Tuesday will also provide another benchmark of the 'Pink Wave' movement as a number of female candidates in House, Senate and gubernatorial races across all four states seek to advance to the November general election. In Pennsylvania, a record-breaking number of women will be on the ballot in 2018, with many running in open-seat races and facing favorable odds in in the Fall if they advance Tuesday.
Here's what you need to know about Tuesday's primaries and what they mean for Washington, D.C. and the country.
The 'Pink Wave' and Pennsylvania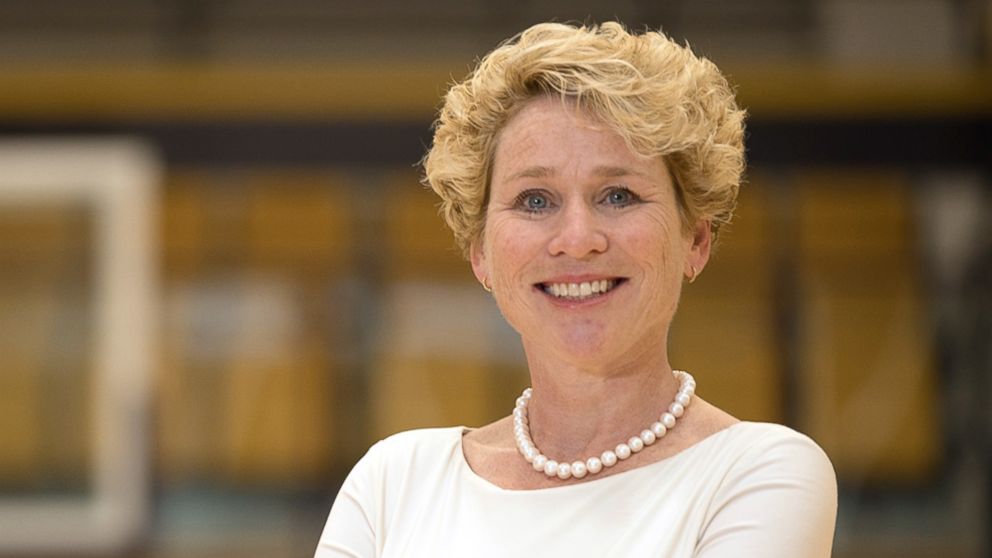 2018 has seen an influx of female candidates running for elected office, and Pennsylvania is no exception.
There is a female candidate on the ballot in 13 of the state's 18 congressional districts and at least 20 women running for congressional seats in the state, according to data from the Center for American Women and Politics (CAWP) at Rutgers University.
In Pennsylvania's 5th Congressional District alone there are seven women, six Democrats and one Republican, running in the newly drawn seat that encompasses suburban Delaware County and a small portion of the city of Philadelphia. That is the highest number of female candidates running in one congressional district in the country, according to CAWP.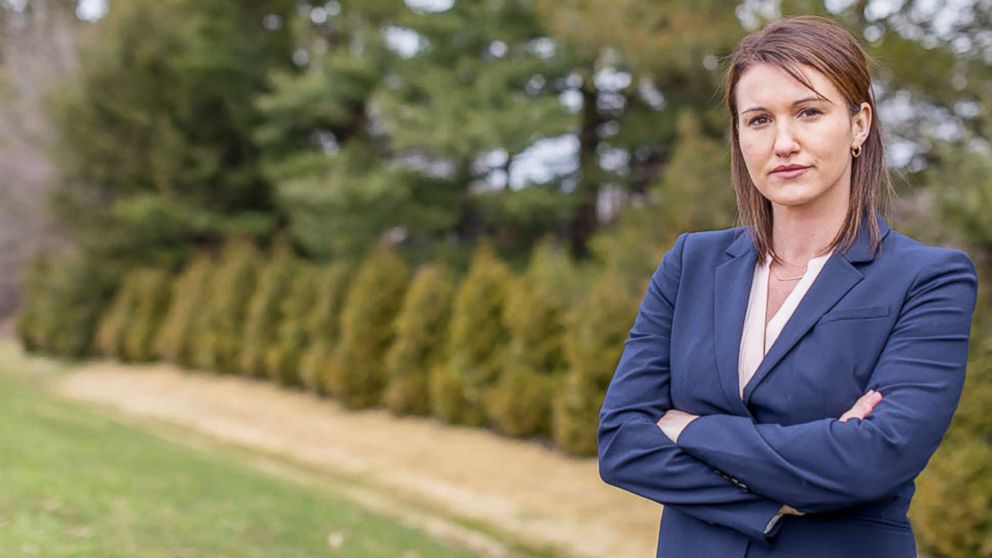 A number of female candidates running in the state, including Chrissy Houlahan, have never run for elected office before. Both Houlahan and Rachel Reddick, Democratic candidates in the state's 1st Congressional District, are military veterans. Houlahan served in the U.S. Air Force and Reddick served as a Navy JAG lawyer for six years.
Molly Sheehan, 32, is a scientist and one of the six Democratic women running in the 5th Congressional District.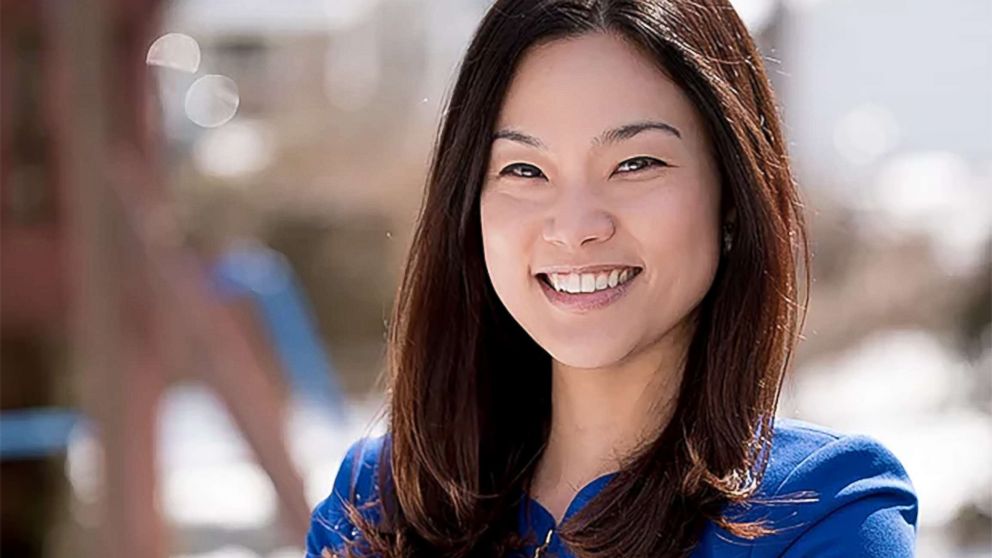 Pearl Kim, a former county prosecutor and senior deputy state attorney general, is both the only Republican woman in the 5th Congressional district race and the only Republican woman running for the U.S. House in Pennsylvania.
But while a number of qualified female candidates look poised to advance to the November general election, male candidates still make up more than three-fourths of the candidates running for Congress in Pennsylvania, according to the Pennsylvania Center for Women & Politics at Chatham University.
Redistricting
The decision by the Pennsylvania Supreme Court earlier this year to re-draw the state's congressional districts has generated a number of competitive House races, and a influx of candidates from both parties have launched campaigns in the state's six open-seat races.
As it stands, Pennsylvania's delegation in the House features 10 Republicans and six Democrats, but the shifting congressional lines, which are more geographically compact under the new map, provide an opportunity for Democrats to flip a number of GOP seats.
In its decision ordering the state's congressional map redrawn, the Pennsylvania Supreme Court found the map agreed to in 2011 violated the state constitution's guarantee that "elections shall be free and equal."
"An election corrupted by extensive, sophisticated gerrymandering and partisan dilution of votes is not 'free and equal,'" Justice Debra McCloskey Todd wrote in the court's majority opinion. The new map will officially take effect next January when the next session of Congress begins.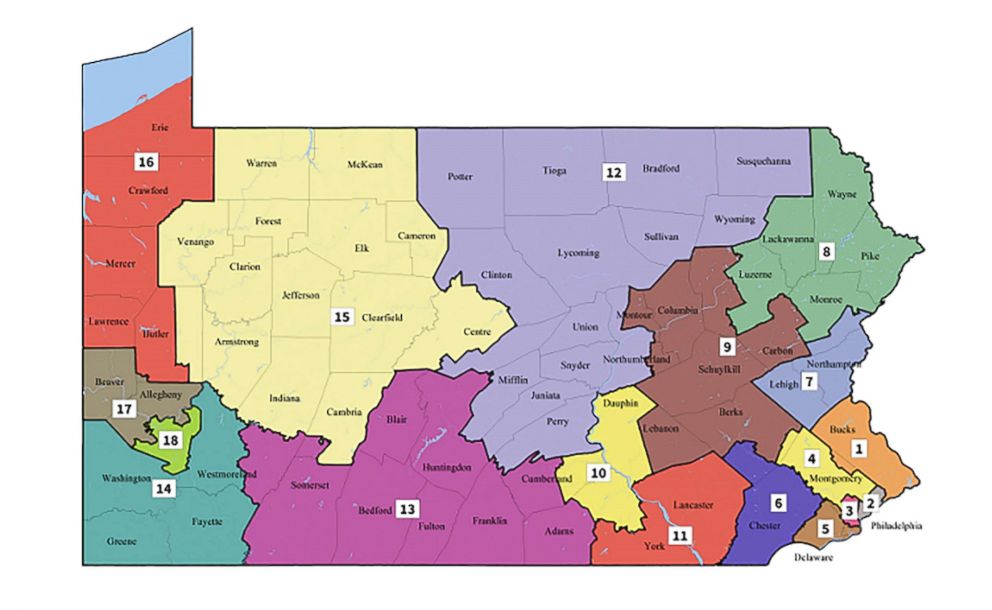 Districts considered at-play in November include multiple seats in the Philadelphia suburbs where an incumbent Republican is either retiring or has resigned another open seat in the Lehigh Valley area, and an incumbent-versus-incumbent match-up in the suburbs northwest of Pittsburgh, where recently elected Democratic Rep. Conor Lamb is poised to face off against Republican Rep. Keith Rothfus.
Further complicating matters are resignations of two Republican congressmen -- Reps. Charlie Dent and Patrick Meehan -- which will likely trigger two November special elections under the state's old congressional map that will be held simultaneously with the elections under the new congressional map.
Redistricting continues to be a major priority for both parties this cycle because many of the governors and state legislators elected in 2018 will oversee the next round of congressional redistricting.
Voters in Ohio recently approved a ballot initiative reforming the state's redistricting process by requiring bipartisan cooperation in drawing new maps, and cases from North Carolina, Wisconsin, and Maryland have all made their way through the U.S. Supreme Court in the last year, signaling that more reforms to redistricting may lie ahead.
Retirements
A total of 23 Republican House members have announced retirements this session of Congress, the highest number of GOP retirements in one cycle going back to 1973, according to lists compiled by congressional reporting outlet Roll Call.
In Pennsylvania alone, five Republican congressmen are not running for re-election in 2018. Two of those Republicans, Meehan and Tim Murphy, already resigned their seats over sexual misconduct scandals.
The high number of open seats, without incumbents on the ballots, are likely to increase Democrats' chances of flipping districts even further.
Rep. Ryan Costello's retirement in the 6th congressional district, for example, made this swing area west of Philadelphia even more competitive. Democrats are paying a lot of attention and eyeing the seat for a pick-up. They are placing their chips in the hands of Air Force veteran-turned-business executive Chrissy Houlahan.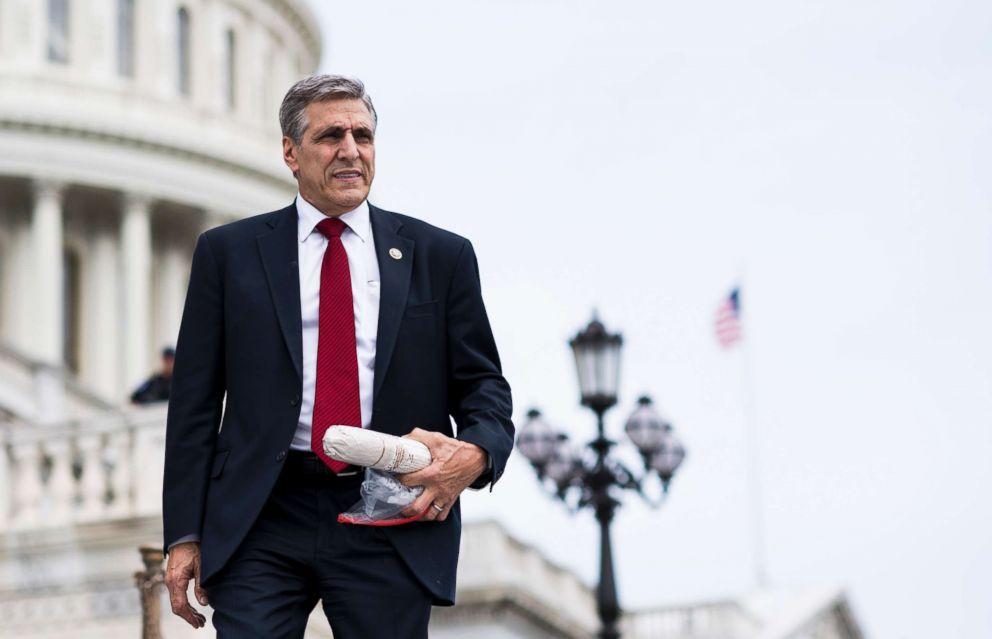 Houlahan is running unopposed. Her opponent, in what will be one of the most closely watched races come November, is likely to be Republican Greg McCauley, who is also running uncontested Tuesday.
Rep. Bob Brady is the only Pennsylvania Democratic stepping away from the House of Representatives in November. Under the new map, his 1st congressional district is covered by much of the new 5th district where 10 Democrats will vie Tuesday for their party's nomination. The district is likely to remain blue come November.
Other retiring congressmen from the Keystone State include GOP Reps. Bill Shuster and Charlie Dent. Dent announced that he will be resigning his seat sometime in May, but has not set an official date. Rep. Lou Barletta is running for the Republican nomination for U.S. Senate to take on incumbent Democratic Senator Bob Casey.
Pennsylvania races to watch
Governor: Three Republicans are vying for the opportunity to unseat Democratic Governor Tom Wolf, who will be seeking his second term in November's general election. Consultant Paul Mango, attorney Laura Ellsworth and state Sen. Scott Wagner are the GOP candidates. Wagner and Mango have both hurled jabs at each other over who is the true conservative in the race, and have said they support President Donald Trump and would campaign with him.
U.S. Senate: Incumbent Pennsylvania Democratic Senator. Bob Casey is running unopposed in his primary but is likely face a decent challenge in November. Congressman Lou Barletta is the Republican favorite in Tuesday's primary for a chance to oppose him. Barletta, who made his name as the "tough on immigration" mayor of the town of Hazelton, has the president's support, but must first still fend off state Rep. Jim Christiana.
Rep. Lou Barletta, a Great Republican from Pennsylvania who was one of my very earliest supporters, will make a FANTASTIC Senator. He is strong & smart, loves Pennsylvania & loves our Country! Voted for Tax Cuts, unlike Bob Casey, who listened to Tax Hikers Pelosi and Schumer!

— Donald J. Trump (@realDonaldTrump)

February 11, 2018
1st Congressional District: The two-way Democratic race to take on GOP Rep. Brian Fitzpatrick is between wealthy attorney Scott Wallace, who loaned his campaign $2.5 million, and Navy veteran Rachel Reddick. Fitzpatrick is the lone Philadelphia-area GOP congressman who is running for re-election this cycle, and the national party will no likely devote considerable resources to holding his seat. Wallace's grandfather, great-grandfather and great-great-grandfather all served in presidential administrations in the first half of the 20th century. His grandfather, Henry Wallace, was Vice President and helped design the Social Security system under President Franklin Roosevelt.
5th Congressional District: Over ten Democrats are running for the nomination in this newly drawn blue-tilting district, including six women, the most in a single congressional district in the country. The suburban Philadelphia seat will likely flip blue in November after the resignation of sitting congressman Pat Meehan. Pearl Kim is the lone Republican running in the district, and is also the only Republican woman running for a U.S. House seat in Pennsylvania this cycle.
7th Congressional District: This Lehigh Valley seat will also be one of the more competitive races, and the Democratic primary has been rife with intra-party squabbling. Africa-American civil rights activist and Pastor Gregory Edwards, Northhampton County District Attorney John Morganelli and former Allentown City Solicitor Susan Ellis Wild are all battling for the nomination in this open seat race in what has become a microcosm of the battle between the more progressive and moderate wings of the Democratic Party. Morganelli, dubbed MAGAnelli by his critics, is seen by some as the least progressive candidate and has taken a more hard-line stance on illegal immigration, but has also been elected and re-elected as Northhampton County DA since 1991. Wild has the support of EMILY's List in the race, and Edwards has the support of various progressive groups and the endorsement of Vermont Senator Bernie Sanders. The GOP race is between Lehigh County Commission Chair and former Olympic cycling gold medal winner Marty Northstein and former Lehigh County Commissioner Dean Browning.
14th Congressional District: State Rep. Rick Saccone, who was upset by Rep. Conor Lamb in a closely watched special election in March, is running again in a new district. The Republican primary winner is expected to be the strong favorite for this seat in November, but Pennsylvania has thus far demonstrated that big partisan swings are possible.
Despite Saccone's name recognition, he faces a stiff primary challenge from state Sen. Guy Reschenthaler. While Saccone continues to campaign on the support he garnered from Trump in his previous run, Reschenthaler received the endorsement of Sen. Pat Toomey, arguably the state's most prominent Republican.
Races to watch in Idaho, Nebraska and Oregon
There are also a number of competitive gubernatorial and U.S. House primaries in this trio of states that are mostly dominated by one political party.
Idaho Governor: The primaries in both parties to succeed term-limited GOP Governor Butch Otter are competitive in this mountain west state that voted for Trump by more than 30 points in 2016.
The Democratic race is between state representative Paulette Jordan, who has embraced more progressive policy positions and is the first Native American woman to run for governor in the state, and businessman A.J. Balukoff, who ran unsuccessfully for the Democratic nomination for governor in 2014.
The Republican race has been an expensive three-way battle of well-known Republicans — U.S. Rep. and House Freedom Caucus founder Raúl Labrador, Lieutenant Governor Brad Little, who has Governor Otter's endorsement, and businessman Tommy Ahlquist. The candidates have sparred over support for President Trump, with Ahlquist taking heat for writing in Florida GOP Senator Marco Rubio in the 2016 presidential election instead of Trump.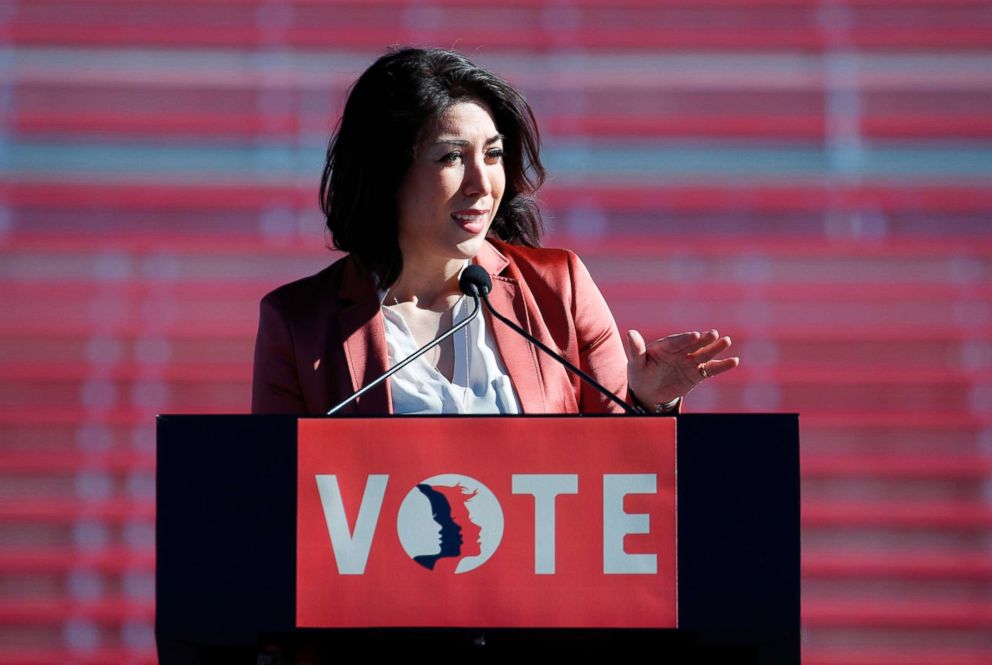 Nebraska's 2nd Congressional District: This is a district Hillary Clinton narrowly lost to Donald Trump in 2016, and Barack Obama was able to capture in 2008, earning him one of the state's 5 electoral votes. The Democratic race to take on GOP Rep. Don Bacon is between Brad Ashford, who used to represent the district and has run a more centrist campaign in this reddish district, and first-time candidate and non-profit executive Kara Eastman, who has taken more progressive policy positions.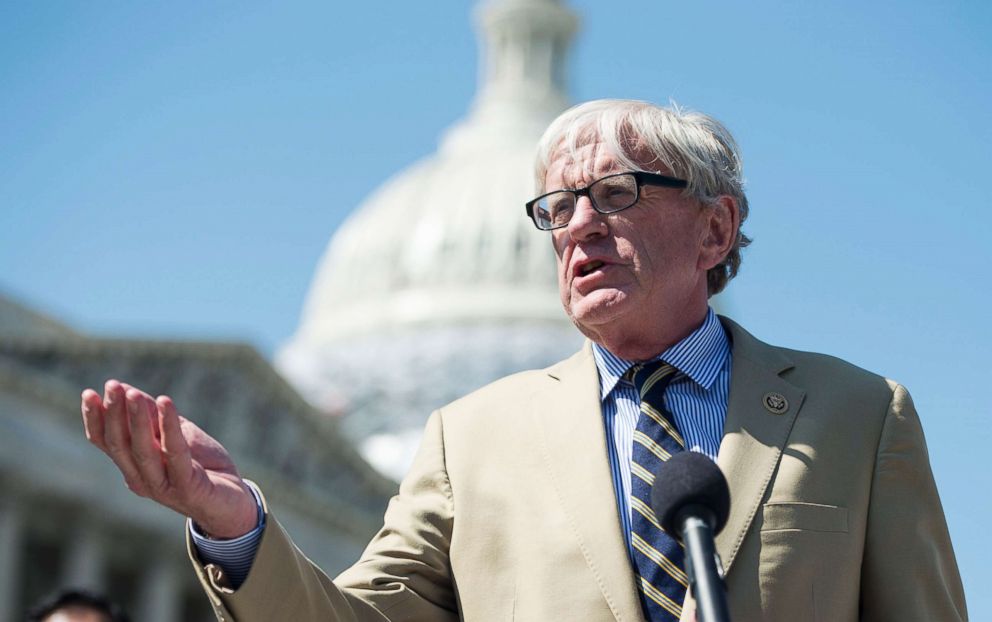 Nebraska U.S. Senate: GOP Senator Deb Fischer is not generally thought of as an incumbent Democrats are likely to defeat the cycle, but Democrats are hoping that Lincoln City Council Member Jane Raybould could recapture a seat that was held by Democrats for more than two decades by former Democratic senators Ben Nelson and Bob Kerrey. Raybould is not facing serious primary opposition in her bid to take on Fischer. Bernie Sanders defeated Hillary Clinton in the 2016 Democratic presidential primaries, providing some evidence that a populist Democrat could appeal to the GOP-leaning electorate in the state.
Oregon Governor: Incumbent Democratic Governor Kate Brown, who succeeded former Governor John Kitzhaber following his resignation in 2015 and won a 2016 special gubernatorial election, is running for her first full term as governor. State Rep. Knute Buehler is the front-runner in the crowded GOP race to take on Brown but is facing a crowded slate of eight primary opponents, including wealthy businessman and former U.S. Senate candidate Sam Carpenter.