The Pentagon estimates that the current costs of the U.S. military's border support mission will cost $72 million.
It is the first cost estimate provided since the start of the mission to support Customs and Border Protection (CBP) ahead of the arrival of several migrant caravans making their way north through Mexico from Central America.
"Based on the current phased force laydown of approximately 5,900 Active Component personnel through Dec. 15, 2018, the estimated cost to deploy, operate, sustain, and redeploy forces is approximately $72 million," said Col. Rob Manning, a Pentagon spokesman.
"The total cost of the operation has yet to be determined and will depend on the total size, duration, and scope of the DoD support to DHS," he added.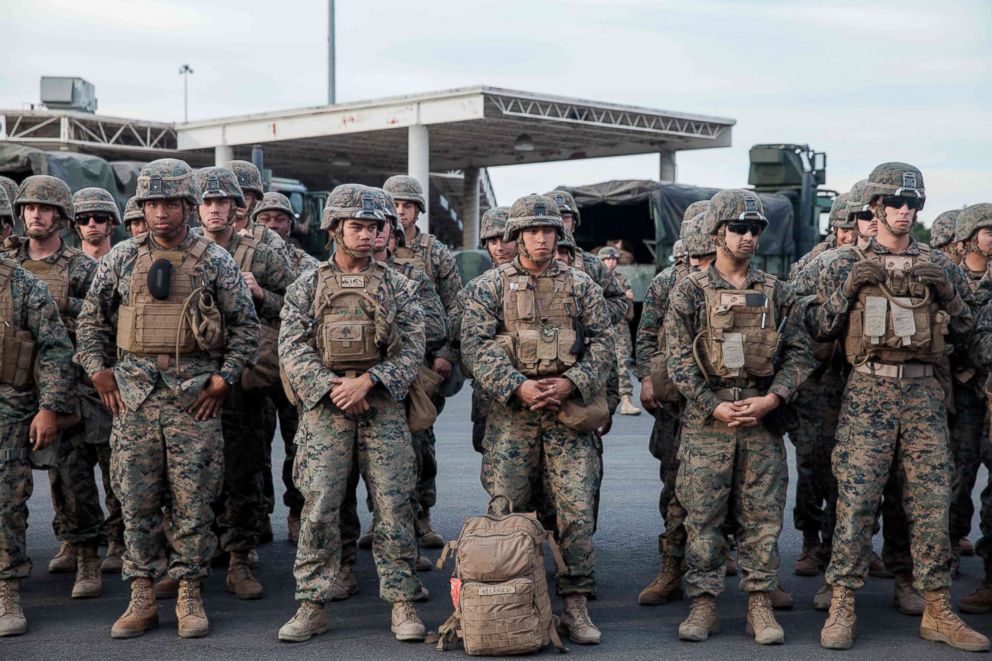 Prior to the election, President Trump had said that the border mission deployment could rise to as many as 10,000 or 15,000 troops. Some analysts had used the president's prediction to arrive at estimates that the cost of the mission could end up being as high as $200 million.
(MORE: US military troops to be allowed to defend border patrol agents: Official)
Defense Secretary James Mattis and other Pentagon officials said they had been unable to provide estimates about the potential costs of the mission. Last week, during a trip to the border, Mattis told reporters that while the Pentagon was tracking early cost information it was still too early to make a firm cost estimate.
Last week, the Pentagon confirmed, that for now, the border mission will remain at 5,900 depending on future requests for assistance from CBP.
At one point, U.S. Northern Command had said the number of troops authorized for the mission could end up being more than 7,000.
For comparison, the cost of the ongoing National Guard deployment of 2,100 troops that began in April has cost $138 million so far.