— -- A pair of possible 2016 Republican presidential candidates attacked President Obama's blunt admission that he does not yet have a strategy to counter ISIS militants in Syria, just as the White House tried to clarify the president's intention.
At a conservative gathering in Dallas, Texas Gov. Rick Perry slammed the president for "dithering" on a decision of whether to launch airstrikes against the Islamic State of Iraq and Syria, accusing the president of "always playing catch-up" on the world stage.
President Obama Says 'We Don't Have a Strategy Yet' to Bomb ISIS in Syria
ABC DEEP DIVE: ISIS' Trail of Terror
Perry Warns Terrorists Could Infiltrate US Through Border
"ISIS is not the junior varsity," said Perry, who is believed to be considering another bid for president in 2016, directing his comments towards the president. "It is a clear and present danger to the free world and, Mr. President, the peace of the world requires presidential decisiveness, not dithering and debating."
"American leadership is needed now, more than ever," he added. "Presidential leadership is needed now, more than ever."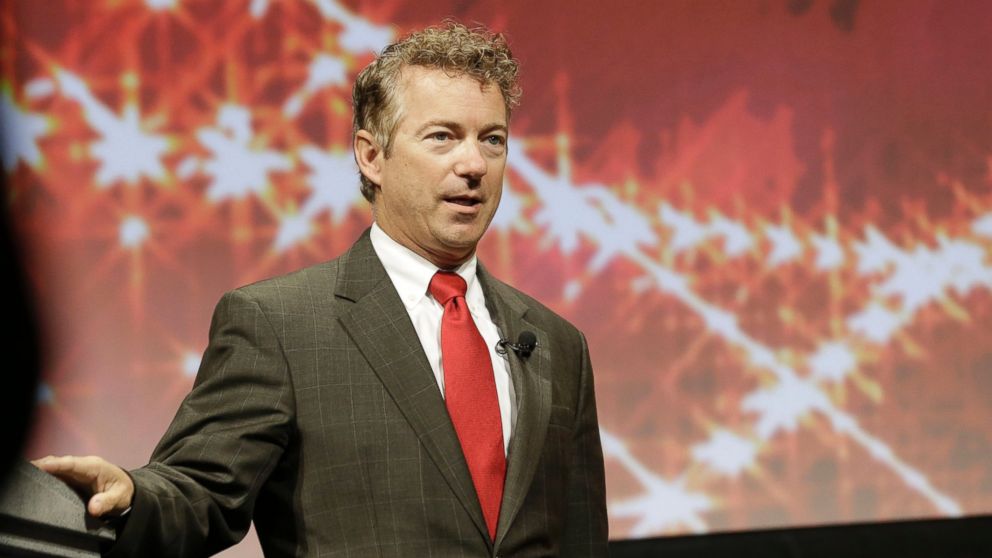 At the same Dallas gathering, Sen. Rand Paul, R-Kentucky, also criticized the president's comment.
"The president recently said that he has no strategy for the Middle East. Do you think Gen. Patton had a strategy before he went to battle? Do you think Douglas MacArthur had a strategy before he went to battle? How about Gen. Eisenhower? You'd think he had a strategy before he went to battle," Paul said. "Well, you know what I think? If the president has no strategy, maybe it's time for a new president."
Perry and Paul were reacting to comments Obama made Thursday when asked if he would seek congressional approval for U.S. attacks on ISIS targets in Syria.
"I don't want to put the cart before the horse. We don't have a strategy yet," Obama said. "Some of the news reports suggests that folks are getting a little further ahead of where we're at than we currently are."
Today, White House spokesman Josh Earnest attempted to clarify Obama's comments.
"He is determined to make sure that every element of his national security strategy is thought through," Earnest said. "The strategy that he has laid out is multi-faceted. It includes a lot of important diplomatic work, both with the Iraqi government but also with governments in the region. It includes some military work separate from active, kinetic strikes -- but military work that's focused on offering support to the Kurdish and Iraqi security forces."
Paul and Perry spoke at the Koch-backed Americans for Prosperity's annual "Defending the American Dream" Summit in Dallas. Sen. Ted Cruz, R-Texas, another potential presidential candidate, will address the group on Saturday.
Citing an "era of lawlessness" on the southern border, Perry, who is facing a felony indictment himself, also attacked the president for failing to enforce the nation's border laws against unlawful entry.
"When leaders stop listening to the people, when they rob power from the people in the states, when they trample on the rule of law, it is time for them to go," Perry said.
With the president expected to act unilaterally sometime next month, Perry complained federal overreach has become "a regular feature of the Obama administration."
"On the one hand, we're seeing a willful neglect of clear presidential responsibility, and on the other, we're seeing an aggressive overreach into powers that don't even belong to a president," he said. "When our laws are treated this way, what usually follows is chaos and grief -- and that is exactly what we're seeing today."
A grand jury indicted Perry earlier this month on two felony counts -- abuse of official capacity and coercion of a public official -- over a 2013 veto threat.